Pixel Gaiden Gaming Podcast
Guest
Episode 58 - Run -N- Gun! - Demon Front (PGM) vs. Metal Slug 5 (Neo Geo)​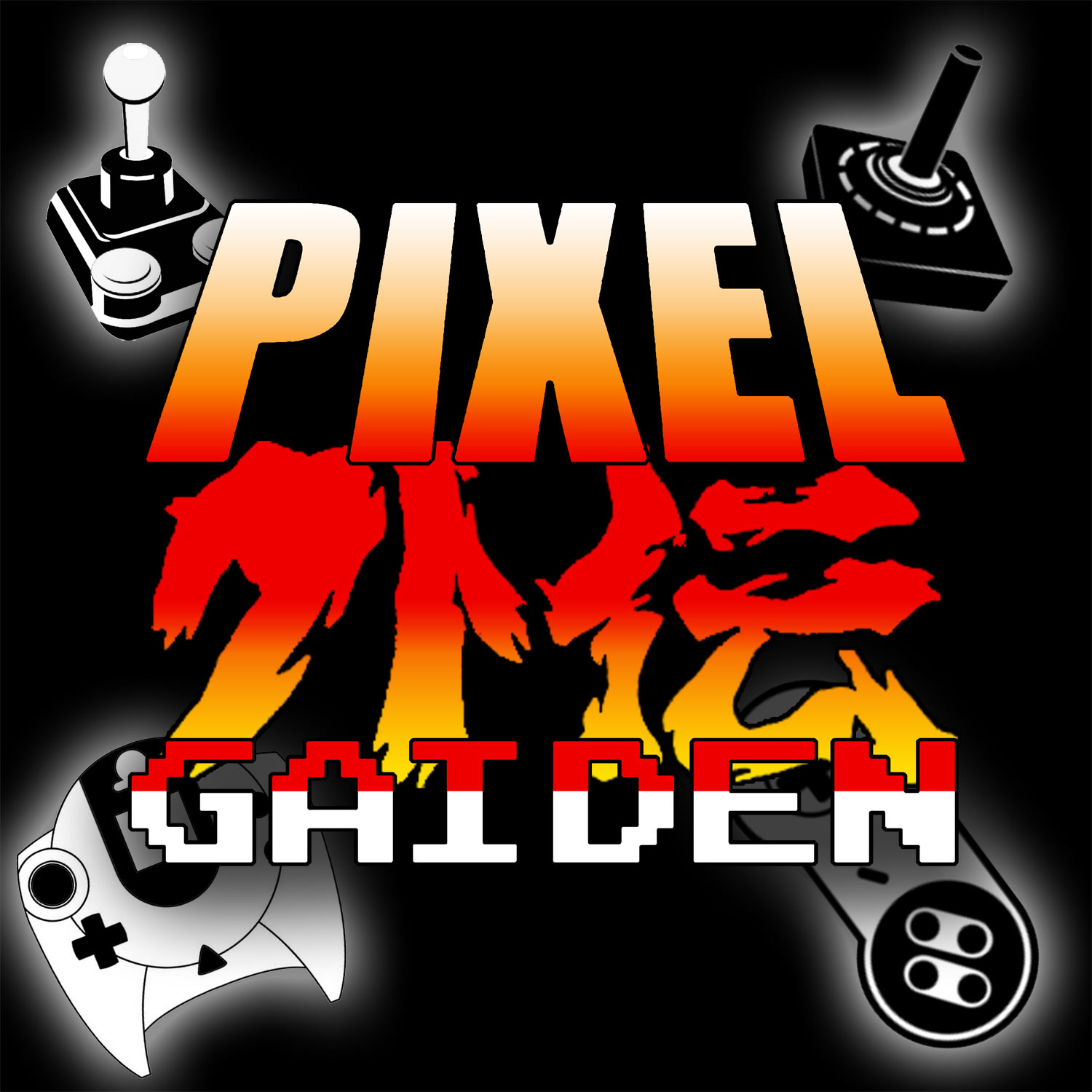 We're back for Episode 58

In this episode Cody and Eric catch up on the news and Battle Of The Systems: Demon Front (PGM) vs. Metal Slug 5 (Neo Geo).

We are doing news for the first monthly episode and then "catching up" later in the month.

Episode Guide

---------------

Quick Questions 6:47

Patreon 19:00

News 27:02

Eric's Take - A Day In The Life - 1:04:51

Tea Time With Tim (Amiga Time! with Josh Malone and Time Drew) - 1:12:36

Battle Of The Systems - Demon Front (PGM) vs. Metal Slug 5 (Neo Geo) - 1:40:11

News

-------

(cody) Evercade VS Console

Evercade VS Console: Everything You Need to Know | Heavy.com

(Tim) Evercade new collections - Intellivision Collection 1 and The Bitmap Brothers Collection 1 will be open for pre-order from 28th of May

https://evercade.co.uk/cartridges/

(Cody) SNES SA-1 Goodness

Super Coder Speeds Up Yet Another SNES Classic - Nintendo Life Random: Talented Hacker Bumps The Frame Rate Of SNES Race Drivin' From 4fps To 30

(Eric) Savage Halloween now available on Switch, PS4, and XBOX (Psst...two player too!) -

https://www.nintendo.com/games/detail/savage-halloween-switch/

(cody ) Bowser VS Bowser

Nintendo of America and Its President Doug Bowser Are Suing Hacker Gary Bowser (ign.com)

(Cody) New Atari 2600 Games from David Crane and Audacity Games!

Circus Convoy Is a Brand New Atari 2600 Game! - The Loftus Party

(Eric) Lester - A brand new metroidvania announcement for the C64!

http://www.indieretronews.com/2021/04/lester-brand-new-metroidvania.html

(Cody) PS3 and Vita Stores Shutting down....or are they?

Sony won't shut down PS3 and PS Vita stores after all - CNET

(Tim) Turbo Sprint – Amiga AGA out on the 7th of May By NcGeezer who recreated Bomb Jack (Beer edition) and Rygar for the Amiga. How releasing this latest classic arcade conversion.

https://mcgeezer.itch.io/turbo-sprint

(Eric) Atari 7800 core now available on MiSTer + includes ability to save high scores

(Cody) MSXDev'21 Kicks off...13 games already – deadline is AUG 21.

MSXdev'21 – MSXdev Contest

(Tim) - DivMMCFuture update. New firmware 0.8.9 of ESXDOS but also good news that long filename's are now fixed by using Bob Fossil's .browse update for the file browser that is used. All the details on the website here:

http://www.thefossilrecord.co.uk/

Also, video on The Future Was 8 Bit Youtubes:

(Cody) Mandelorian Pinball Machine Announced!

https://www.starwars.com/news/the-mandalorian-stern-pinball

(Tim) Paradroid and Uridium T-Shirts available from Seven Squared.

https://sevensqua.red/collections/all-tees/products/paradroid-retro-gamer-t-shirt https://sevensqua.red/products/uridium-retro-gamer-t-shirt?sca_ref=667953.rSqg4nQOGY

(Cody) Z8MN and Ghoul Patrol for switch june 29th

https://www.nintendo.com/games/detail/zombies-ate-my-neighbors-and-ghoul-patrol-switch/

(Tim) - McDonald Land MegaDrive / Genesis Easter Egg found!

When the password is entered, the title screen transforms into different polygonal shapes. The morphing is accompanied by super creepy sound effects. The sound and tone definitely does not match the bright and cheery atmosphere of the game.

https://www.megavisionsmag.com/spooky-mcdonalds-game-secret-found-30-years-later-on-sega-genesis/

(Cody)

Apogee Entertainment has been reborn and showcases new games!

Please give us a review on Apple Podcasts!

Thanks for listening!

You can always reach us at

podcast@pixelgaiden.com

. Send us an email if we missed anything in the show notes you need. You can now support us on

Patreon

.

Thank you to Henrik Ladefoged, Roy Fielding, Garry Heather, Matthew Ackerman, Josh Malone, Daniel James, 10MARC, Eric Sandgren, David Motowylak, Team Gray All The Way, Maciej Sosnowski, Paradroyd, RAM OK ROM OK, Mitsoyama, David Vincent, Ant Stiller, CityXen, Hermski, VaderGB, Mr. Toast, and Dustin Newell for making this show possible through their generous donation to the show.
Listen Now...
RSS Feed