Pixel Gaiden Gaming Podcast
Guest
Episode 62 - Tim rolls hard in his Coupé + 6 Good Gameboy Games​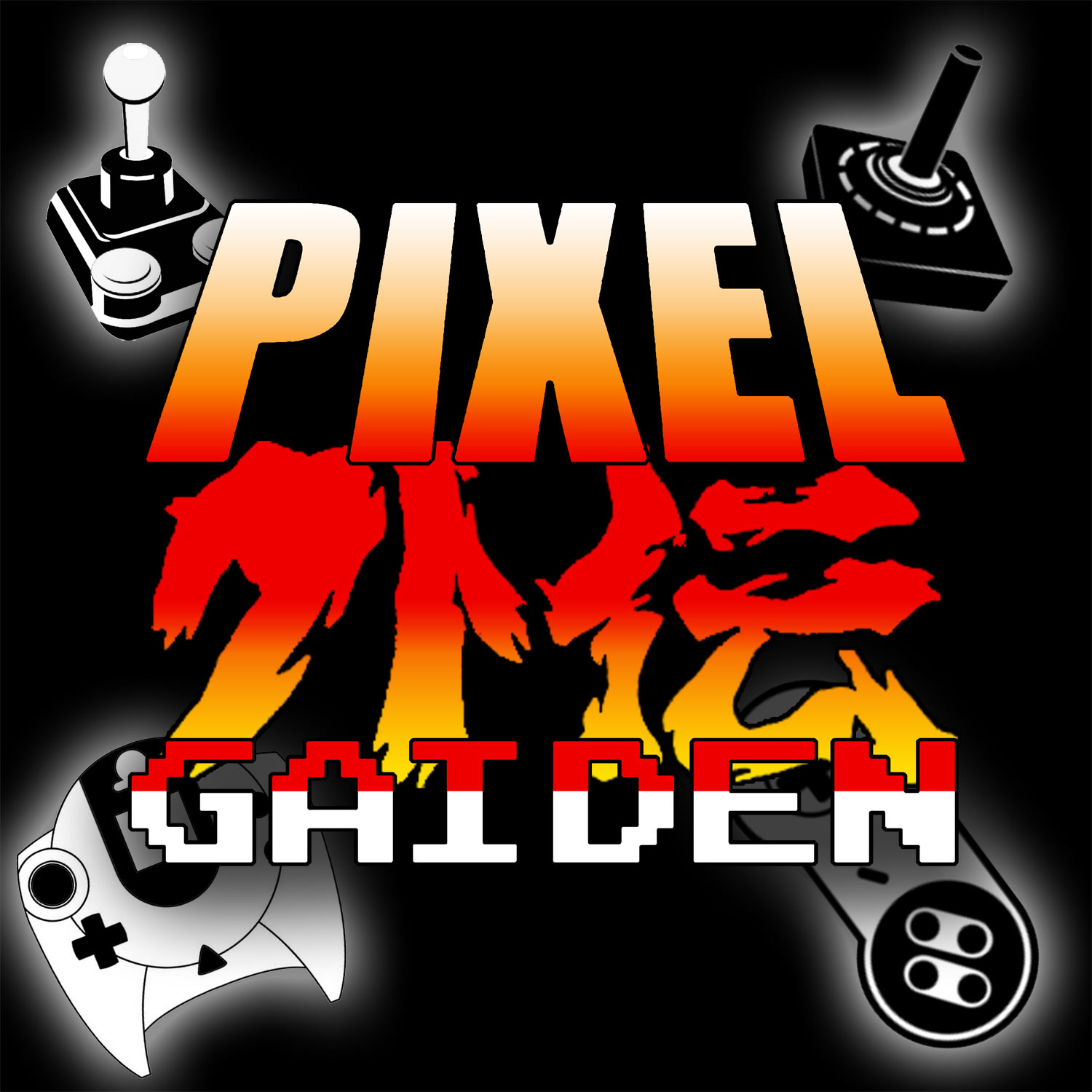 We're back for Episode 62

In this episode Cody and Eric catch up on the news and discuss 6 Good Gameboy games.

We are doing news for the first monthly episode and then "catching up" later in the month.

Episode Guide

---------------

Quick Questions 8:02

Patreon 14:59

Tea Time With Tim (SAM Coupe) 19:16

Eric's Take (XBOX 360) - 36:06

News 1:06:50

6 Good Gameboy Games 2:02:04

News

----------

(Cody) Arcade 1UP Switch Arcade Conversion Kit.

https://blog.1upfans.com/myarcade-g...sneak-peak-pre-install-full-review-to-follow/

(Tim) Tourmaline New Genesis / MegaDrive game released by Retro Souls. Maze style BoulderDash style game. Out now on itch.io - name your price and don't forget to through the coders a nice tip.

https://retrosouls.itch.io/tourmaline TOURMALINE for Sega Megadrive|Genessis

(Cody) New Metroid Dread for switch + Hand Drawn Game Guide for Original

https://www.nintendolife.com/news/2...id_is_coming_and_it_looks_absolutely_stunning

(Eric) Sword of Helja – New C64 RPG Zelda like from Sarah Jane Avory has been announced

(Cody) ZX Spectrum Travel Through Time Vol 1 released

https://www.zosya.net/2021/06/24/travel-through-time-volume-1-northern-lights/

(Eric) - Pond Software is back and tweeting after a long silence, Vanja is back with a new game so far untilted but looks to be based on the previous game called Goblin.

https://twitter.com/PondSoftware

(Cody) Flob on Atari 8 bits is now out!

https://bocianu.atari.pl/blog/flob

(Cody) The new mariogolf gets reviews....

(Tim) AmigaJay – is back with a new CD32 collection called the A-Z of Amiga games. Features 8 full CD32 ISO files full to the brim of games. Get it here!

https://ko-fi.com/s/548dbff4ea

(Cody) Toom!

https://gamerant.com/doom-vertical-monitor-mod/

(Eric) Quazatron / Paradroid demake on Pico-8 -

(Cody) Advanced Wars 1+2, A new Dark Alliance, Y's Game as well! Metroid

(Tim) - The GB Operator from Epilogue, this is a device to Play and manage Game Boy cartridges on your computer. Works with GameBoy, Color and Advance carets. Available in August 2021 and up for pre order now

https://www.epilogue.co/product/gb-operator

(Cody) PCEworks Mega Engine Available for Preorder

https://pceworks.wordpress.com/2021/07/10/mega-engine-launch/#more-7277

(Tim) According to IGN a sealed copy of Super Mario 64 sold for $1.56 million on HeritageAuctions.com site, only the week before a sealed copy of The Legend of Zelda on the NES sold for $870k so this copy of Super Mario 64 now holds the most valuable collectable game ever.

https://www.ign.com/articles/sealed...n-most-valuable-game-collectible-ever-auction

(Eric)

#NintendoSwitch

(OLED model) will be available in White or Neon Red/Neon Blue when it launches 08/10.

https://www.theverge.com/2021/7/6/22456337/nintendo-switch-oled-model-specs-date-price

(Eric) Tiny Combat Arena by Microprose -

https://store.steampowered.com/app/1347550/Tiny_Combat_Arena/

(Eric) I want. Callisto 2 -

https://www.thingiverse.com/thing:4846997

(Eric) xScreen for Xbox Series S – LIke the old school Gamecube screen attachment -

https://www.kickstarter.com/projects/xscreen/xscreen-for-xbox-series-s/

(Tim) Sega Mania - New magazine – now for order. 56 full colour pages of glorious retro Sega related content with News, Reviews Interviews and more. Issue 1 can be ordered now from:

https://sega-mania.com

Thank you to Henrik Ladefoged, Roy Fielding, Garry Heather, Matthew Ackerman, Josh Malone, Daniel James, 10MARC, Eric Sandgren, David Motowylak, Team Gray All The Way, Maciej Sosnowski, Paradroyd, RAM OK ROM OK, Mitsoyama, David Vincent, Ant Stiller, CityXen, Hermski, VaderGB, Mr. Toast, Paul Jacobson (Pajaco), Brian Arsenault, and Dustin Newell for making this show possible through their generous donation to the show.
Listen Now...
RSS Feed