Pixel Gaiden Gaming Podcast
Guest
Episode 68 - Fall Acorns Abound! + 6 Good Bloody-Gory Games​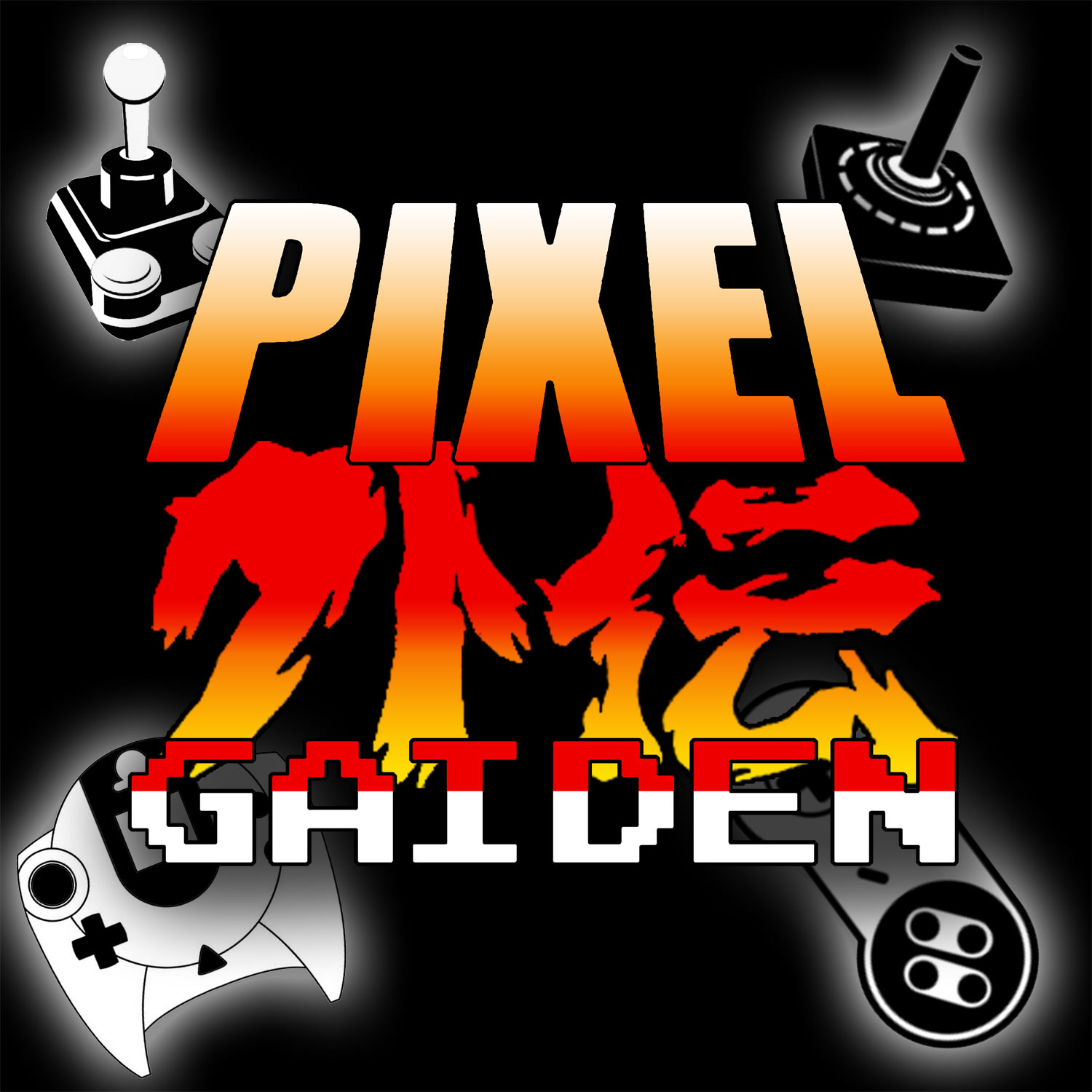 We're back for Episode 68

In this episode Cody and Eric catch up on the news and discuss 6 Good Bloody / Gory Games.

We are doing news for the first monthly episode and then "catching up" later in the month.

Episode Guide

---------------

Quick Questions 6:16

Patreon 16:34

News 24:38

Tea Time With Tim - Acorn Elctron - 1:00:52

6 Good Bloody / Gory Games 1:16:08

(Tim) - The Pixel Gaiden YouTube channel reached 100 subscribers!! Our 100th subscriber was

@yawning_angel

so thanks to them and also thanks to all who have subscribed so far.

(Tim) - Evercade VS DELAYED!! The Evercade VS is now delayed until Early to mid December for UK an EU pre-orders and US Pre orders looking like they will not get it now until January.

All units have been completed and are ready to be shipped, however they have not been able until now to secure shipping from the manufacturers. If you have ordered a founder's edition then you may get that by early December.

(Cody) Switch Online releases N64 and Genesis Games along with Controllers for a small additional fee.

https://www.nintendo.com/whatsnew/d...ership-plan-with-expanded-benefits-is-coming/

(Tim) - Thank you to MVG (Modern Vintage Gamer on YouTube) for his video shouting out that over 300 OG Xbox never released demos, game previews and full releases have been published to the internet over at

https://hiddenpalace.org

they have curated all this and also a similar amount of Dreamcast stuff as part of the ongoing

Project Deluge

go check out the website and also MVG on YouTube

(Eric) - Dropzone clone on Pico-8 -

(Cody) Actraiser Renaissance Announced and Released the same day!

Actraiser Renaissance | Launch Trailer

(Tim) - Straight Up for the C64 is a new 4 player platformer from Dr Wuro who brought us Frogs, Shadow Switcher and Shotgun. Its out now and is a free download.

https://straightup.drwuro.com/

(Eric) - Lunar Rescue - An upcoming Arcade conversion over to the MSX, ColecoVision and SVI

https://shar.es/aWh5WV #retrogaming #gaming #games #gamedev #arcade #gamersunite #colecovision #msx

(Tim) - The GoTek firmware FlashFloppy gets a new full version 3.29 plus an Alpha release of firmware 4.1

https://github.com/keirf/FlashFloppy/releases/tag/v3.29 https://github.com/keirf/FlashFloppy/releases/tag/v4.1a

(Cody)

https://www.nintendo.com/whatsnew/d...nd-metroid-dread-are-now-available-in-stores/

(Eric) - True Galaga port finally coming to c64 - Galaga - An awesome Arcade classic over to the C64 by Arlasoft gets a release

https://shar.es/aW6urZ #retrogaming #gaming #games #gamedev #gamersunite #c64 #ec64forum #c64retweets

(Tim) - Anyone remember the Freespin demo a few months back? This is a Demo for the C64 well actually for the 1541 disk drive and plays back directly from the disk drive connected via a cable to a monitor. Well Protovision have released a cable and a copy of the demo on 5.25" floppy so you can experience the demo yourself (if you have the hardware!)

https://www.protovision.games/shop/product_info.php?products_id=348&language=en

(Eric) - Punch, whip, and zipline your way through a post-apocalyptic America in this 16-bit retro-style action platformer! Play as Taro Takahashi, a resistance soldier on a revenge mission against the dictator who lords over the ashes.

https://store.steampowered.com/app/1280300/Steel_Assault/

(Tim) MOT's Grand Prix is out for Pico-8

Step back in time to an era when folk were real folk and racecar steering wheels were real steering wheels. Mot's Grand Prix is a pseudo 3D Formula 1 racer inspired by Grand Prix Circuit, Continental Circus and a bunch of other 80s/90s racers I've forgotten

.

https://tommulgrew.itch.io/mots-grand-prix

(Eric) - Mega65 finally available for pre-order! -

https://www.vintageisthenewold.com/mega65-available-for-pre-order-next-week

(Eric) - The Fall of Prometheus - A fabulous Mythical action puzzler for the MSX is now playable online

https://shar.es/aWGvgE #retrogaming #gaming #games #gamedev #gamersunite #msx #msxdev

(Tim) - Reset 64 and Derek ?! Has revealed a "Cracking" port of Chuckie Egg for the VIC 20. Previously this was one of the few 8 bit Micros (popular in England) that did not get a conversion. Now this has been corrected with this port. Also you should be "eggstatic" that its available as a free download over at Reset 64's Itch.io page:

https://t.co/6hUNtwKvyi?amp=1

Please give us a review on Apple Podcasts!

Thanks for listening!

You can always reach us at

podcast@pixelgaiden.com

. Send us an email if we missed anything in the show notes you need. You can now support us on

Patreon

.

Thank you to Henrik Ladefoged, Roy Fielding, Garry Heather, Matthew Ackerman, Josh Malone, Daniel James, 10MARC, Eric Sandgren, David Motowylak, Team Gray All The Way, Maciej Sosnowski, Paradroyd, RAM OK ROM OK, Mitsoyama, David Vincent, Ant Stiller, CityXen, Hermski, VaderGB, Mr. Toast, Jason Holland, and Dustin Newell for making this show possible through their generous donation to the show.

Support our sponsor Retro Rewind for all of your Commodore needs! Use our page at

https://retrorewind.ca/pixelgaiden

and our discount code PG10 for 10% off any order!
Listen Now...
RSS Feed