Pixel Gaiden Gaming Podcast
Guest
Episode 72 - Cody Sings A Little Patreon Song + 6 Good Games - Anthropomorphic Characters!​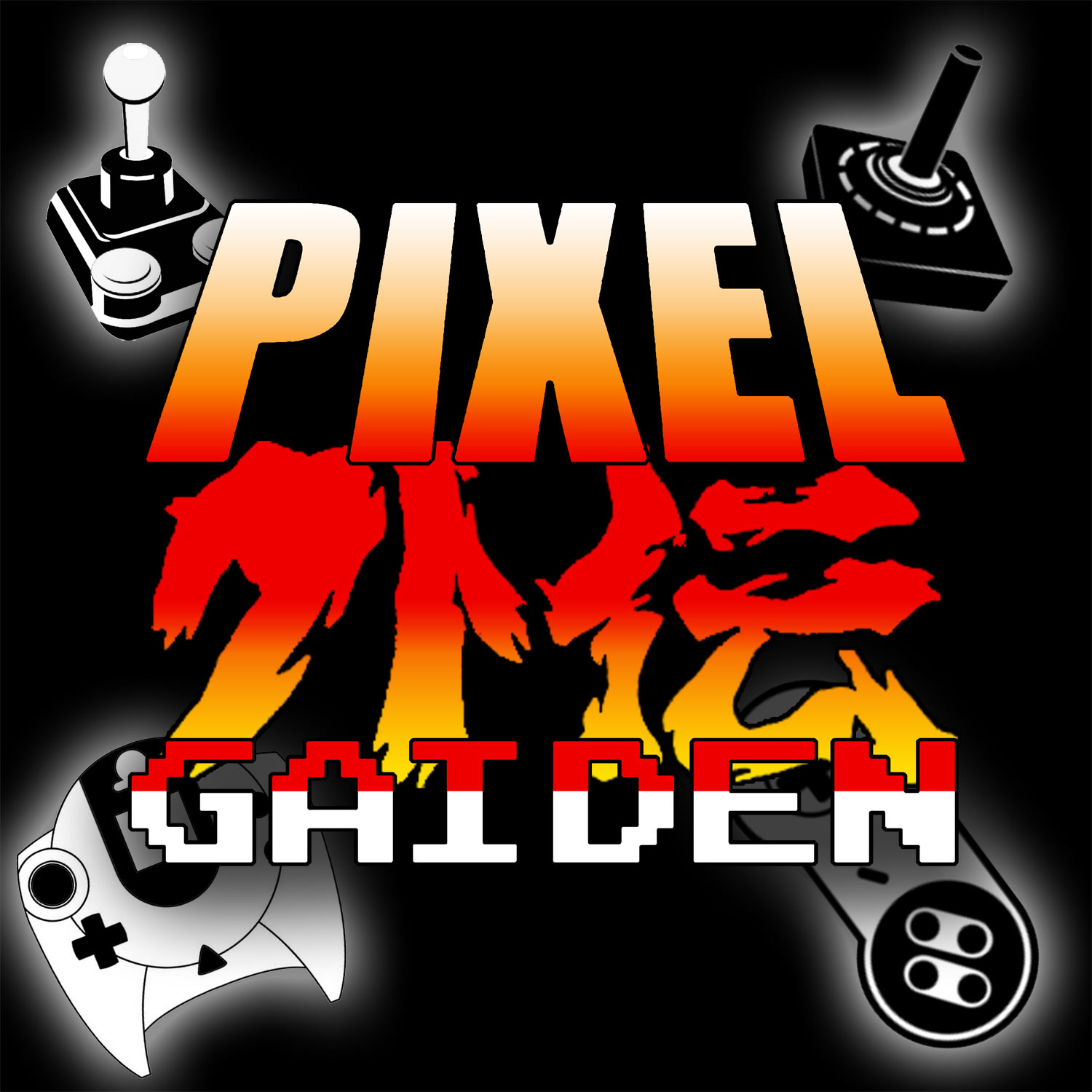 We're back for Episode 72

In this episode Cody and Eric catch up on the news and discuss 6 Good Games With Anthropomorphic Characters.

We are doing news for the first monthly episode and then "catching up" later in the month.

Episode Guide

---------------

7:46 Quick Questions

20:02 Patreon

23:52 Tea Time With Tim - Christmas Memories

37:34 News

1:27:43 6 Good Games Anthropomorphic Characters

News -

(Tim) - BREAKING NEWS AS WE RECORD... Sonic the Hedgehog looks to be coming to the C64 and maybe out as early as the week before Christmas. However, there is a catch! You will need a C64 / 128 with a 256k RAM Expansion Unit. Should be good for people who have the Ultimate 1541 II or the Ultimate 64. This has been developed by MrSID and details were released today on the Lemon64 Forum. It will be a free download as commercializing it will attract the attentions of Sega.

https://www.lemon64.com/forum/viewtopic.php?t=78945&start=0

(Eric) - Super Delivery Boy – The Holdiay Shift – Cool XMAS game for the holdays -

https://neesogames.itch.io/the-holiday-shift

(Tim) - BBC Micro was release 40 years ago on the 1st of December, to celebrate Dominic Pajak (@dominicpajak) has made a virtual 3D working BBC Micro that you can load and play games through a web browser. Just amazing.

https://virtual.bbcmic.ro/

(Cody)

https://www.forbes.com/sites/mattga...-years-after-discontinuation/?sh=3b5525cd73ea

(Eric) Todd Gill (RetroFrog) will printing MiSTer keyboard wedge cases for sale in 2022 -

(Tim) - More BBC Micro 40 years celebrations. BBC micro coding legend Kevin Edwards has released all the code and instructions on how to assemble his game Galaforce 2. This is an amazing fast paced shooter for the BBC Micro and Acorn Electron. All details can be found on GitHub

https://github.com/KevEdwards/Galaforce2BBC

(Cody)

https://www.ign.com/articles/grand-...reportedly-contains-hot-coffee-code-cut-songs

(Eric) Super Metroid style game on Switch and PC – A Robot Named Fight -

https://www.arobotnamedfight.com/

(RetroRewind) - Our show sponsors are now about to launch a line of CoCo products and services, including a cool CoCo SDC. A plugin cartridge with SD slot to load games and programs from. Check out their webiste retrorewind.ca for updates.

(Cody)

https://www.nintendolife.com/news/2...e-to-order-again-next-week-but-theres-a-catch

(Eric) One PSU for the Sega Tower Of Power? Yes! -

https://www.retrorgb.com/international-tower-of-power-psu-kit.html

(Cody)

https://www.nintendolife.com/news/2...of-piplup-singing-giggling-and-flopping-about

(Eric) Moon Ranger 2021 – Moon Patrol for the ZX Spectrum – Music is great on this one! -

http://www.indieretronews.com/2021/12/moon-ranger-2021-rather-nice-version-of.html#more

(Tim) - Future was 8Bit news, new game Cheese & Chive (PET 32k - 80 Column) - Brought to you by Misfit, yes the chap that blew your VIC20's mind with Cheese & Onion

(Tim) New version of Scramble for the C64 is coming: The video game Scramble may be familiar to many from the arcade years of the 80s, which was also available for the Commodore 64. Now, however, a whole new version has arrived that focuses primarily on quality graphics!

(Cody)

https://www.nintendolife.com/news/2...st-course-dlc-launches-next-year-on-30th-june

(Eric)

Briley Witch Chronicles - A C64 Japanese inspired RPG HIT from Sarah Jane Avory is coming to the Amiga

(Tim) - South West Amiga Group has released the date for the first meeting of 2022 the big "Workbench" event. Dave and the team are planning a big come back after only hosting one meeting since all the crazy times started. Date will be the 5th of Feb 2022 and expect updates from me during and after the event. Tickets will be on sale in the new year.

https://www.southwestamiga.org.uk/2021/11/announcing-workbench-2022/

(Eric) – Loop Hero out now for the Switch! 14.99!

Please give us a review on Apple Podcasts!

Thanks for listening!

You can always reach us at

podcast@pixelgaiden.com

. Send us an email if we missed anything in the show notes you need. You can now support us on

Patreon

.

Thank you to Henrik Ladefoged, Roy Fielding, Garry Heather, Matthew Ackerman, Josh Malone, Daniel James, 10MARC, Eric Sandgren, David Motowylak, Team Gray All The Way, Maciej Sosnowski, Paradroyd, RAM OK ROM OK, Mitsoyama, David Vincent, Ant Stiller, CityXen, Hermski, VaderGB, Mr. Toast, Jason Holland, Mark Scott, and Dustin Newell for making this show possible through their generous donation to the show.

Support our sponsor Retro Rewind for all of your Commodore needs! Use our page at

https://retrorewind.ca/pixelgaiden

and our discount code PG10 for 10% off any order!
Listen Now...
RSS Feed