Pixel Gaiden Gaming Podcast
Guest
Episode 74 - Tim Introduces the Evercade VS + Battle Of The Systems PS2 Horizontal Shmups​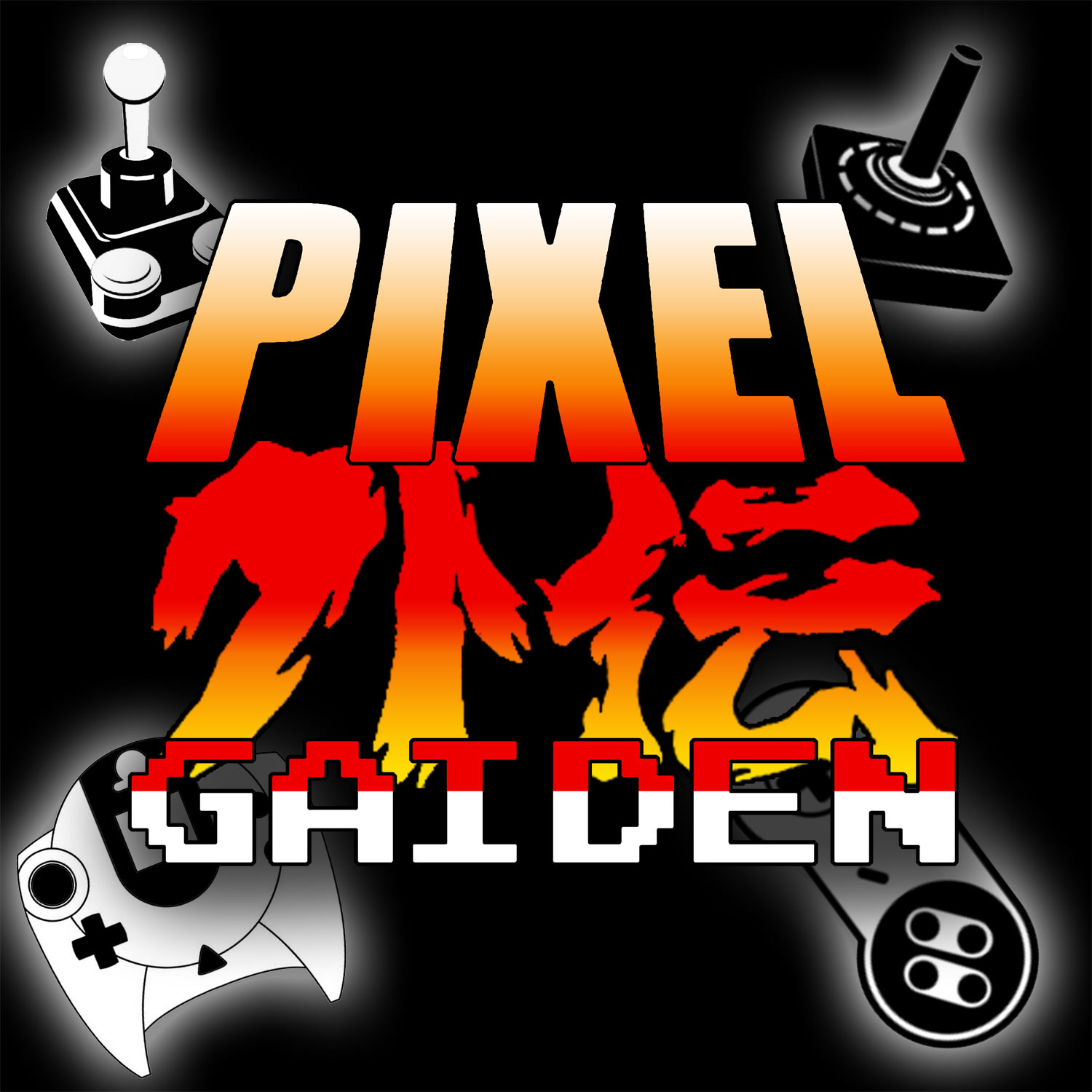 We're back for Episode 74!

In this episode Cody and Eric catch up on the news and discuss Battle Of The Systems PS2 Horizontal Shmups.

We are doing news for the first monthly episode and then "catching up" later in the month.

Episode Guide

---------------

8:38 Quick Questions

20:10 Patreon

45:22 Tea Time With Tim - Evercade VS

59:12 Eric's Take - Patreon Crown Jewels

1:40:32 News

2:30:54 Battle Of The Systems - PS Horizontal Shmups

News -

(Eric) - From Retro Gamer Nation - Tenebra (Commodore 64 / Commodore Plus4)

Tenebra is an atmospheric puzzle game with rogue-like elements. Guide the hapless protagonist to the exit, but also keep in mind that he is afraid of darkness and refuses to walk in the dark areas.

https://h4plo.itch.io/tenebra

(Cody) Coleco Power!

https://stoneagegamer.com/colusb-usb-power-supply-adapter-for-the-colecovision.html

(Cody) Evercade Handheld 2.0 Update and New titles announced! Gremlin and Renovation Colections.

https://evercade.co.uk/evercade-handheld-firmware-2-0-update/ https://evercade.co.uk/cartridges/

(Eric) - "Nothing" is a ZX Spectrum 128K port of the PC game created by JoelLikesPigs for the Ludum Dare 45 competition.

"You start with nothing." The game takes the theme quite literally, by starting with no controls, no music, and no sound, and then rewarding your progress by gradually releasing various upgrades, some of which are crucial, many frankly useless, but still fun to discover 🙂

zxonline.net/game/nothing

(Cody) SNK VS CAPCOM Card Fighters Clash

https://www.nintendolife.com/news/2...rd-fighters-clash-is-dealing-now-on-the-eshop

(Cody)

The Taito Egret II Mini Is Getting A Western Release - Nintendo Life

(Cody)

Sega's Astro City Mini Is Getting A 'TATE' Version Packed With Shmup Goodness - Nintendo Life

(Eric) - A game which has been published by The Future Was 8 Bit in which you must rescue the universe by destroying everything that gets in the way.

http://www.indieretronews.com/2021/12/hi-score-c64-game-by-misfit-with.html

(Cody) Xenocrisis AES/MVS Rom available for download!

https://shop.bitmapbureau.com/collections/neo-geo/products/xeno-crisis-neo-geo-aes-mvs-rom-download

(Eric) - New top-down ZX Spectrum game - The Swarm is coming...

https://minilop.itch.io/swarm

(Cody)

Random: Introducing The Tiger Boy Advance - A GBA Inside A Tiger Electronics Handheld System - Nintendo Life

(Cody)

The Arcade1Up Mortal Kombat Cabinet Will Support Online Multiplayer - Nintendo Life

(Tim) - Pixel Gaiden Twitch channel hits over 50 Followers. Please follow if you can.

https://Twitch.tv/pixelgaiden

Please give us a review on Apple Podcasts!

Thanks for listening!

You can always reach us at

podcast@pixelgaiden.com

. Send us an email if we missed anything in the show notes you need. You can now support us on

Patreon

.

Thank you to Henrik Ladefoged, Roy Fielding, Garry Heather, Matthew Ackerman, Josh Malone, Daniel James, 10MARC, Eric Sandgren, David Motowylak, Team Gray All The Way, Maciej Sosnowski, Paradroyd, RAM OK ROM OK, Mitsoyama, David Vincent, Ant Stiller, CityXen, Hermski, VaderGB, Mr. Toast, Jason Holland, Mark Scott, AmiWest and Dustin Newell for making this show possible through their generous donation to the show.

Support our sponsor Retro Rewind for all of your Commodore needs! Use our page at

https://retrorewind.ca/pixelgaiden

and our discount code PG10 for 10% off any order!
Listen Now...
RSS Feed