Pixel Gaiden Gaming Podcast
Guest
Episode 78 - Viva La Vita! + 8-Bit Brawler Battle​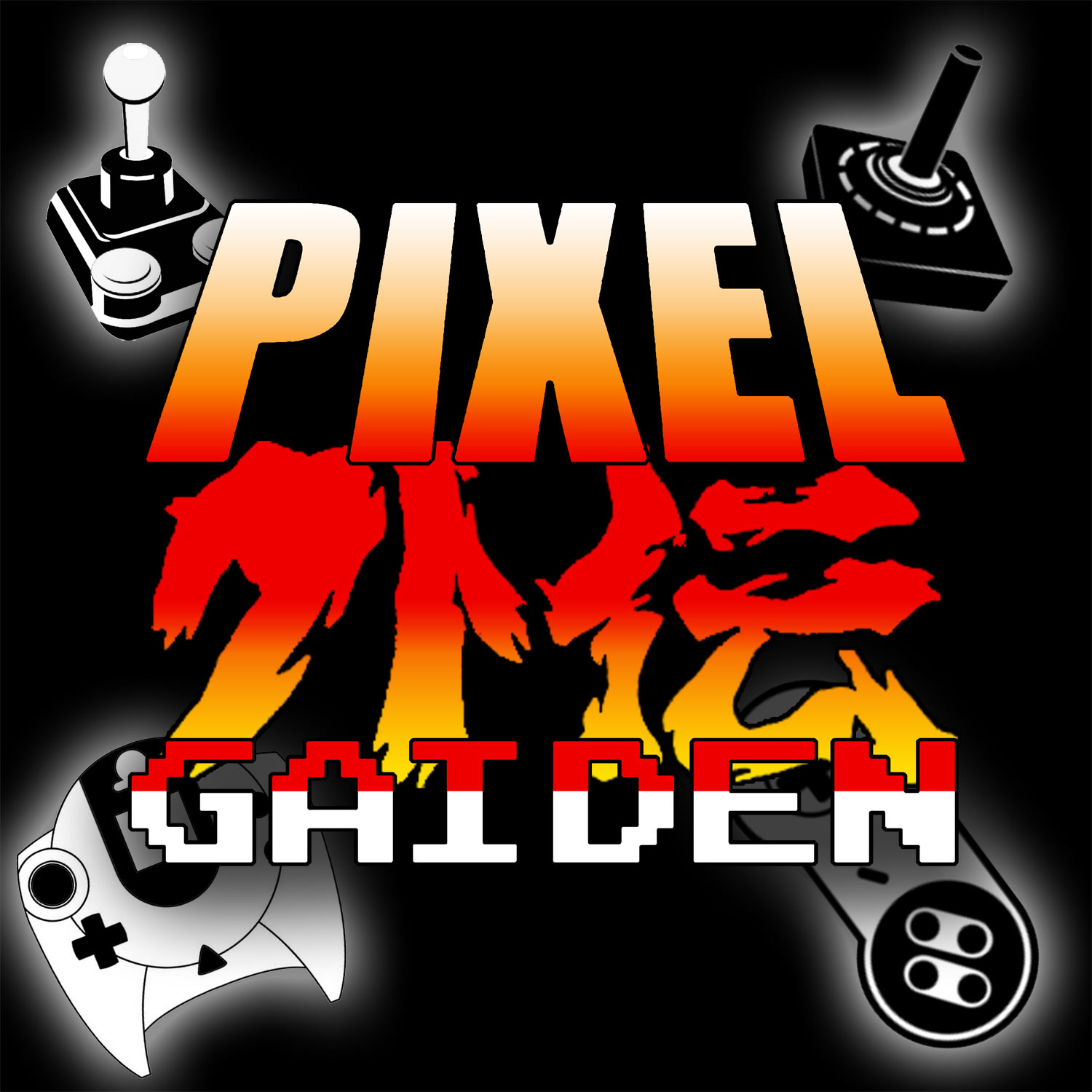 We're back for Episode 78!

In this episode Cody and Eric catch up on the news + Battle Of The 8-Bit Brawlers.

We are doing news for the first monthly episode and then "catching up" later in the month.

Episode Guide

---------------

6:34 Quick Questions

19:48 Giveaway!

27:10 Errata

34:35 Patreon

39:34 Eric's Take - Crown Jewels w/10MARC

1:10:06 Tea Time With Tim - PS Vita

1:24:18 News

2:28:48 Battle Of The Systems - River City Ransom (NES) vs Dynamite Dux (SMS)

NEWS

--------

(Cody) Breaking News! -

https://www.nintendolife.com/news/2...-will-be-getting-its-own-super-nintendo-world

(Cody)

https://www.nintendolife.com/news/2022/03/f-zero-x-is-now-available-on-switch-onlines-expansion-pack

(Cody)

https://www.nintendolife.com/news/2...a-turtles-the-cowabunga-collection-for-switch

(Cody)

https://www.nintendolife.com/news/2...-camp-delayed-in-light-of-recent-world-events

(Cody) - Capcom Fighting Collection

https://www.capcom-games.com/cfc/en-us/

(Tim) - New game by show Partreon and game coding wonder, Roy Feilding (@Roysterini) - Turdle for the C64 released under the Megastyle label, is a slightly stinky play on the popular Wordle word guessing game. Turdle initially started as a silly idea for the RESET 4Kb Craptastic Compo for C64, but I decided to embellish on it a little and release it now, while there's still steam rising off it. Now available for free on Roy's itch.io page. You can even play it in the browser from the itch.io page!

roysterini.itch.io/turdle64

(Eric) - JAGAIOA: Amp'd Edition (Jaguar Video device) -

https://www.retrorgb.com/jagaioa-ampd-edition.html

(Tim) - Itch.Io Bundle for Ukraine - The people of Ukraine are under attack. As game developers we want to create new worlds, not to destroy the one we have. That's why we've banded together to present this charity bundle to help Ukrainians survive this ordeal and thrive after the war ends. This cause has resonated with creators around the globe, to the extent that our bundle contains almost 1,000 games, tabletop RPGs, books, etc. All this for a minimum donation of $10 but please give more to this cause.

https://itch.io/b/1316/bundle-for-ukraine

(Cody)

https://retrododo.com/tank-mouse/

(Cody) Evercade released in USA plus more releases!

https://evercade.co.uk/cartridges/

(Eric) Street Fighter 2 Champion Edition - Hot News as a glorious in development C64 edition gets a demo -

http://www.indieretronews.com/2022/03/street-fighter-2-champion-edition-hot.html

(Tim) - Thanks to Doug @10marc for the heads up on this. Tutankham C64 - This game for Commodore 64 is the port of Tutankham, an arcade game developed by Konami in 1982. This port was developed by LC-Games and is available on itch.io now and you can name your price:

https://lowcarb.itch.io/tutankham-c64

(Cody)

http://www.indieretronews.com/2022/01/final-assault-rather-impressive-fps-by.html

(Eric) - Tiny Combat Arena released in Early Beta for 13.99 on Steam! -

https://store.steampowered.com/app/1347550/Tiny_Combat_Arena/

(Cody) Vampire Survivors -

https://www.theverge.com/2022/2/19/22941145/vampire-survivors-early-access-steam-pc-mac-luca-galante

(Eric) Souverän Soccer - This in development footy game for the Amiga (and CD32) looks very decent indeed! -

http://www.indieretronews.com/2022/02/souveran-soccer-this-in-development.html

Cody – Uncharted, Cuphead, Twisted metal

https://www.netflix.com/title/80242531

(Eric) - Save your carts ROMs *AND* saves with this device! -

https://www.nintendolife.com/news/2...d-end-up-being-essential-for-all-retro-gamers

(Cody) Lyman Sheats

https://www.destructoid.com/lyman-f-sheats-pinball-obituary-rip/

(Cody) Sega Exits Arcades -

https://www.gamesindustry.biz/articles/2022-01-28-sega-exits-the-arcade-business-after-56-years

(Tim) - The Hair Nett BBS is now live. This is for all you BBS geeks out there that want a peek back to a BBS that was run from the early 90's to 1999 when it was shut down, this BBS is from Rod Hull of The Future Was 8 Bit. Tim and Eric have been involved with testing the BBS before it went public. It contains 1000's of downloadable files and BBS messages that have not been seen since the 90's along with Multi line chat and Door games like Casino and !Command a missile command game in ANSI.

Connecting is easy using SyncTerm for Windows or for bonus points you can use a WiFi modem with your 16bit systems like an Amiga or Atari ST. C64 support will be available soon.

The.hairnettbbs.com port 6502

(Eric) Never a better time to be a MiSTer owner -

https://www.retrorgb.com/mister-fpga-updates-psx-sega-saturn-atari-jaguar-core-news-and-more.html

(Eric) Hundreds of sealed retro games discovered in Nebraska storage facility -

https://www.eurogamer.net/articles/...games-discovered-in-nebraska-storage-facility

Please give us a review on Apple Podcasts!

Thanks for listening!

You can always reach us at

podcast@pixelgaiden.com

. Send us an email if we missed anything in the show notes you need. You can now support us on

Patreon

.

Thank you to Henrik Ladefoged, Roy Fielding, Garry Heather, Matthew Ackerman, Josh Malone, Daniel James, 10MARC, Eric Sandgren, David Motowylak, Team Gray All The Way, Maciej Sosnowski, Paradroyd, RAM OK ROM OK, Mitsoyama, David Vincent, Ant Stiller, CityXen, Hermski, VaderGB, Mr. Toast, Jason Holland, Mark Scott, AmiWest, John "Boat Of Car" Shawler and Dustin Newell for making this show possible through their generous donation to the show.

Support our sponsor Retro Rewind for all of your Commodore needs! Use our page at

https://retrorewind.ca/pixelgaiden

and our discount code PG10 for 10% off any order!
Listen Now...
RSS Feed