Atari ST

Atari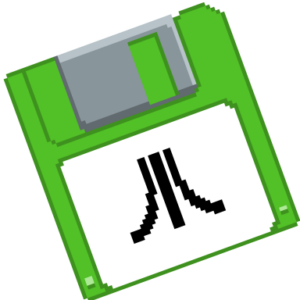 | | |
| --- | --- |
| Launch | 1985 |
| Launch | 1993 |
| CPU | Motorola 68000 |
| GFX | Custom |
| Display | 320x200, 640x200, 640x400 |
| Audio | YM2149F PSG |
The Atari ST is a line of home computers from Atari Corporation. The first models were released in June 1985 in North America at a retail price around $799.99 or $999.99, depending on the model. The computers were also released in limited availability in Europe (1985). The ST is the first personal computer to come with a bitmapped color GUI. The computers were manufactured until an unspecified time in 1993.
"Ex-Commodore boss, Jack Tramiel, formed Tramel Technology in 1984 and started development on a new 68000-based home computer. Tramiel went on to buy Atari's Consumer Division, and the computer became the Atari ST.
The original Atari 520ST was superseded by the STe which had a greater colour palette, though game developers tended to only develop for the base machine.
___
## Emul
System | Emulator | Notes
:- | – | –
Windows / Mac OS / Linux | [MAME/MESS](https://www.mamedev.org) | Preliminary Support. Setname: `st`, `ste`
Various | [Hatari](https://hatari.tuxfamily.org) | –
Windows / Linux | [SteemSSE](https://sourceforge.net/projects/steemsse/) | –
Web Browser | [pce-js](https://jamesfriend.com.au/pce-js/atari-st/) | Runs via Javascript
Various | [ARAnyM](https://aranym.github.io/index.html) | –
Mac OS | [CLK](https://github.com/TomHarte/CLK/releases) | experimental support for Atari ST. Also emulates a number of other systems
Retroarch | [via lr-hatari](https://docs.libretro.com/library/hatari/) | –
RetroPie |[via Hatari and lr-hatari](https://retropie.org.uk/docs/Atari-ST-STE-TT-Falcon/) | –
*Emulator information last updated 18th April 2020*
___
## Tech
**Name** | Atari 520ST
:- | –
**Origin** | United States
**Processor** | Motorola 68000
**Developed by** | Shiraz Shivji, Ira Velinsky
**Memory** | 512KB, upgradeable to 4MB
**Display Output** | via monochrome or colour monitor
**Display Size** (pixels) | 320 x 200 (lo-res), 640 x 200 (hi-res)
**Colours** | Upto 16 colours on screen, palette of 512 colours
**Storage** | Floppy disks
**Input** | Keyboard, mouse, joystick
**Cost** | $799.99 (US launch)
**Name** | Atari SFT
:- | –
**Launched** | June 1985
**Origin** | United States
**Processor** | Motorola 68000
**Memory** | 1MB
**Colours** | Upto 16 colours on screen, palette of 512 colours
**Storage** | Floppy disks
**Input** | Keyboard, mouse, joystick
**Name** | Atari STE
:- | –
**Origin** | United States
**Processor** | Motorola 68000
**Memory** | 1MB, upgradeable to 4MB
**Colours** | Upto 16 colours on screen, palette of 4096 colours
**Storage** | Floppy disks
**Input** | Keyboard, mouse, joystick
___
## Reso
* [Little Green Desktop](http://www.atari.st)"