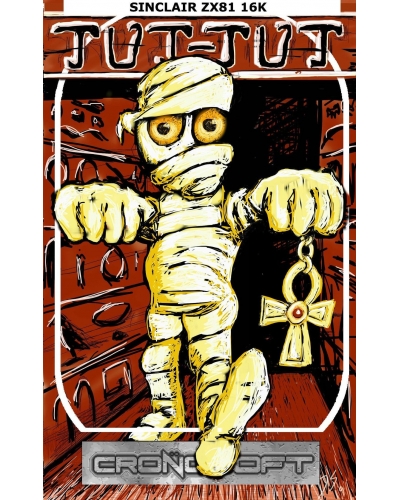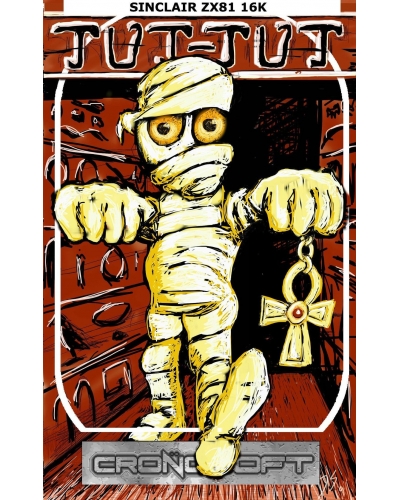 ZX81 owners: Tut-Tut, a puzzle-arcade game based around the excavation of Egypt's pyramids.
It's coming to the end of 1921's digging season in Egypt. Your excavations have not gone so well this year, failing to find any trace of the legendary and as yet undiscovered Pharaoh Tut-Tuts tomb. Then in your final weeks, wild stories recounting the wrath of vengeful mummies strangling, would be local tomb raiders filter back to base camp.

At last some concrete leads worth looking into and opportunities to good to pass up. Oculist tales of curses be dammed, you're an Egyptologist and grand adventurer, such nonsense can't possibly hurt you. Or can it?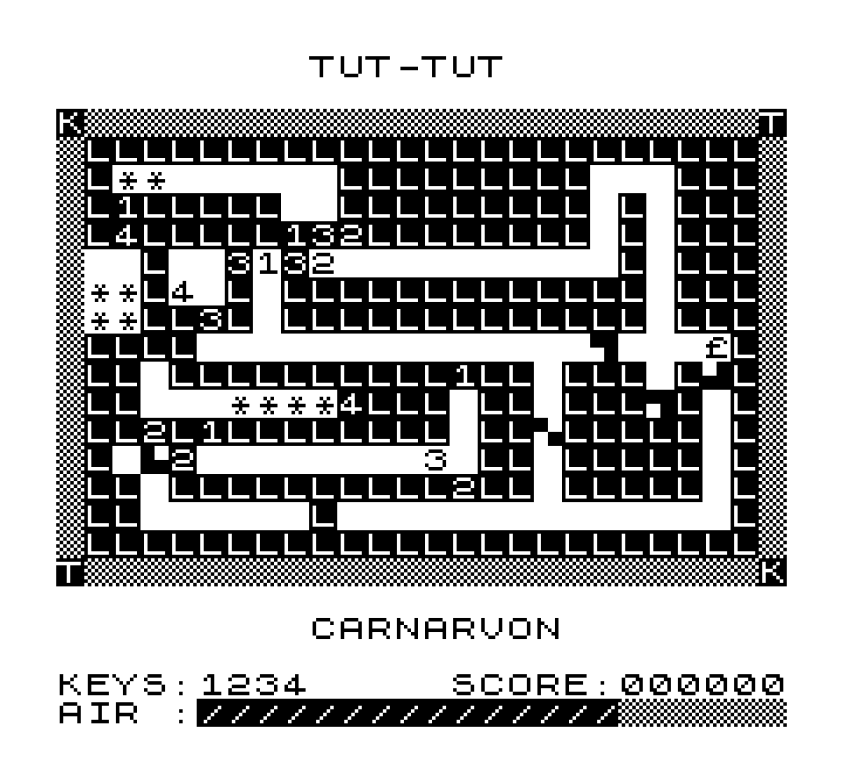 download from his website.

The cassette version can be acquired from Chronosoft here.