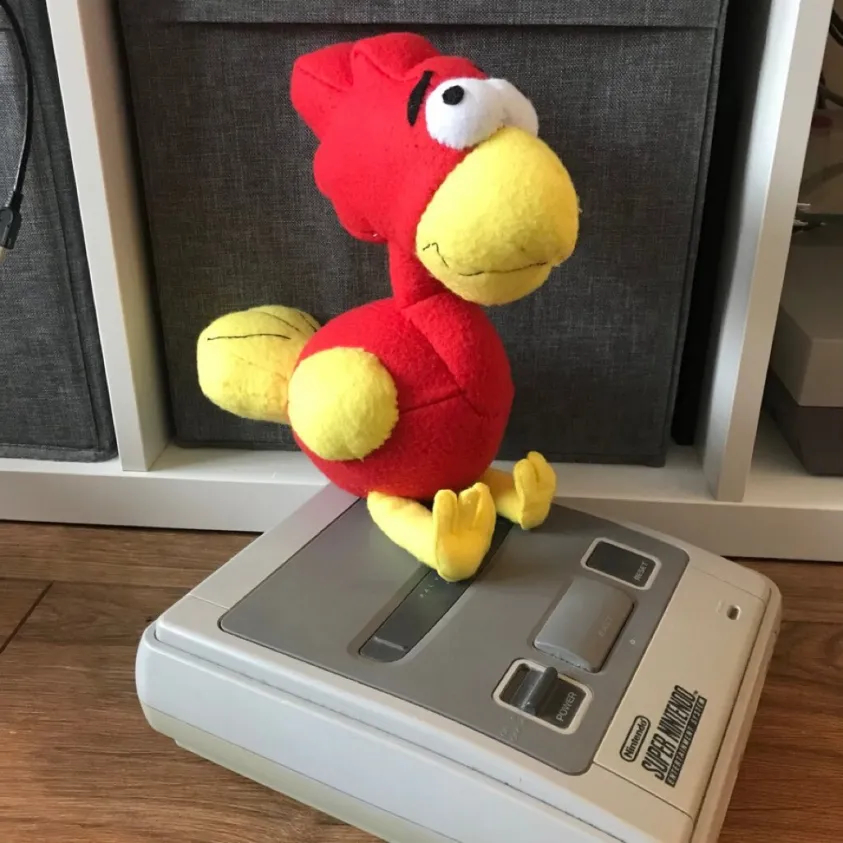 Sew 8-bit, who create plushes of a range of game characters have announced the launch of a new cuddly version of Alfred Chicken.
Alfred Chicken was a platform game launched in the nineties on a variety of platforms including the Amiga, SNES, PlayStation and Game Boy.
This collectable plush is a high quality, hand finished creation that is carefully made using a combination of machine and hand sewing. Made from high quality fabric and materials, and carefully finished to a high standard. His cartoon features and charismatic expression make him a delightful addition to your shelves or cabinets.
Alfred joins Nymn (from Tanglewood), Zool and Turner the Worm being Sick (of Digitiser fame) which are part of the Sew 8-bit range.