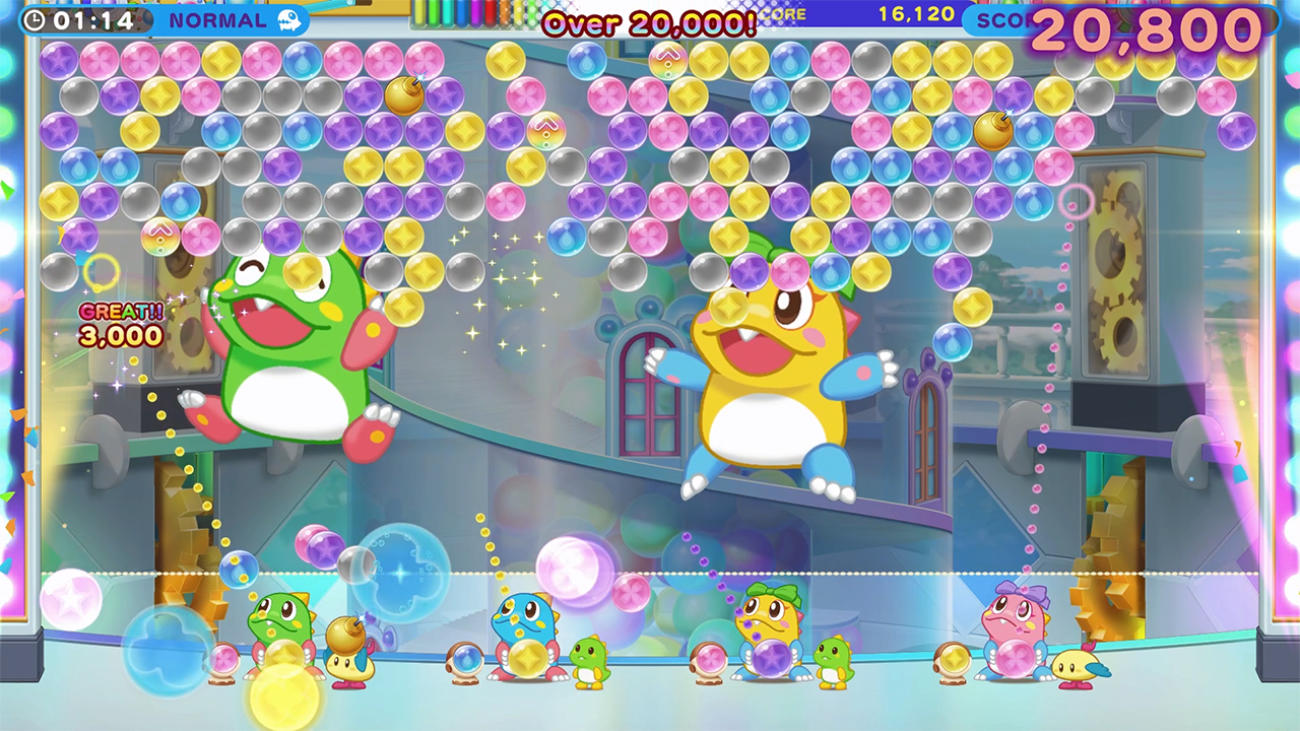 Next week, a new entry in Taito's Puzzle Bobble series will launch on the Switch, digitally and physically. The new game, Puzzle Bobble Everybubble, sees you once again taking on the role of Bub, Bob or one of the other characters no-one plays, and popping lots of bubbles.
Puzzle Bobble, (also called Bust-a-Move in Western countries) originally launched by Taito in 1994 soon became one of the most widely-released game franchises ever, responsible for the creation of the entire "Bubble Shooter" genre.
The new game, by ININ games, allows you to play with up to four players in story mode, and complete with players worldwide for high scores in online rankings. Also included is Puzzle Bobble vs Space Invaders, a collaborative mini-game to commemorate the 45th anniversary of Space Invaders.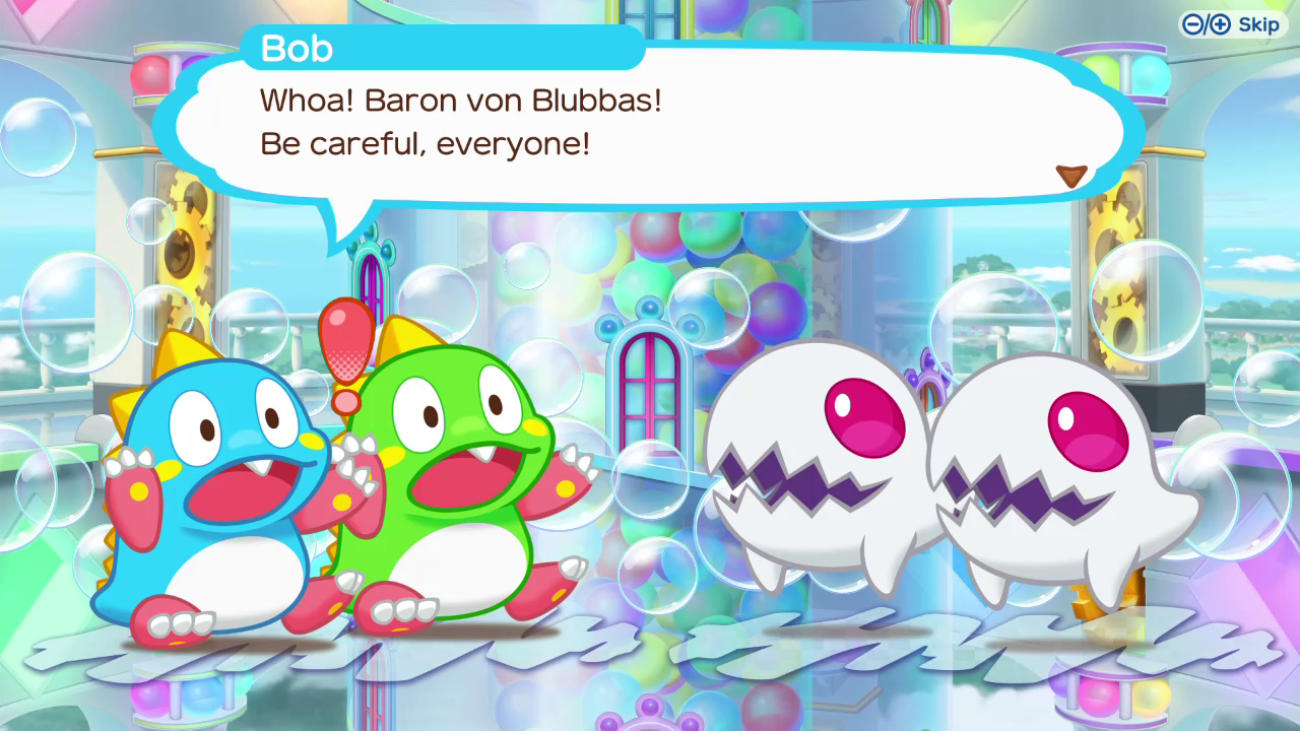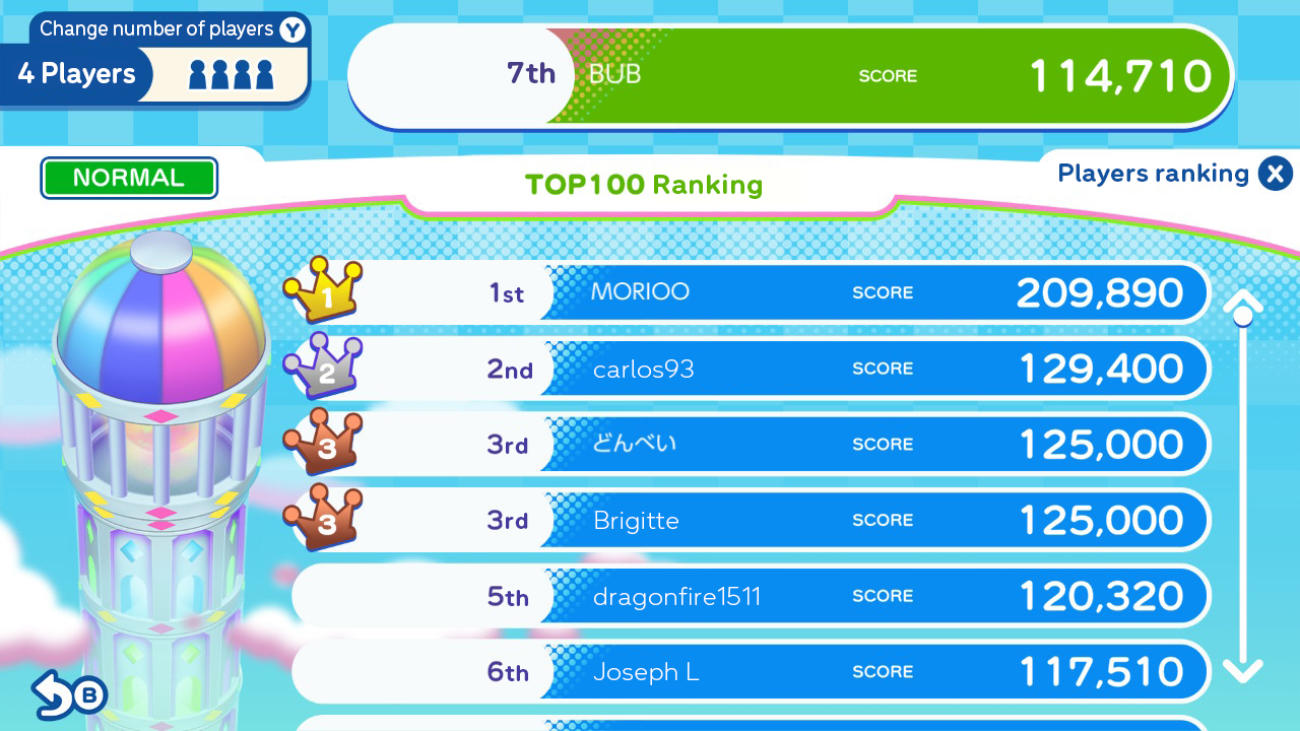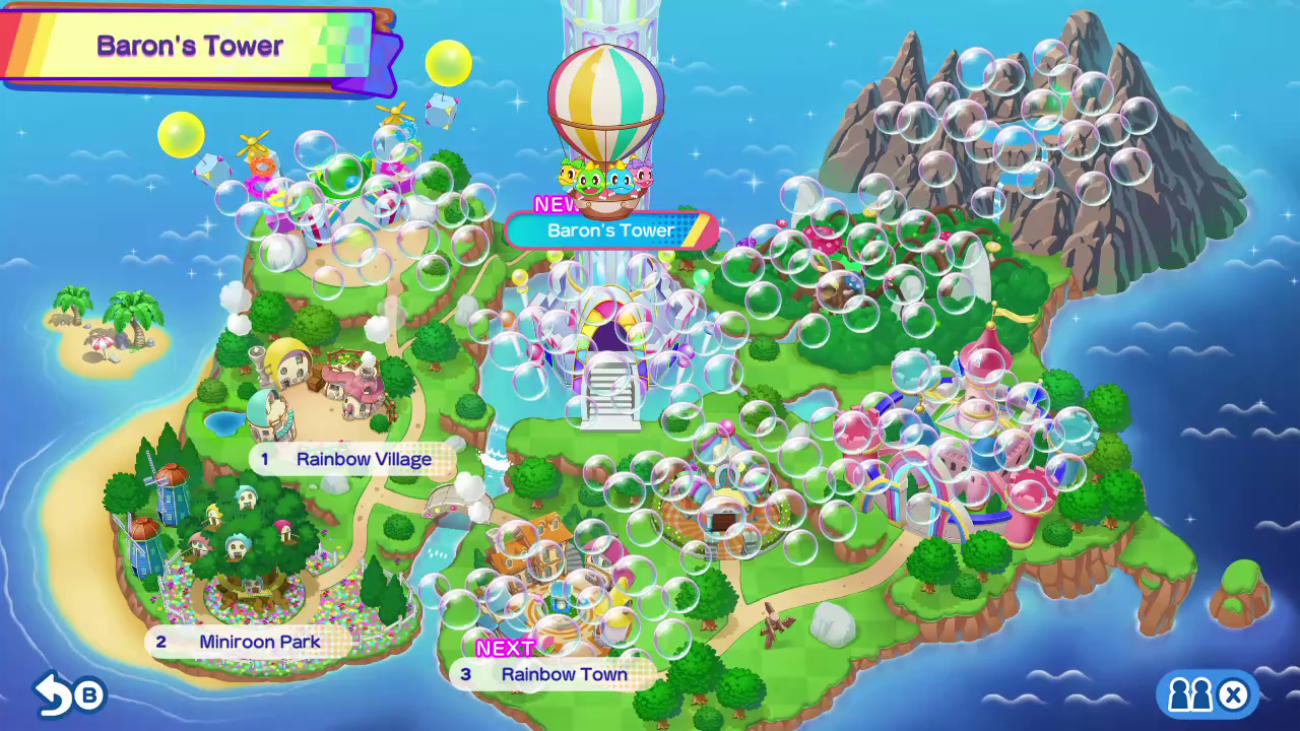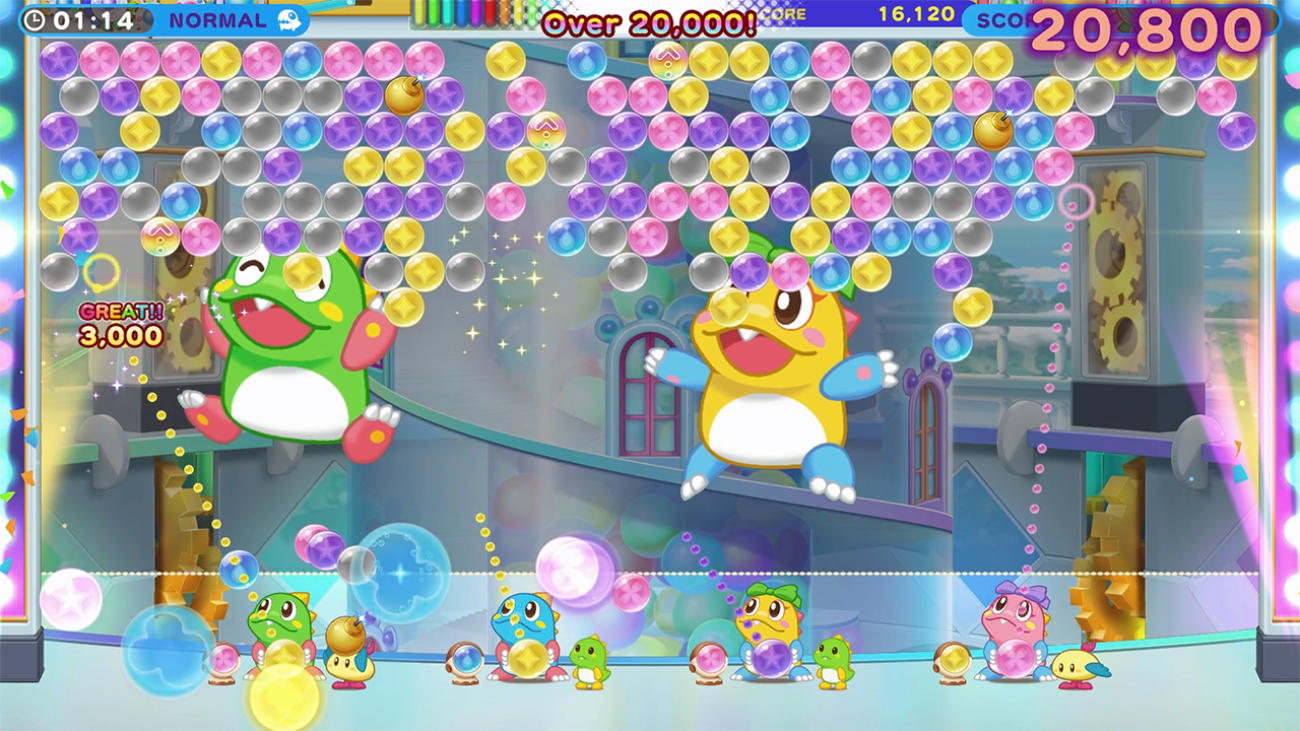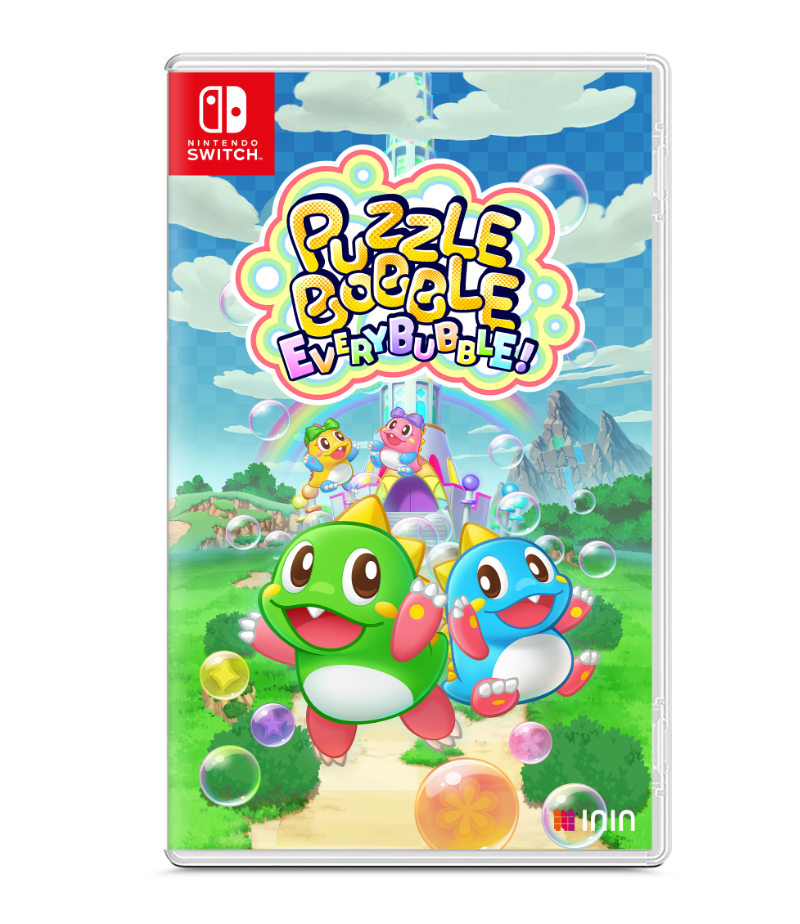 ​
The physical release is being handled by Strictly Limited Games, and also come with the SNES versions of Puzzle Bobble and Bust-a-Move.) These will also be available to download separately digitally too.