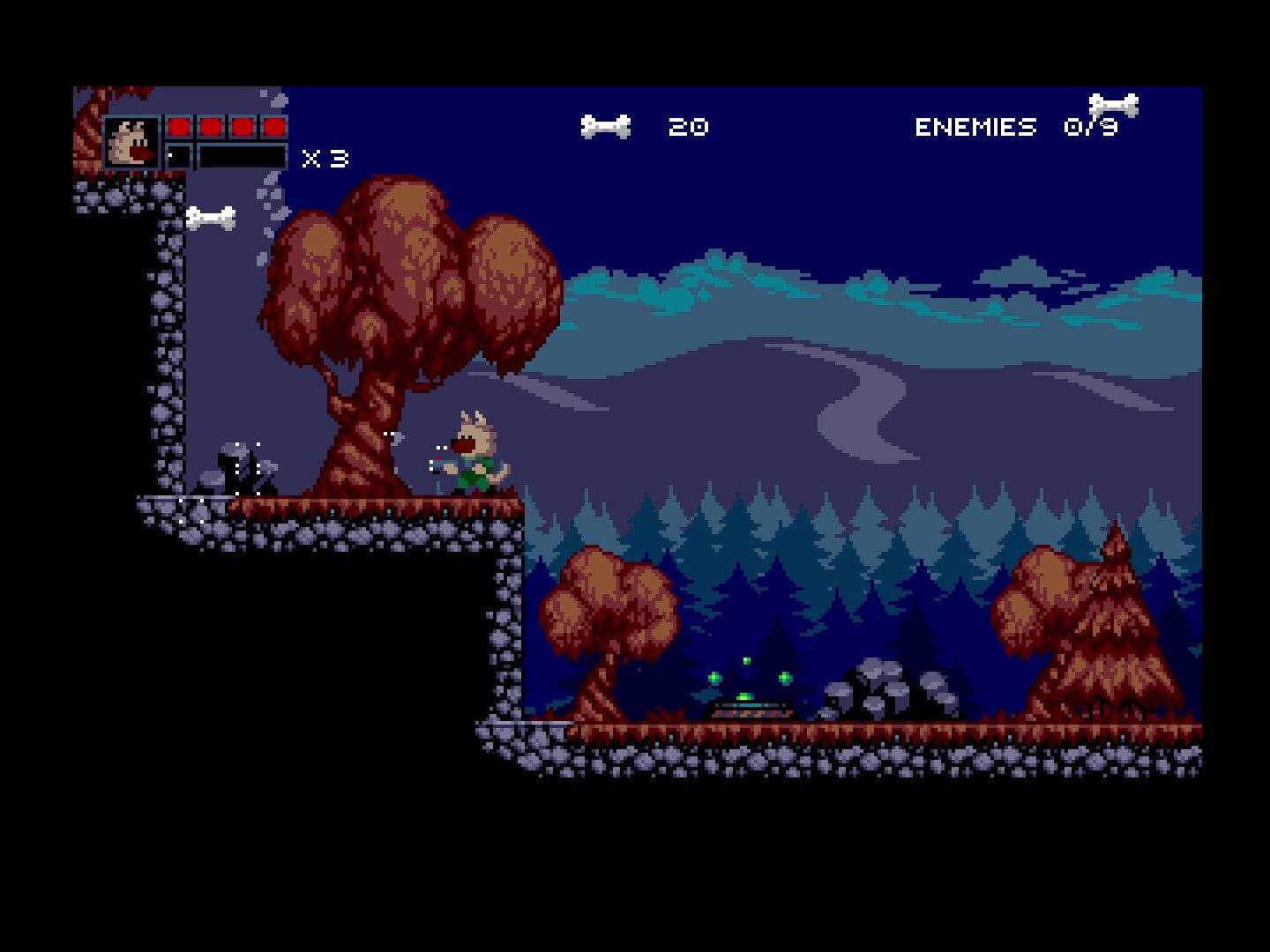 Blaze Entertainment have announced their new Evercade EXP and VS update which features the new Game of the month, and beta support for button mapping.
The second game in the 2023 Game of the Month lineup is a 16-bit platformer from the creative mind of independent developer Sergio Poverony. Thunder Paw was first released onto modern platforms in 2019, but more recently it has been ported to the Megadrive by PSCD Games, who also featured on previous Evercade carts with FoxyLand, Debtor and Alien Cat 2.
​
In Thunder Paw, you take on the role of a brave puppy named Thunder. Distracted from his play session by the sound of a loud explosion, he rushes home, only to discover that his mother and father are nowhere to be found! The kidnapper had left behind a note, so Thunder decided to set off on a quest to save his parents from the unknown forces who had capture them.​
​
Your aim in each level is to defeat all enemies. In the upper right of the screen, you'll see a readout that displays how many enemies you have defeated, and how many there are in total. The level's exit, usually at the furthest right extremity of the stage, will not open until all enemies are defeated.​
You can find out more about the Game of the month here, on the Evercade website.
With the new update comes beta support for button mapping – a feature request people have had since the Evercade launched. You can change the controls on a game-by-game basis using the ellipsis menu on each game. Blaze say "is a beta and we are looking for feedback as providing functionality for 300-400+ games is becoming a bit of a challenge!"