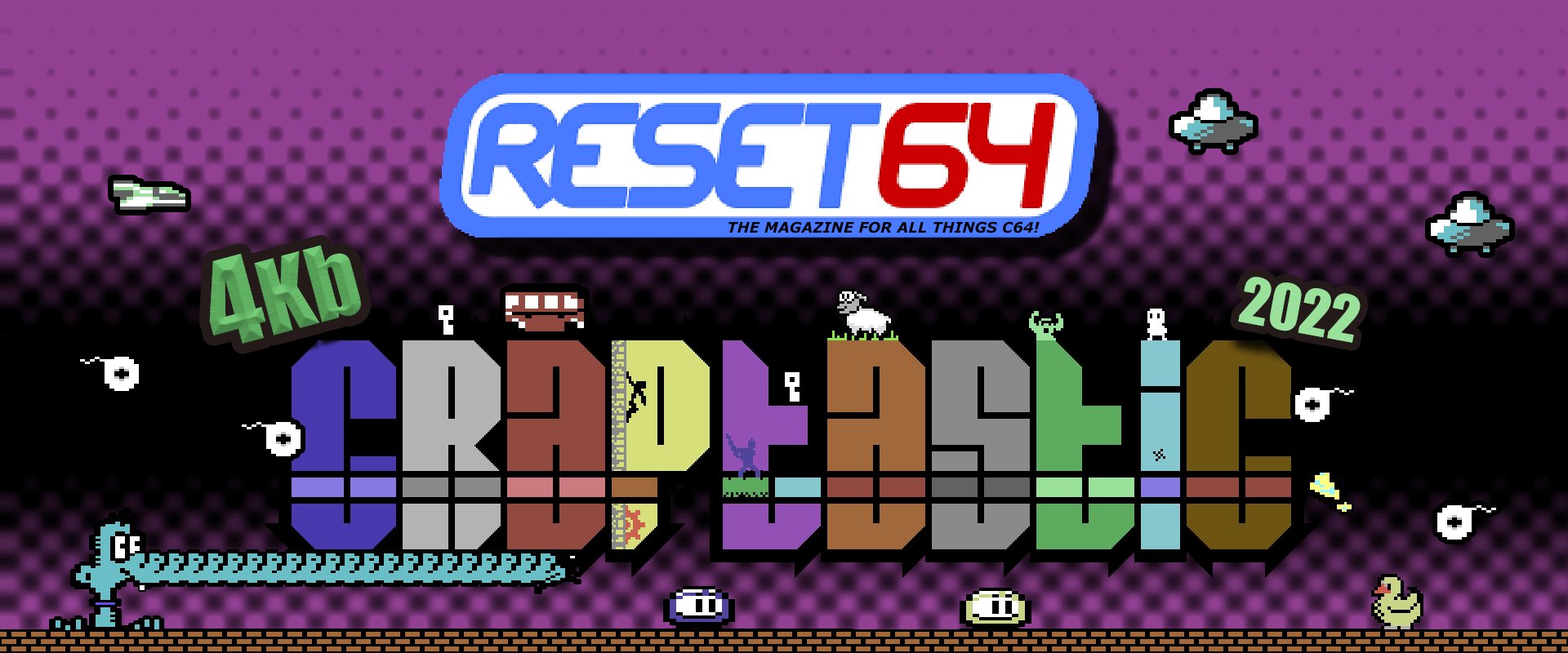 Reset64
have released a compliation of all of the games entered into their annual Craptastic C64 competition. Each of the games entered need to be less than 4K in size.
Reset64 say:
​
It certainly doesn't mean crap, although it can! Craptastic can mean ludicrous, bonkers, outrageous, funny, wacky, far out, and silly. The theme simply implies that the compo was just for a bit of fun, not a serious coding competition. Competitors were welcome to make an excellent game to submit for the compo, or games that contain some humour or silliness to fit more with the theme, but they didn't have to!​
​
​
The competition was limited to 4KB. Yes, any entry submitted could be no more than 4KB when compressed!​
Games included in the compliation include:
1. Delve – Puddlesoft (Anthony Stiller)
2. Infinirail – Goerp
3. Snake Break – Encore
4. Brum Brum – Megastyle (Roy Fielding)
5. Circles – James
6. HeadHunter – George Kirkham
7. Marble Boy – Roman Werner
8. Old Mine Hoist – Geir Straume
9. Poke4k – Protovision (Oziphantom)
10. Bring Back More Bones 4k – Commocore
11. Hard Foam – Twain Pain Games
12. 20 – Arlasoft
13. Be A Bear 4k – Patagonia
14. Brownfinger – Megastyle (Docster)
15. Catch 22 – Cout Games
16. Gun Shooty Game V0.1 – Martin Piper
17. Jolly Jumper – Megastyle (Docster)
18. Jump Course – Charles Grey
19. Little Nippers 4k – TND (Richard Bayliss)
20. Mike Quarter – Arlasoft
21. Mimizuku Saga – Commocore
22. Morubotto – Cogitare Computing
23. Nurikabe – Carleton Handley
24. Skiddy 4k – Design/Chaos (Chris Page)
25. Skyhigh the Prequel: Muck in the Stratosphere – Dusan Milivojevic
26. Ant Stiller's Tophat Challenge – Cameron Davis
Out of compo:
27. Dicing With Death – Megastyle (Monstersgoboom)
An official 2022 'Craptastic' disk compilation by Megastyle will be coming soon!