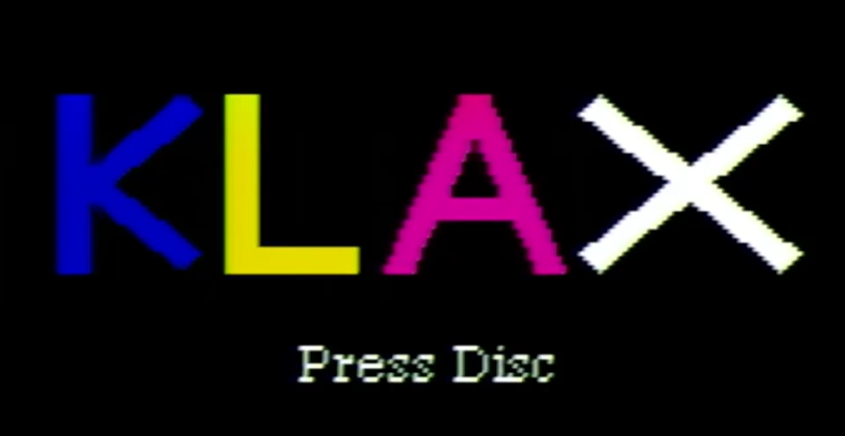 It is the nineties and it is time for… an
unofficial port of Klax for the Intellivision
! This version of the classic Atari arcade game has been coded by Dr.Ports is being sold as a cartridge by Intellivision Collector.
Klax was originally launched in the arcades in 1990 and was ported to many contemporay platforms and had the distinction of being the last official game for the Atari 2600.
Inty Klax features support for Intellivoice so if you have one of those you can hear the game say "Klax wave.."
Intellivision Collector say:
Catch Colored tiles coming down a conveyor belt. Score big points by arranging them in the same colored stacks of threes.

A Tic-Tac-Tile game if you will. Sounds Easy? It is….. Until the tiles come tumbling at you so fast, you'll go nuts trying to catch them all – While figuring out where best to stack them before you run out of room

Use Intellivoice module to hear the game speak to you!
Retention of high scores!
Hours and hours of fun gameplay!
You can buy the cartridge from here