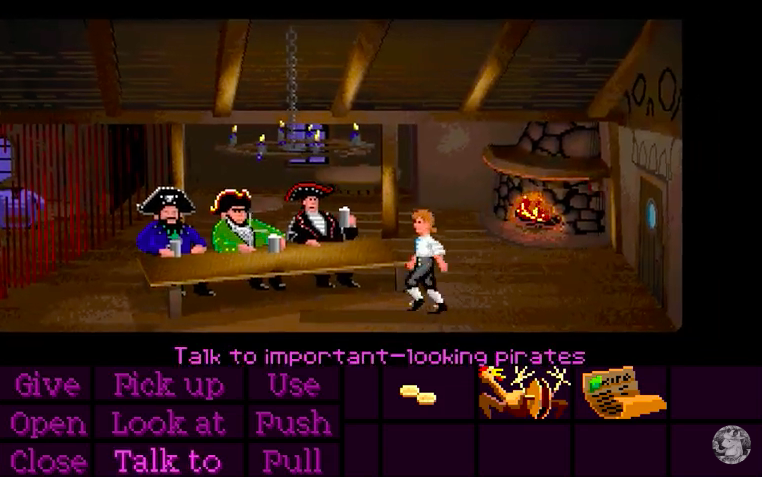 At first glance, this may just look like a standard version of
The Secret of Monkey Island
, but look closer, and you can see the perspectives change as you walk through one of the first locations in the game.
The demo which is playable in SCUMMVM was created by Mausmoto using a technique called voxel projection mapping. You can see a video of the tech demo below.
The Secret of Monkey Island was originally launched for MS-DOS by Lucasfilm Games (later LucasArts) and created by Ron Gilbert, Tim Schafer and Dave Grossman. The games was ported to various platforms including Amiga, Atari ST, Sega Mega CD and Macintosh.
Ron Gilbert is currently working on a new game in the Monkey Island series, Return to Monkey Island, in collaboration with Lucasfilm Games (now part of Disney). The game is expected to launch on PC and Switch with other formats to follow.