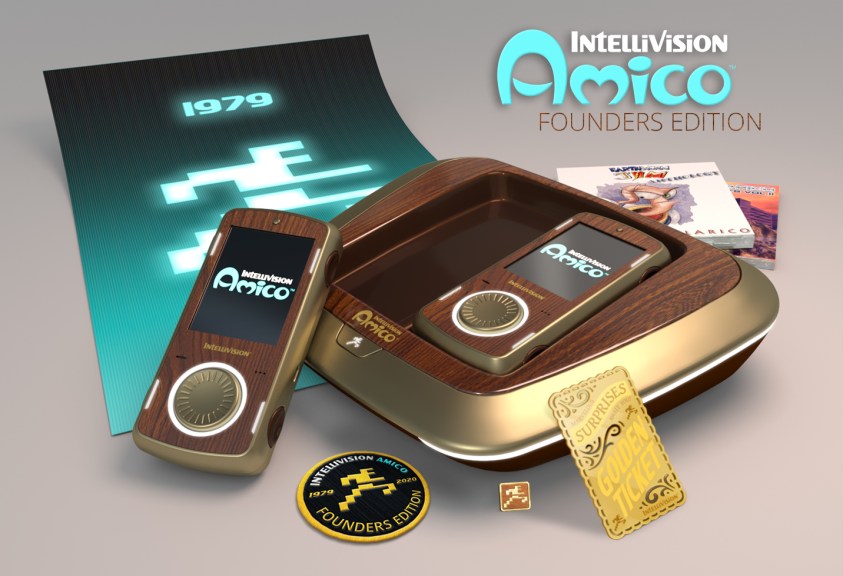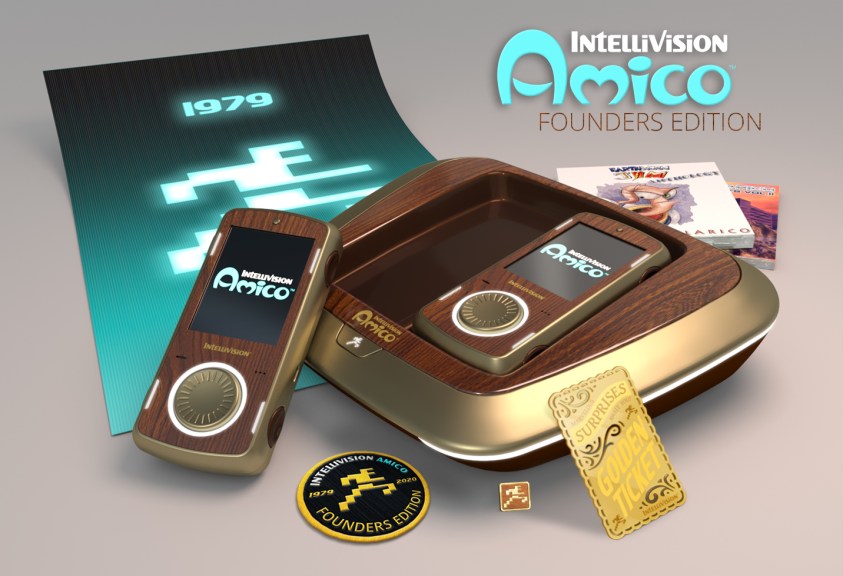 Amico.

Yesterday at 1pm CST, Intellivision offered members of their mailing list the chance to reserve a Foundation Edition package of the Amico, which launches in October 2020.

The Founder Edition Package includes a limited edition Vintage Woodgrain Amico, hand-numbered and signed by Intellivision CEO, Tommy Tallarico; $50 to spend on games; as well as various other items exclusive to the package: Founders Pin, Founders Patch, Poster and CDs.

Founder Edition backers will receive their Amico before it hits the shelves.

In what may or may not be a dig at Atari's (possible upcoming) VCS console – Intellivision are only offering 2,600 Founders Editions, plus they state that the $100 deposit is fully-refundable with no questions asked if you changed your mind.

The company have also shown previews of upcoming re-imaginings of classic Intellivision games, Astro Smash and Night Stalker, which you can see in the videos below; and a preview of how the controllers will work with a dice-demo.