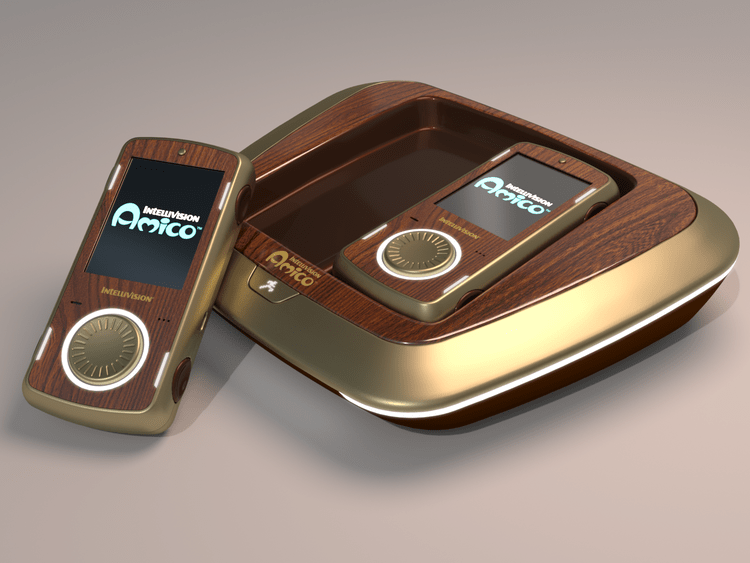 Intellivision have announced the pack-in games for their upcoming
Amico
console, and today will give people another chance to pre-order the console, after the
fast sell-out of their 'founder edition'
back in January.Subscribers to the Amico mailing-list will receive pre-order information later today.
There will be six games built in to the console. The five that have been announced are:
SKIING – Watch out for trees, logs, big cliff jumps, icy ground, avalanches and – of course – the hidden Yeti!. Up to eight players can compete for the best times against each other on ten different slopes or up to four players can battle it out at the same time in Ski Cross mode!
SHARK! SHARK! – So much ocean to explore! Play the reimagined version of Shark! Shark! on Amico in single player, co-op or versus mode. Everyone in the family will enjoy this game, no matter what age or skill level.
ASTROSMASH – One of the first and most popular original Intellivision games! In the new Amico version you can play cooperatively with each other or against each other in versus mode.
CORNHOLE – The very first home console version of this popular and growing sport takes full advantage of Amico´s motion control and touch screen features! Hundreds of unlockables and so many different challenges, skill levels, and ways to play with family & friends (or even single player if you'd like).
FARKLE – Such a unique experience! You'll be able to see and shake dice on your controller, then toss them up onto the screen when it's your turn! Classic family entertainment for up to 8 players with individual sets of rules.
The Amico is still set for release on 10th October 2020, despite other consoles pushing back launch dates due to the COVID-19 pandemic.
"Given the current market conditions, we understand it may be difficult to find entertainment products later this year and we want to give our most loyal followers an invitation to secure their very own Amico.", said Tommy Tallarico, Intellivision CEO and Amico creator.
"By increasing the number of pack-in games from five to six we further enhance the incredible value of our Intellivision Amico family entertainment system. With two controllers already in the package and the ability to use a smartphone as a controller (thanks to a free downloadable app) up to eight players can get straight into the fun right after turning on the machine for the first time," explains Hans Ippisch, President of European Operations. Thanks to the funding from FFF Bayern and the German Federal Ministry of Transport and Digital Infrastructure, four out of the six pack-in games are being developed by German studios: Shark! Shark! (Bonus Level Entertainment and NeoBird), Intellivision Skiing (Aesir Interactive), Farkle (Spaceflower) and Cornhole (NeoBird).
You can see a trailer of the games below: