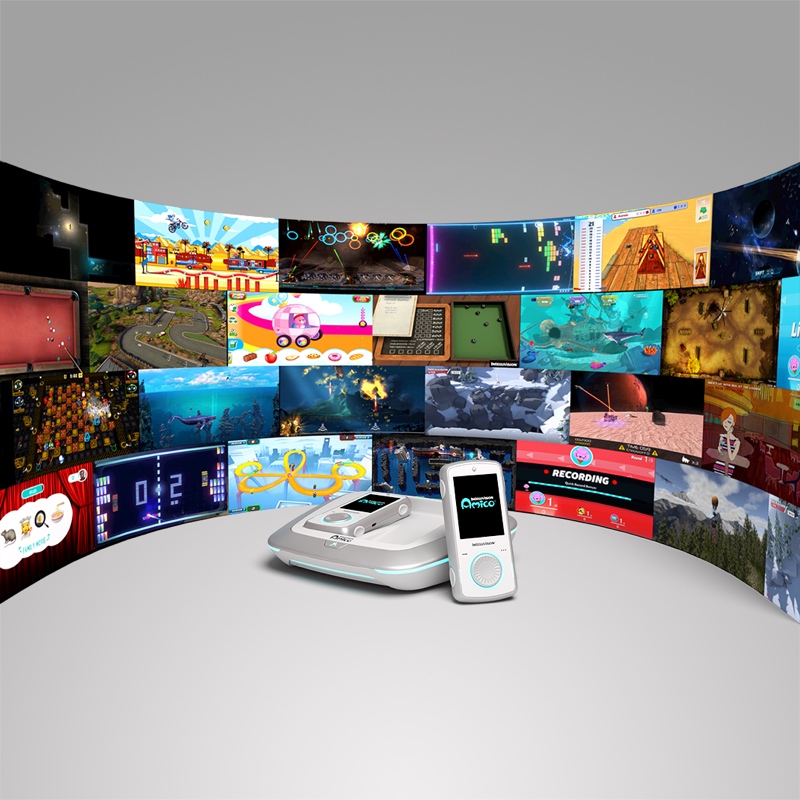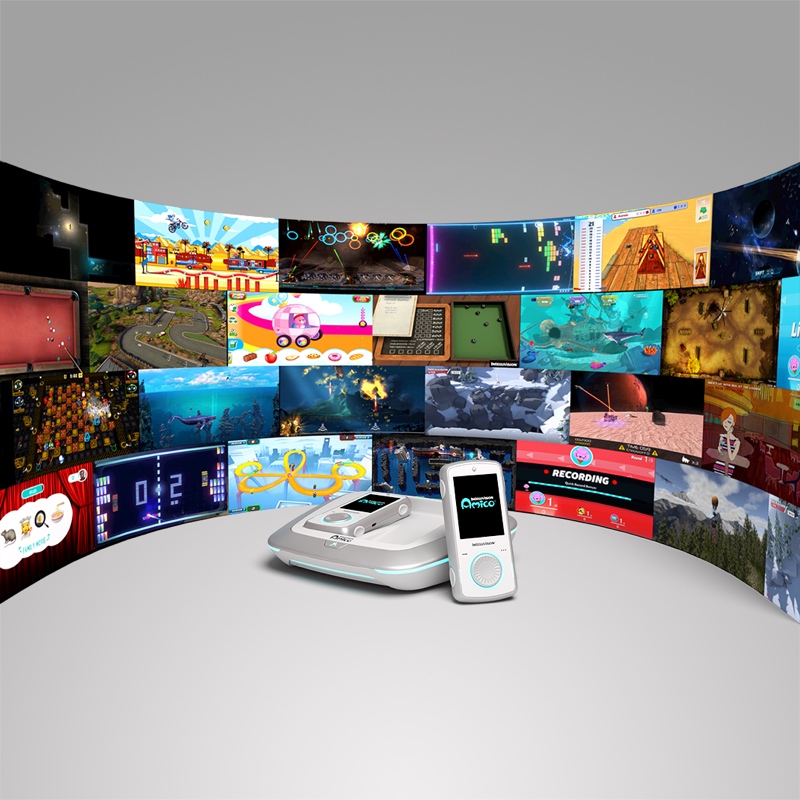 Amico console to April 2021. The console was originally set to launch in October 2020, but has been pushed back due to the COVID-19 pandemic.

Intellivision CEO, Tommy Tallarico says "Despite unprecedented challenges, the accomplishments and progress made by our internal team, plus our incredible network of developers and partners, is nothing short of amazing, Our primary focus is delivering a quality product, and we remain steadfast in our mission to bring family fun back to gaming with Intellivision Amico's launch."

The news was announced in a virtual press event yesterday, alongside several new games, and new gameplay footage.
List of games announced:​
Astro Smash. An update of the Intellivision fixed-shooter of the same name. This is being produced by Nick Bruty at Rogue Rocket Games. Features multiplayer co-op and versus modes.
Intellivision Tank Battle is an update of two old Intellivision titles: Armor Attack and Tank Battle (from the Triple Action cart)
In 1979 Intellivision teamed up with Major League Baseball to create the first sports licensed game. Intellivision are partnering again with the MLB to create a new game.
Pack-in game Cornhole has a license with the American Cornhole League.
Educational Sesame Street games: Intellivision and Sesame Workshop announced a series of educational titles that will utilize the unique Amico touch screen controllers, motion controls and couch co-op for the entire family to join in the learning and fun.
Three board games are being converted for the Amico – Telestrations, Blank Slate and Incan Gold
Mattel the company who introduced the original Intellivision have partnered with the new Intellivision with the license for Hot Wheels for a racing game.
Intellivision Monster Spades is a card game being developed by Concrete Software.
Choice Provisions is the developer behind the Amico modernised version of Break Out.
Liar's Dice : Developed by Stainless Games with Mike Montgomery, one of the founders of the legendary Bitmap Brothers, Liar's Dice is simple and fun for the whole family. This exclusive version is a cute and funny take on one of the most well-known dice games in the world, and utilizes the unique Amico controller screens for secrecy.
Space Strike : What happens when you combine popular games like Star Castle, Rocket League Racing, and Asteroids? You get the new, exclusive Amico game called Space Strike.
Moon Patrol – This revamp of the 1982 video game classic promises to bring all the excitement of the classic arcade into the home as families pilot a heavily armed lunar buggy and do battle against the toughest in the galaxy
Nitro Derby Overhead racing is taken to an extreme in this exclusive Amico game. Ten tracks with three circuits each and 14 unlockable vehicles will provide hours of racing fun.
Evel Knievel – Working closely with the Knievel family, this brand-new exclusive version of this incredible daredevil adventure will add the famous Skyrocket X-2 Snake Canyon jump as well as more unlockables, animations, audio, levels, and of course, amazing crashes!
Missile Command As one of the most successful arcade games of all time, Missile Command challenges players and teammates to protect defenseless cities from a virtually endless hail of ballistic missiles. This exclusive Amico version utilizes the unique Amico controller screen as well as includes co-op and versus modes.
Finnigan Fox – An all new original game, Finnigan Fox brings authentic platform gaming fun exclusively on Amico. Leverage the changing seasons and unique controls to embark on a mystic adventure with this furry friend.
Bomb Squad – Bomb Squad is perfect for those looking for big fireworks and even bigger entertainment. Players will need to work together to try diffusing bombs before time runs out. It's sure to be a BLAST!
Rigid Force Redux Enhanced – A modern rendition of the classic side-scrolling shooter genre, Rigid Force Redux Enhanced arms players against waves of attackers. With a great soundtrack and magnificent graphics, the exclusive Amico version is enhanced with couch co-op multiplayer.
Earthworm Jim 4 – The legendary multi-award-winning side-scrolling game is back exclusively for Amico. More adventure, more fun, more shenanigans and now… with MULTIPLAYER!
You can see the full announcement here: