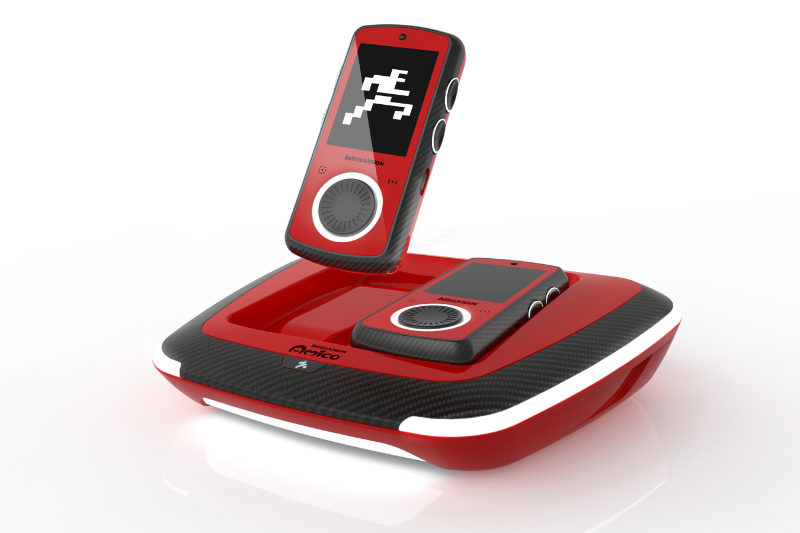 Intellivision's upcoming
Amico
will launch with six games pre-installed on the system and two controllers as standard. In addition, up to six smartphones can be used as controllers with a free downloadable app.
As previously announced, the included games are "Intellivision Skiing", "Cornhole", the dice game "Farkle", "Astrosmash", "Shark! Shark!" and yet to be announced party game.
In the "Amico Game Shop", over 20 additional titles from all genres are expected to be available for download on launch day. The price range starts at from EUR 5.99.
The following eight of these titles will not only be available online, but also in a special edition for EUR 17.99 (SRP) in traditional stores:
​
Evel Knievel
Dare to attempt impossible feats! Unlock multiple vehicles & outfits or jump Snake Canyon with friends!
​
Biplanes
Take to the skies and ace multiple modes in this fun-filled action air combat game bases on a classic Intellivision favorite!
​
Moon Patrol
Drive an armed-and-agile space rover through the wild wastes of a far-future solar system in this reimagined arcade classic.
​
Missile Command
Protect your cities from ever-mounting barrages in this frantic new take on one of the all-time classics.
​
Rigid Force Redux Enhanced
Take the captain's chair and ready your reflexes for this fast-paced, bullet-dodging shoot-'em-up.
​
Finnigan Fox
Take up your magic crossbow and master the changing seasons in this forest adventure of platforms, puzzles, and plunder.
​
Dynablaster
Have a blast setting devious traps and clever ambushes for your friends and family, or test your skills against AI opponents.
​
Brain Duel
Test—and expand!—the limits of your grey matter with this tailored set of brain fitness tasks and tools.
There will also be a large range of accessories. A special "Intellivision Amico" console bag (SRP 29.99 EUR) allows the console and two controllers to be transported safely when traveling. A sleeve can be used to protect your Amico controller when you go out to meet friends to play with (SRP 17.99 EUR).
​
If you want to customise the look of your system, you can choose from ten different controller skin packs (SRP 17.99 EUR) which each include 3 different designs. That way you can customise the look of your controller to your taste. The motifs include racing, sports, sci-fi, modern art or a kids pack.
​
From June 1st, the European team will be strengthened with the appointment of Therése Svensson. As Product Manager for Europe she will coordinate the localisation of all products as well as marketing and press work from Sweden.