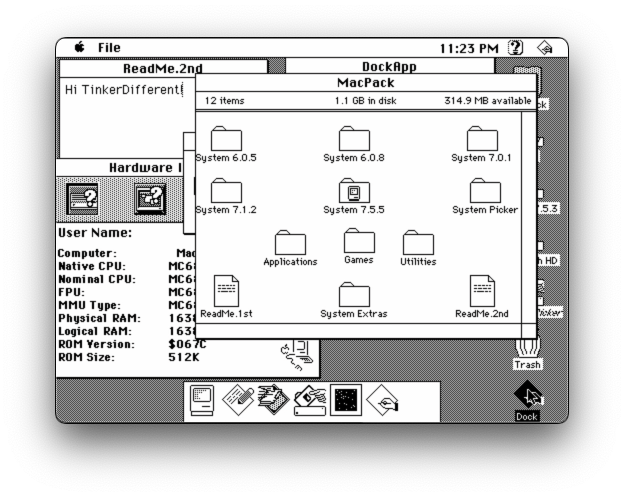 Github user, retrospectmike has coded a version of the macOS dock for System 7 Macintoshes. The dock made its debut in 2000 on the first release of Mac OS X, and is a place to store often used apps and currently running apps.
To use MacDock, simply launch the program. MacDock will be visible at the bottom of your screen. You will see your running applications on the list (limited to 7 applications).
Clicking on any of them switches you to the app.
On tinkerdifferent.com, the author revealed his inspiration – "Ok – I've been through the first 5 chapters of the "Macintosh C Programming Primer" diligently typing in all the sample programs along the way and tinkering with them. But to really practice I have to write my OWN program… now wtf do I try and make? After seeing fun reddit post on r/vintageApple where someone posted a mock up of what the Dock might look like in the old System software, I thought that'd be it."
Download MacDock on Github here