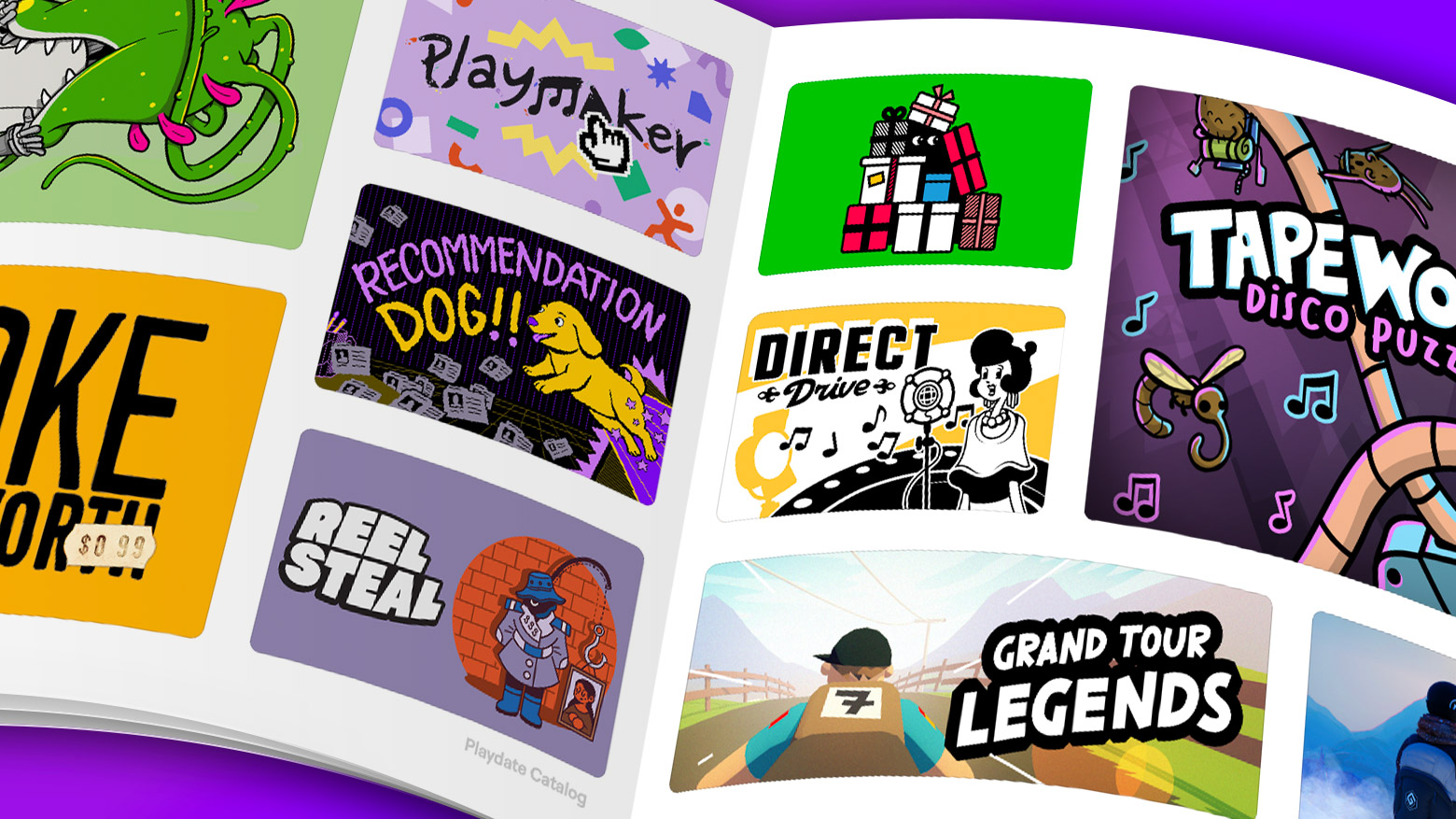 Yesterday, Panic announced a Playdate Update and gave news of amongst other things, an official game store for the yellow handheld device.
Reel Steal and Recommendation Dog are two new games available as part of Season 1 of games for every Playdate owner. Reel Steal is a heist game, where thieves are hired to reclaim loot and justice. Armed with a fishing pole (powered by the Playdate crank), you need to nab appropriated art from evil billionaires and leave your calling card. In Recommendation Dog, an action puzzle game, you play a dog working at a recruitment agency, and have to ensure jobs get filled by the best applicants.
For those still waiting on their Playdates, Panic thank you for your patience. They say they have shipped 25,000 units so far, and are on track to fulfill all remaining pre-orders in "early-ish" 2023.
Playdate Catalog​
The big news from the update is the launch of the Playdate Catalog – a curated store where you can get new games for the device. Previously you were limited to the games that came with Season 1, or you would have to sideload homebrew games, from for example itch.io, onto the system.
The Catalog is available on the device (once you have downloaded the latest system update) or via the web. As well as the previously mentioned Reel Steal and Recommendation Dog, other games available on Catalog include Snow-boarding hame, Carve Jr., crank-based rhythm game, Direct Drive, worm based puzzler, Tapeworm Disco Puzzle, and more.
Playdate Stereo Dock​
Initially mentioned when the Playdate launched, The Playdate Stereo Dock, was held back to concentrate on the Playdate launch. The device allows you to charge the Playdate and also acts as a bluetooth speaker, and pen-holder! They don't have a launch date or cost yet, but they just wanted to confirm it was still happening
Lastly, the cost of the Playdate will increase from $179 to $199, due to increased build costs. If you've already ordered a Playdate then you will not be affected, and you can still pre-order at the current $179 price until 7th April.
You can view all the updates in the video below.