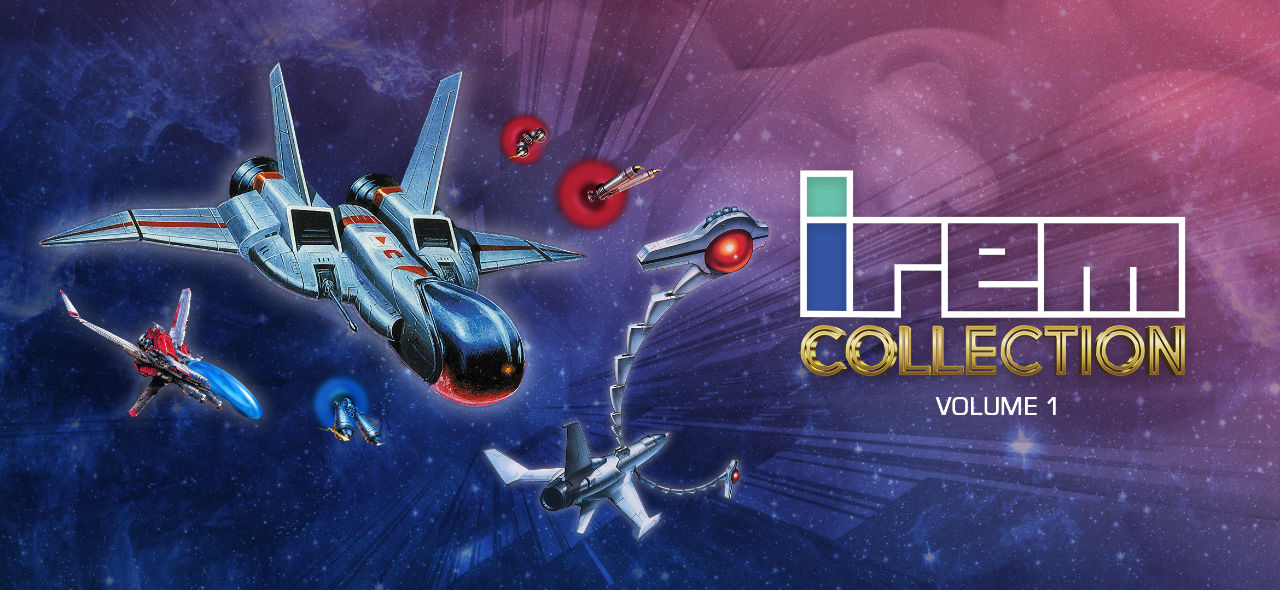 Irem's arcade games will be available on modern gaming platforms. Tozai Games and ININ are teaming up to release the
irem Collection
with several volumes worldwide, with Strictly Limited Games to release the special physical releases on Nintendo Switch and PlayStation 4 and PlayStation 5 for fans and collectors.
Some of the greatest and most requested action arcade games will be available to modern gaming platforms. With iconic action titles such as R-TYPE, Air Duel or Hammerin' Harry, irem shaped the games industry since the 1980's and was one of the leaders in the arcade era. Some of Irem's titles have never been brought to modern console platforms or remained Japan-exclusive. Most of them even have never seen a release on physical media up until now. So ININ, Tozai Games and irem are finally joining forces to bring them to modern console gamers. Tozai Games and ININ will be responsible for Japanese as well as worldwide digital releases on Nintendo Switch, Sony PlayStation and Microsoft Xbox.
VOLUME 1
The first volume of the irem Collection is an updated homage to the Japanese-exclusive 'Arcade Gears' series (released in the 1990s on Sega Saturn and Sony PlayStation) and comprises three legendary shoot 'em up games Image Fight, Image Fight II and X-Multiply.
Image Fight first appeared in 1988 as a vertical scrolling Shoot 'em Up. It became one of the most successful table arcade games at that time in Japan and is still being regarded by many fans as one of the best shmups ever made. In addition to this arcade version, the upcoming volume will also include the PC Engine/TurboGrafx version as well as the NES version from 1990. The game is set in the year 20XX, the moon collapses after an explosion caused by aliens which proceed their offensive against mankind. To settle the situation, the player must go through an eponymous training process called "Image Fight", before they are allowed to join the combat to fend off the invaders and earn everlasting glory.
Image Fight II was released in Japan in 1992, after the success of the first part. Unfortunately, the game never made it to the west (except for a Wii Virtual Console release, that is). It is set in the year 2051, the alien forces try once again to exterminate humanity. The player must take over the role of pilot Sho, the main character in the story, switching to a new generation of ships. The story is really outstanding in this game, the introduction of visual scenes reminiscent of animes especially intended for the PC-Engine SUPER CD-ROM version strengthen the story and add depth and a second dimension to this game, shaping Sho as a real hero in this unequaled approach to building a SHMUP storyline.
X-Multiply is a side-scrolling shooter originally released in 1989 for arcade (M72). The combination of science fiction and biological elements makes X-Multiply extraordinary even though it flew under the radar of many gamers: The player is controlling a miniaturized ship getting 'injected' in an evidently humanoid body and is using tentacles attached to his ship to fight alien parasites killing humans in detailed as sinister designed stages located inside that corpse.
You can pre-order the physical editions at Strictly Limited Games