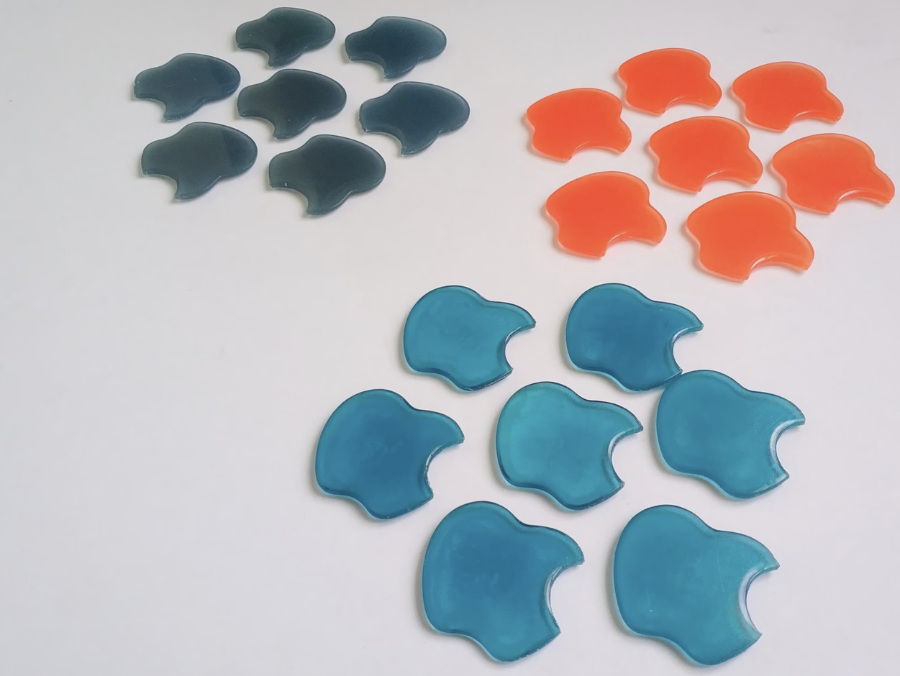 If the coloured Apple logo on your Clamshell iBook
Mac
has gone astray, then fear no more. Etsy-seller, kemze has recreated handmade replacement apples and leaves from resin.
Kemze says: "The logos are casted in resin. Due to the handmade nature, I cannot guarantee a perfect end product. There may be traces of bubbles, scratches or color/thickness variations (refer to close-up picture for details). However, I make sure to inspect and compare them to the original parts to be as similar in color and shape as possible. All logos are acceptably shaped and will sit comfortably on the iBook G3 Clamshell lid."
You can find out more on the Etsy page here.