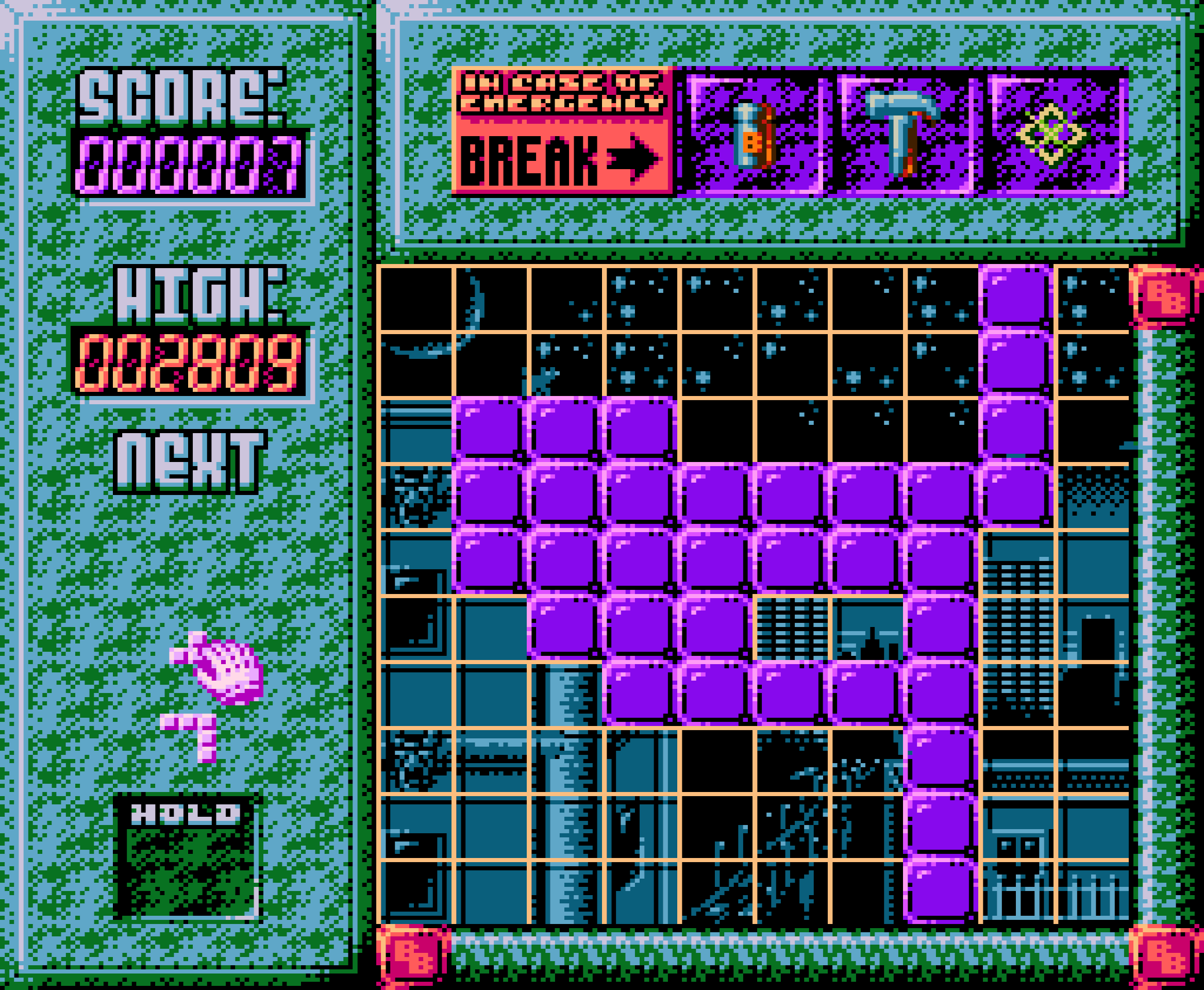 The NES has a new block-based puzzle game, Blazing Blocks, by Antoine Fantys of FG Software.
Antoine says "I've been recently seeing people playing a very specific puzzle game on their phone on the train, the kind where you make lines by placing blocks on a grid. Upon seeing this, I thought it was a perfect fit for the NES – It could easily pass for a puzzle game made during that era… If it had some nice presentation and less annoying ads between sessions."
The game is played on a 10 x 10 grid, and you are given a trio of tetris-style shapes to place in the grid. When the blocks form a line, horizontally or vertically then the line disappears. If you've played Megacat's Romeow and Juliecat on the Evercade or Megadrive then you'll be familiar with this type of game.
You can download the game on itchio here.