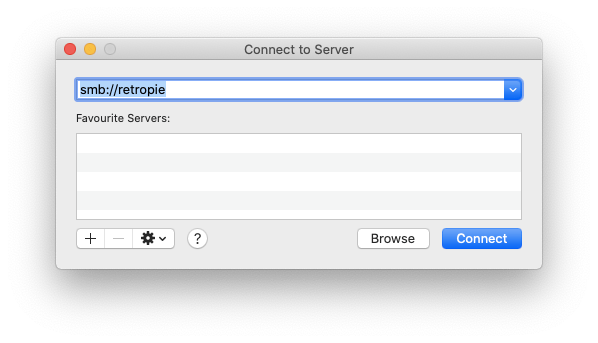 SAMBA allows you to share files with different computers over a network. Setting this up will make it easier to add games to your RetroPie system or adjust other settings.
This step is optional – there are other methods of adding games, and if you are unlikely to do much customisation, you can skip this step if you want, or come back to it later.
In the Finder, go to menu Go > Connect to Server... or press ? + K
In the box that comes up, type smb://retropie and then press the Connect button.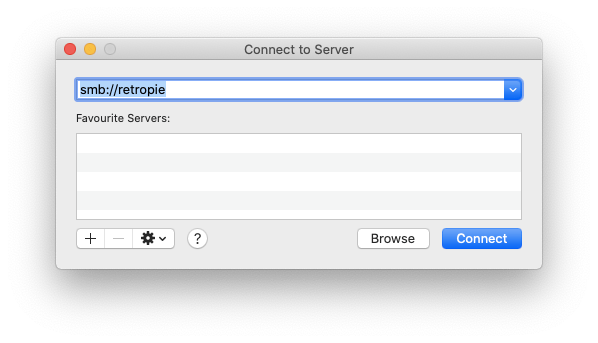 Connect As: Guest, and then press Connect.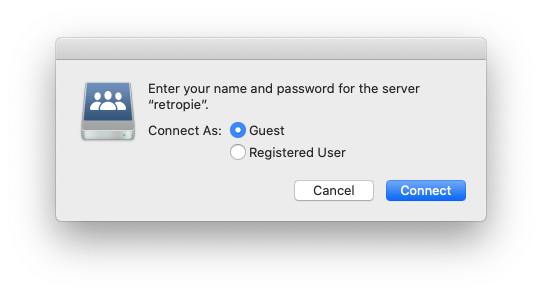 roms