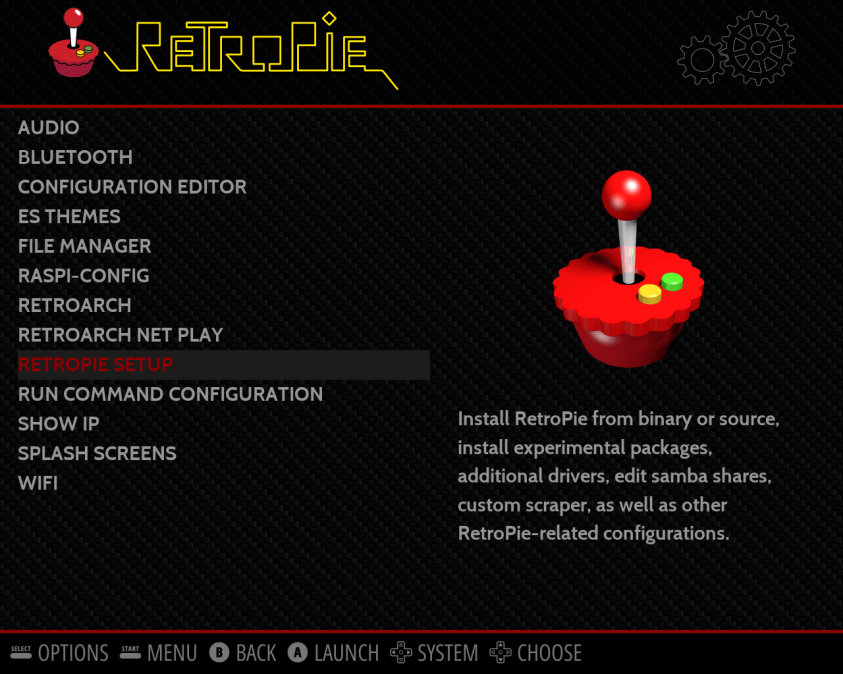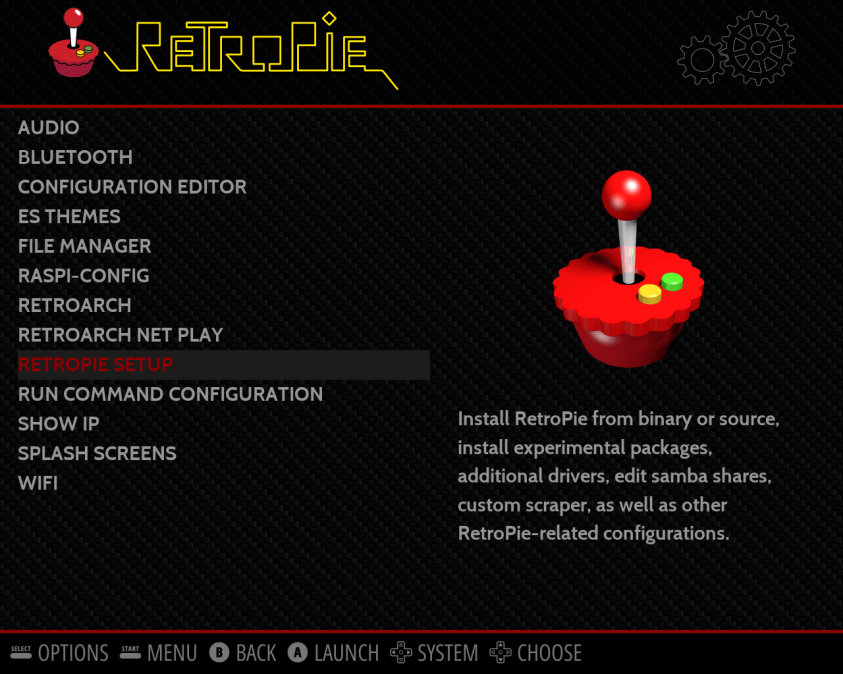 We are very pleased to announce RetroPie 4.6 with beta support for the Raspberry Pi 4.
It's been some time since we last updated our pre-built images. However development has been ongoing in the background, and a lot of changes have been made since the last release. Note that we update RetroPie constantly, and you can update your system at any time. We wanted to wait until we were happy with the Raspberry Pi 4 support before putting out some new images though, but RetroPie has been working on the Raspberry Pi 4 for some time for those wanting to manually install or try a weekly development image.
Hightlights of what's New in RetroPi version 4.6​
Support for Raspberry Pi 4
Retropie images are now based on Raspian Buster, Stretch is no longer supported by Raspberry Pi (Trading) Ltd
RetroArch updated to v.1.8.5, which includes support for a new notification system, support for real CD-ROM games amongst other things
EmulationStation updated to v2.91. Includes fixes to the scraper, improvements to grid view, theming improvements.
Added: lr-neocd (Neo Geo CD emulator), redream (Dreamcast emulator), Port of VVVVVV
Updated emulators​
amiberry – updated to 3.1.3 including ipf support.
stella – updated to 6.0.1.
SDL updated to 2.0.10 with rpi4/kms fixes.
solarus – lots of updates to modernise the port.
eduke32 – major overhaul including adding package for IonFury.
zesarux – updated to v8.0.
cgenius – updated to v2.3.6.
drastic – update to 2.5.0.4 with RPI4 compatibility.
scummvm – updated to v2.1.1.
atari800 – updated to v4.2.0 (lr-atari800 config has been moved to lr-atari800.cfg to avoid conflicting)
lr-mupen64plus / lr-mupen64plus-next – enable GLES3 support on rpi4.
lr-opera – renamed from lr-4do.
You can download the latest version at https://retropie.org.uk/