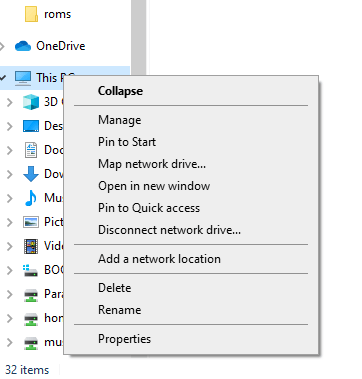 SAMBA allows you to share files with different computers over a network. Setting this up will make it easier to add games to your RetroPie system or adjust other settings.
This step is optional – there are other methods of adding games, and if you are unlikely to do much customisation, you can skip this step if you want, or come back to it later.
Connecting Via Samba Share with Windows 10​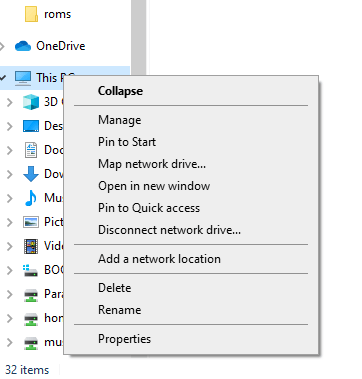 This PC in the side bar, and choose the Add a network location menu option. The Add Network Location Wizard will then appear. Just click Next.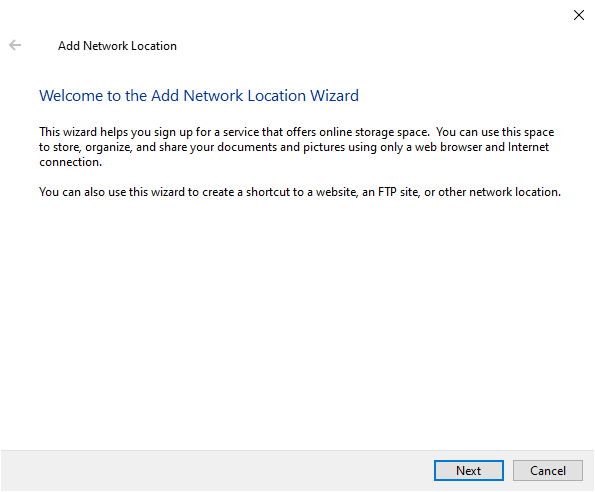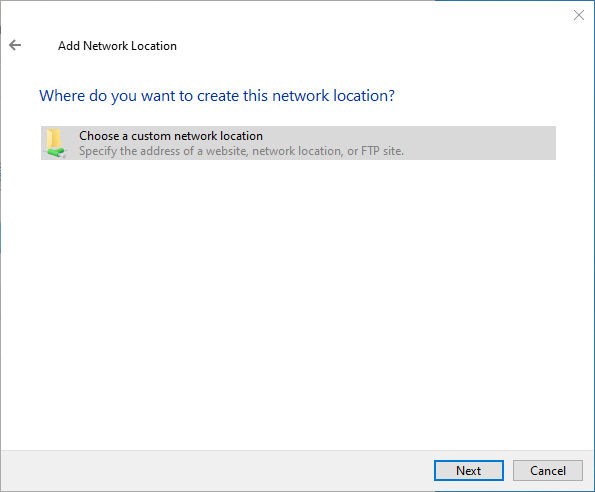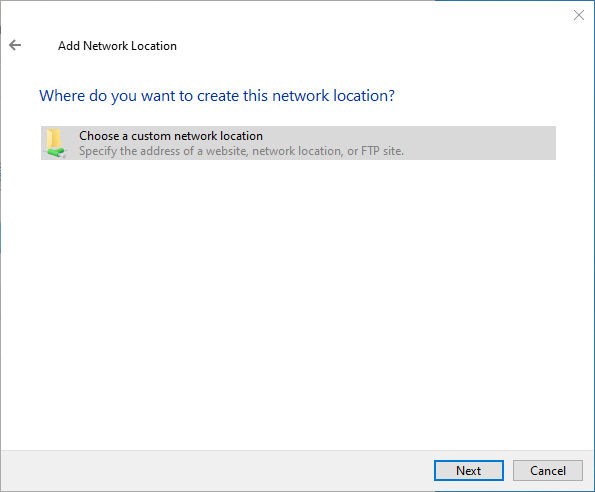 Choose a custom network location and click Next.

You then need to specify the address of your network – you're gonna need the IP address of your Raspberry Pi. In the address box type:

\123.123.123.12roms

But instead of 123.123.132.12 you need to type in the IP address you noted earlier. If you want access configs or splashscreens as well as roms you can set them up in the same way.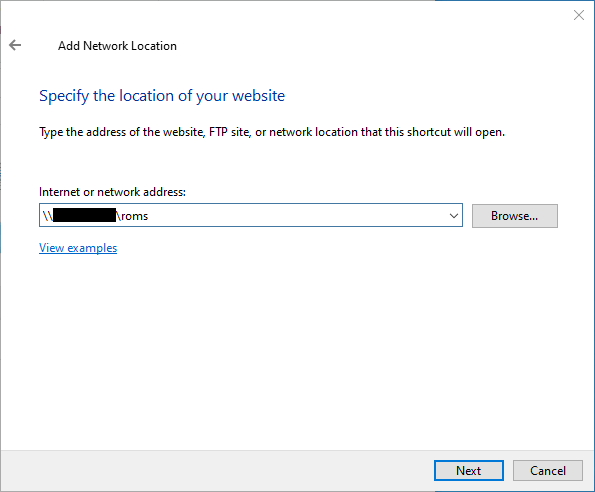 RetroPie-roms but you do whatever you like.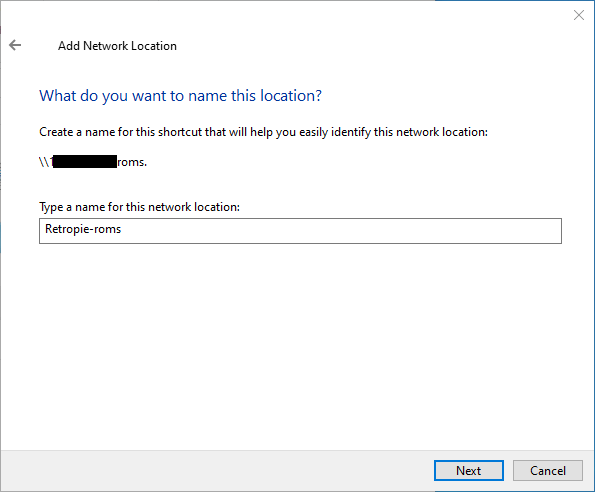 Finish on the last screen, provided you don't untick 'Open this network location when I click Finish', then you'll see your RetroPie ROMS folder.