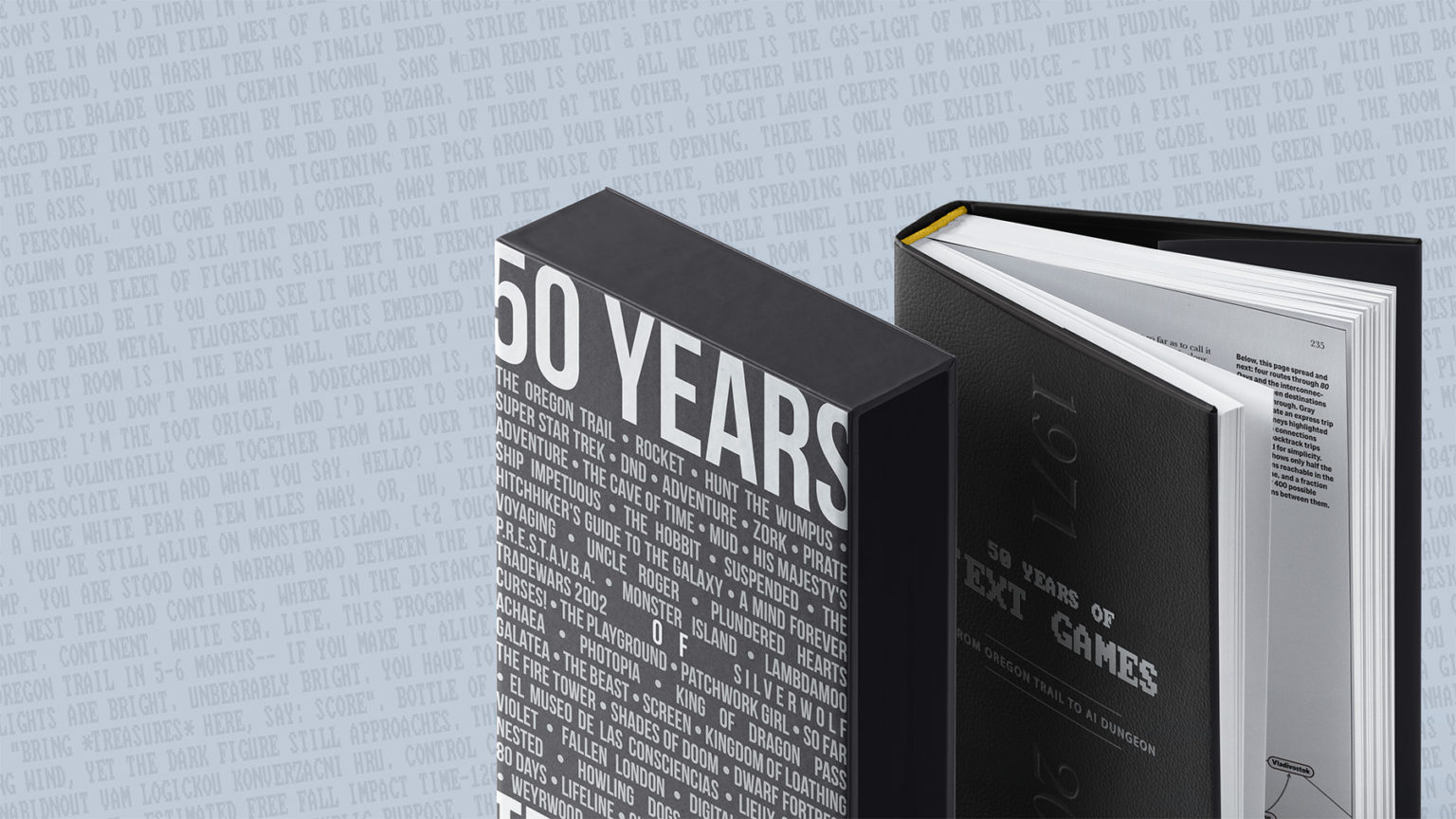 50 Years of Text Games is a new book exploring the history of the oldest video game medium – text. The book, by Aaron A. Reed, is
currently being crowdfunded on Kickstarter
, and has smashed through it's initial goal. As well as the obvious classics such as Adventure and Zork – the book also features recent games such as the iOs game, Lifeline and the web browser game,
Universal Paperclips
In the book you'll find fifty in-depth chapters, covering fifty games: one released in each year from 1971—when a Minnesota teacher wheeled a teletype into his class to debut a game called The Oregon Trail—to 2020 and the latest in A.I. storytellers. Revised and enhanced from the acclaimed blog series, each featured game gets a rich, deep-dive analysis into how it works, what it's about, why it's special, and its lasting legacy.​
​
​
The fifty games you'll discover include famous classics, overlooked gems, and forgotten genres: everything from epic MUDs to generative text engines, and games running on hardware from teletypes to smart watches. It's the story of interactive fiction, made accessible to outsiders and insiders alike.​
Aaron A. Reed has been creating and researching interactive stories for twenty years, focusing on understanding the many ways authors and players can tell stories together. His award-winning digital games include "Blue Lacuna," "Hollywood Visionary," and the IndieCade winner "The Ice-Bound Concordance." His books include "Creating Interactive Fiction With Inform 7" and "Adventure Games: Playing the Outsider." Aaron holds a PhD in interactive storytelling, and is currently based in California freelancing as a character and narrative consultant for games.