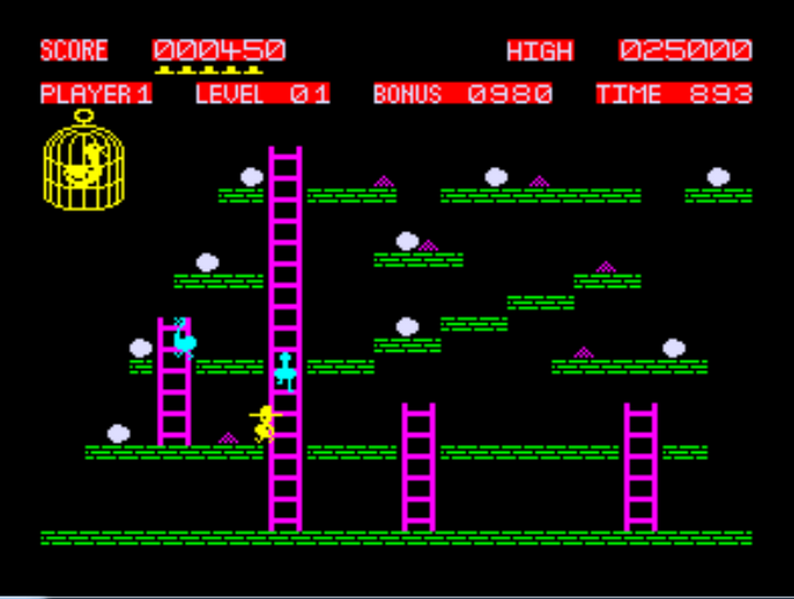 Arlasoft have created a version of the 1983 8-bit classic,
Chuckie Egg
, in Z80 assembly to run on Ponpoko arcade hardware.
Arlasoft say: "It's the port possibly only one person wanted, the home computer classic from 1983, complete with its trademark janky physics and platforming action, now playable on arcade hardware via an emulator such as MAME, FPGA core or if in the unlikely event you own a Ponpoko board, a real arcade cabinet!"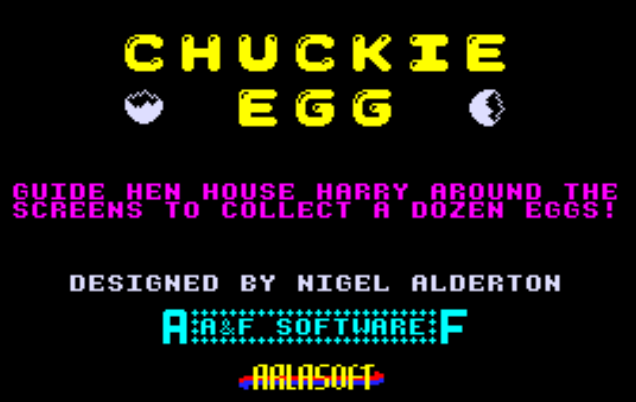 Chuckie Egg was originally created by Nigel Alderton in 1983 for the ZX Spectrum and made its way to most 8-bit platforms of the day including the Dragon and Tatung Einstein. The player controls a character named Hen-House Harry, who must collect a dozen eggs from each level before the time runs out. The game takes place across eight levels, each of which features a different layout and a different set of obstacles. The levels become progressively more difficult, with faster-moving enemies and more complex layouts.
You can download the game on Itch.io here and should you wish, the source code on Github here.