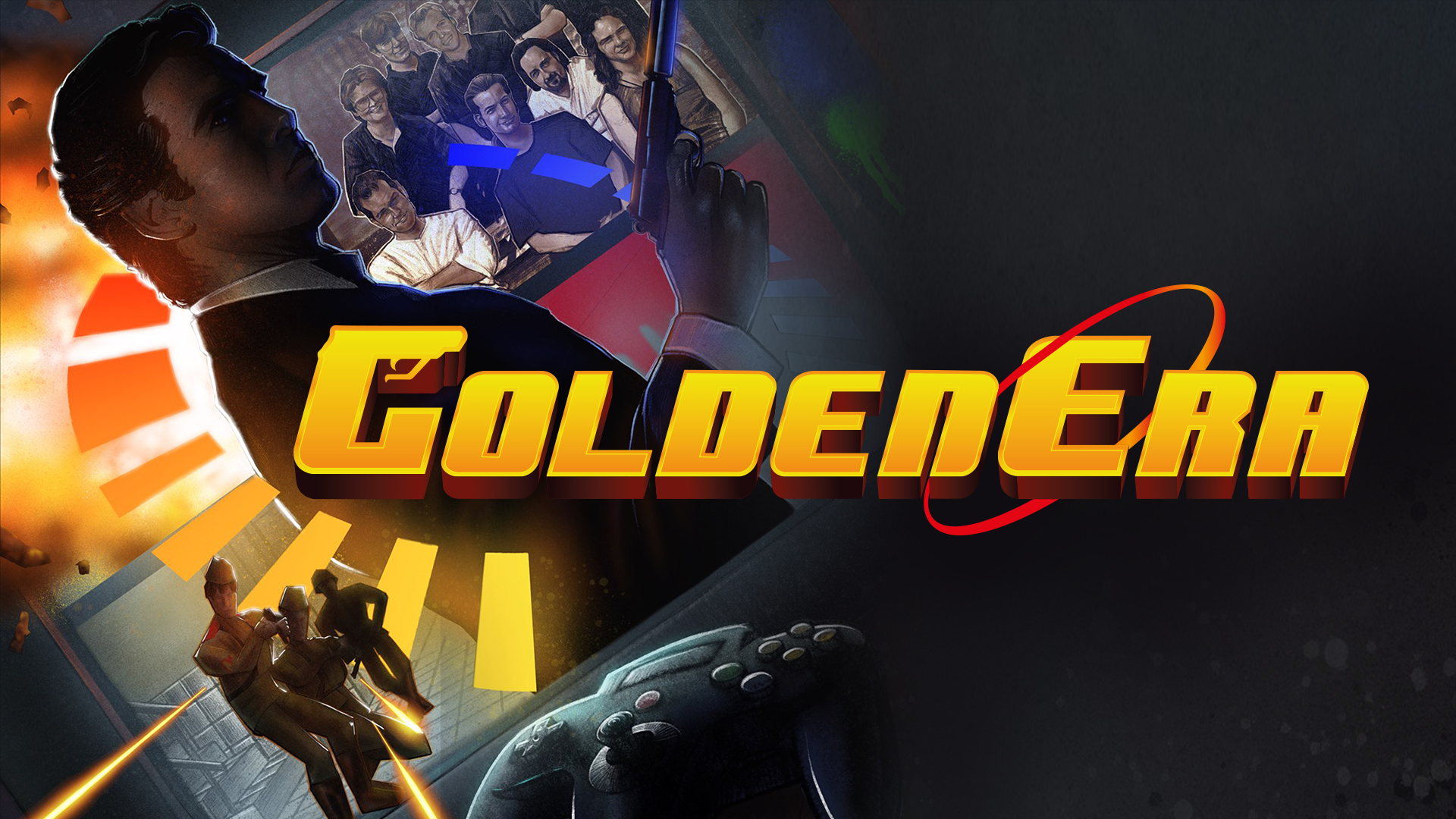 Drew Roller's documentary tells the untold story of one of gaming's most important, celebrated titles –
GoldenEye 007
.
The feature-length documentary focuses on the untold story of the creation of iconic first-person shooter GoldenEye 007, and its remarkable legacy. Viewers will learn how a young and inexperienced team at UK development studio Rare were handed the James Bond licence, before making a game that would change the medium forever when it was released on Nintendo's N64 console in 1997.
25 years after that launch, director Drew Roller has been given unrivalled access to numerous members of the original GoldenEye 007 team, as well as press and authors that covered the game or saw their careers shaped by its impact, and players whose lives it changed.
"GoldenEye 007 wasn't just an obsession for me in the late 1990s; it inspired my career, and continues to influence me to this day," says Roller, "And it didn't just influence who I am – through speaking to so many game industry experts, it's clear it informed a lot of other careers. And perhaps moreso, the game went on to shape titles that have become phenomena of popular culture, such as Call of Duty and Halo.
Equally, GoldenEye 007 introduced design conventions now standard in countless successful titles. When you play a game today, there's almost certainly some GoldenEye 007 DNA in there. That's what makes this story so important to tell."
Ultimately, GoldenEra tells the tale of how creative freedom, raw talent and the world of James Bond were brought together by developer Rare – just at the time when new gaming tech allowed the developers to realise a vision that changed gaming forever. The film is deeply authentic, human and enthusiastic – and captures a moment in late '90s popular culture as important as BritPop and New Labour! As many in the game industry will tell you, video games have had two eras: 'before GoldenEye, and after GoldenEye'. And today, long after GoldenEye, Rare's creation remains supported by an active player community who host tournaments and even update the game with modern features. A sign that 25 years after release, GoldenEye 007 is as relevant as ever.
GoldenEra will be available on Altitude.Film and other digital platforms in the UK and Ireland From June 27th.