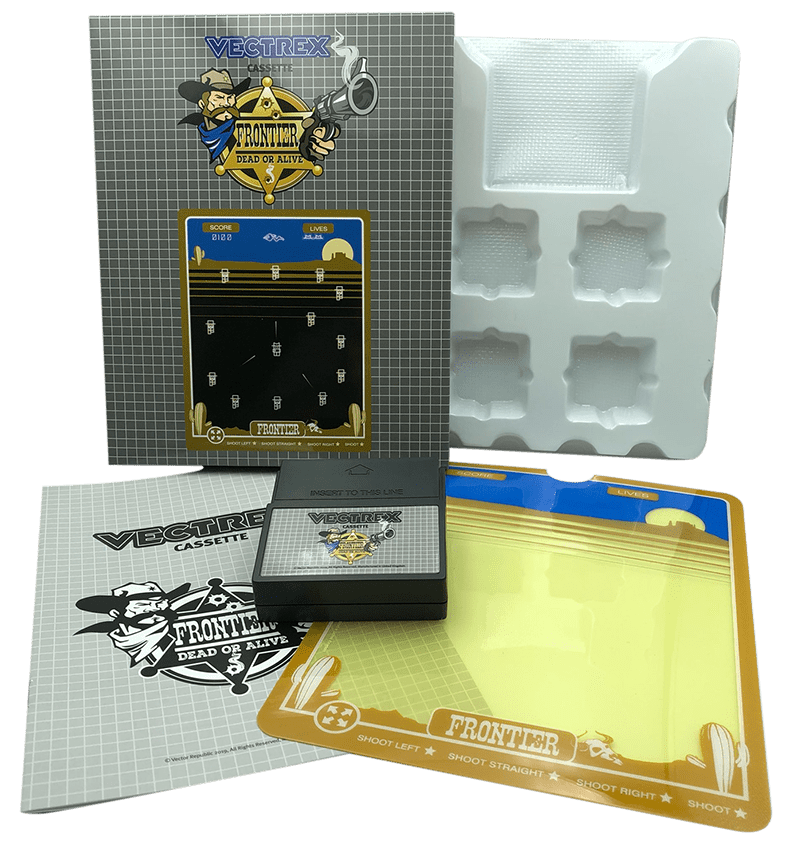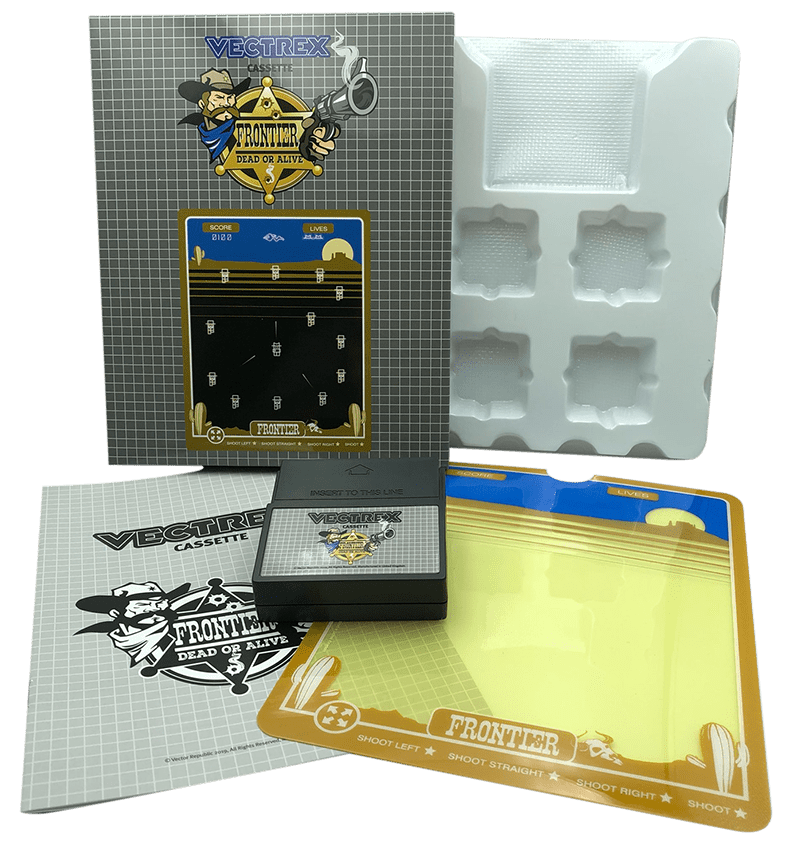 Take control of the gunslinging Sheriff as you try to save the townsfolk from the invading Bandidos in this exciting game of Wild West action. There are 12 townspeople to rescue in increasingly difficult stages. Watch out for bullets and exploding TNT and be sure to keep the Townsfolk safe until you wipe out the last Bandido.
The game's description
It wouldn't be a proper Vectrex games without the overlay, and Frontier is no exception. The package also includes an eight page manual, reproduction plastic inner tray, as well as obviously the cartridge.
You also have the chance to choose whether you would like the packaging to represent the MB, GCE or Bandai Vectrexes.
Frontier – Dead or Alive is available for £37, plus shipping from the Vector Republic website.