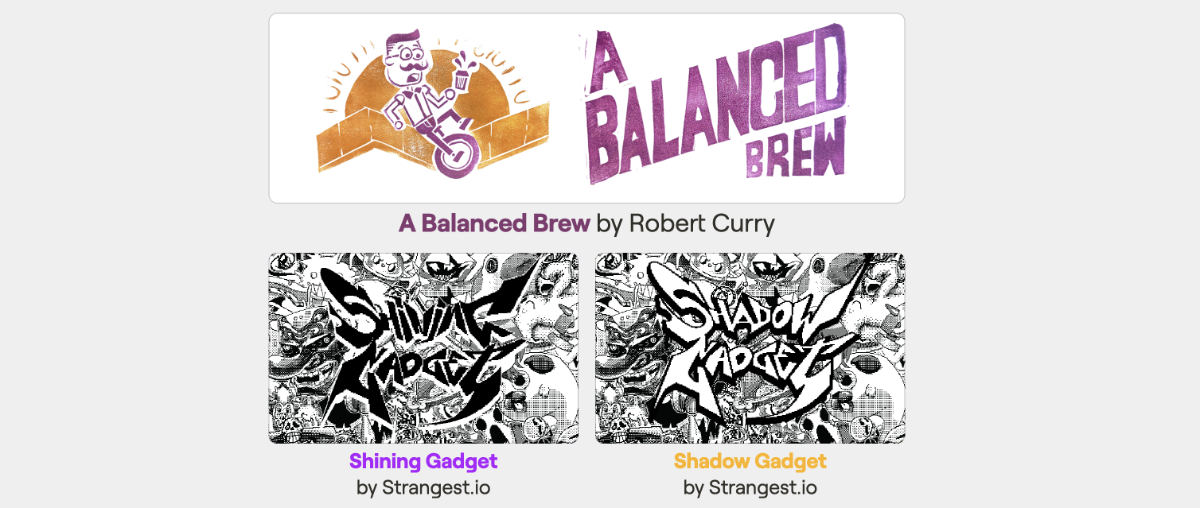 Playdate have updated their game catalog twice since
they launched it in March
. The new games added are:
Shadow Gadget and Shining Gadget​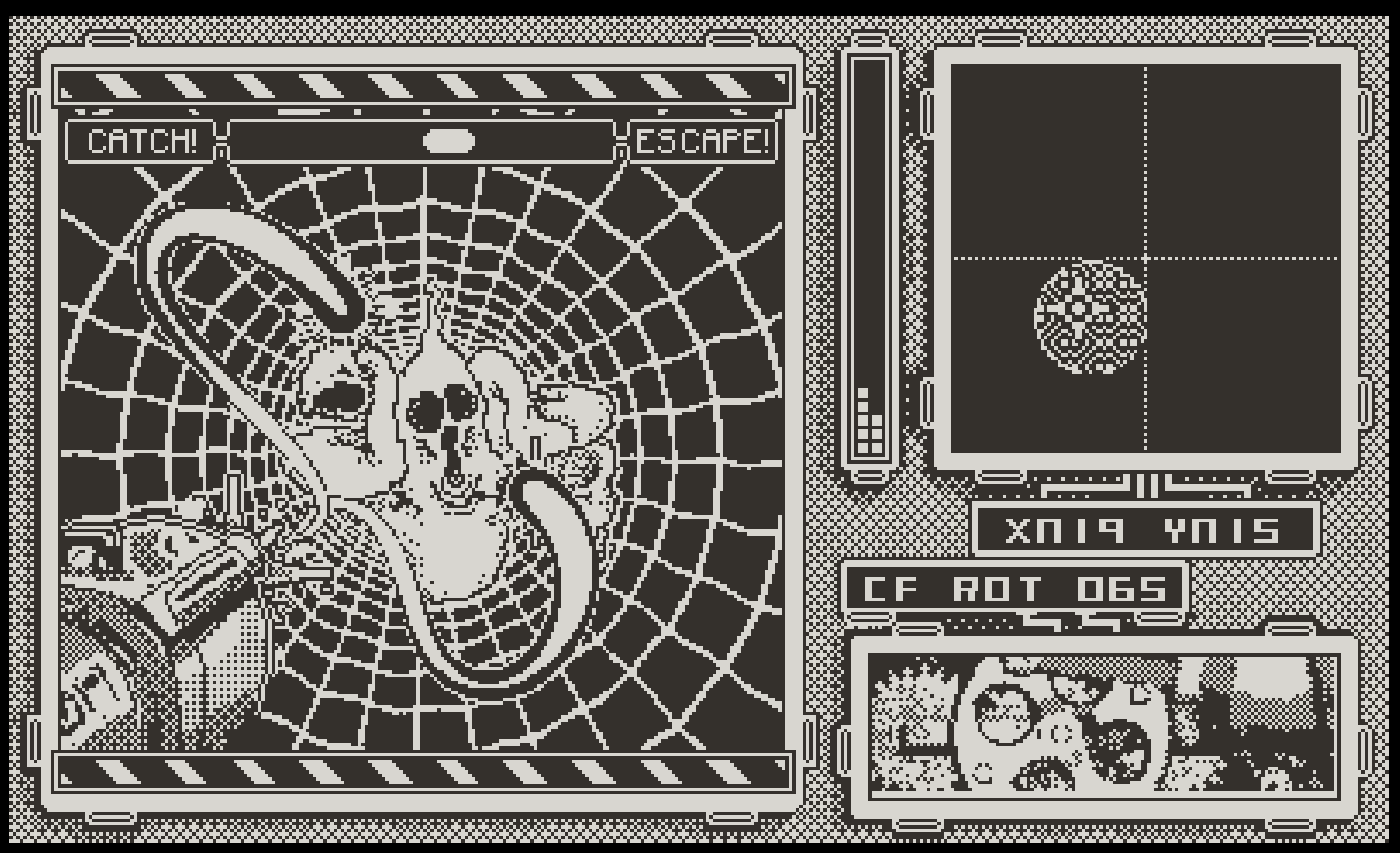 Shadow Gadget and Shining Gadget are passive creature collecting idle game that transforms your Playdate into an online-enabled specter catcher! Take aim at ghosts and suck them into your Playdate using the built-in crank! Keep your tractor beam on target to weaken the ghost and crank for maximum pull! Your precision and reflexes will be put to the ultimate test as you collect ancient and powerful spirits!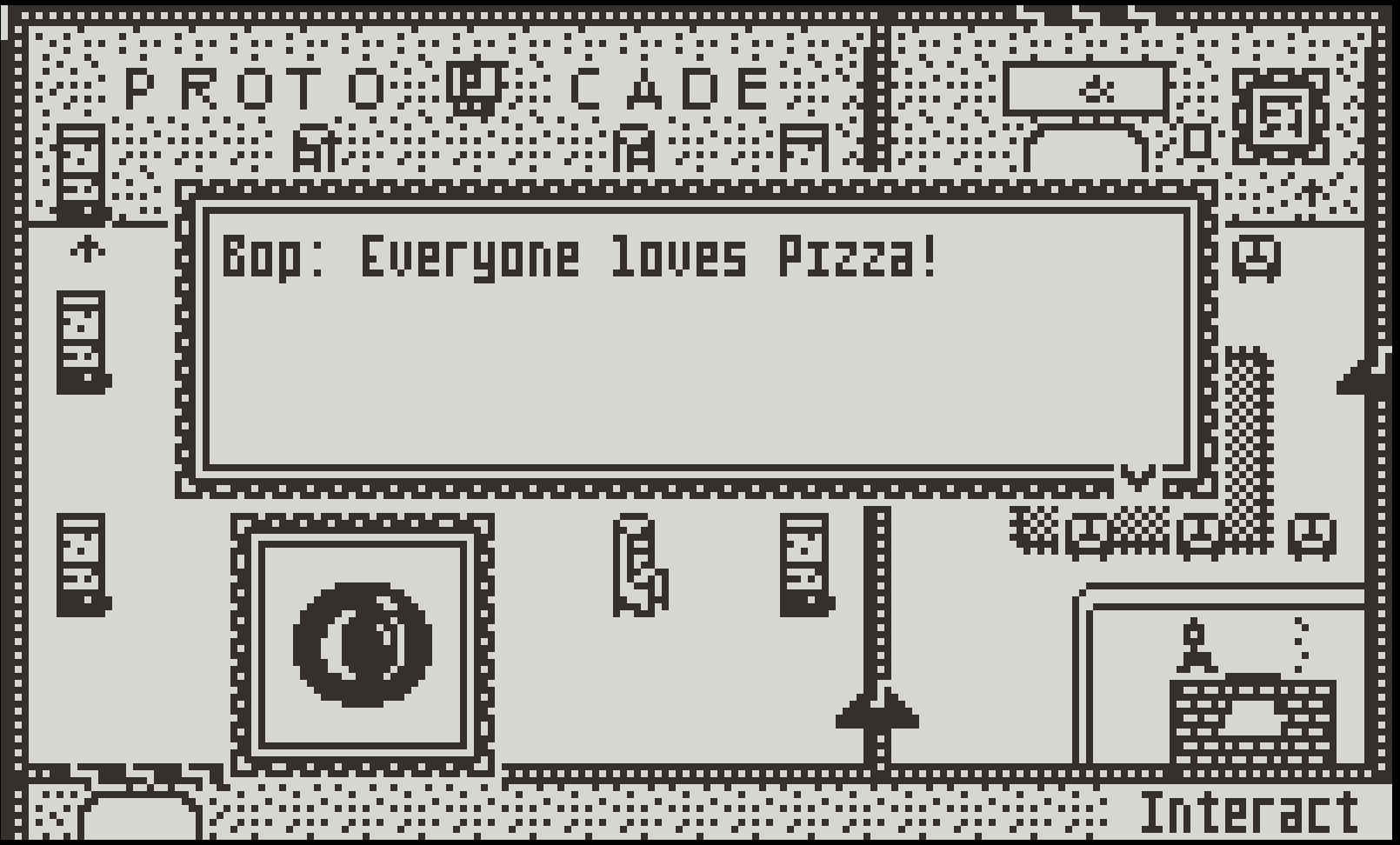 ART&.. More​
ART&.. More is a 1-bit ART gallery for Playdate Catalog with Collecting and Arcade gameplay.
Your character, Bop, is a little floating eyeball enjoying the new exhibits. As Bop, you will wander through the gallery, talk to patrons, visit the giftshop and explore the grounds!
ART&.. More is a follow-up to ART7 and ART-O-Ween and is a Full Rebuild of the ART Gallery environment with all-new Exhibits from fantastic Playdate developers as well as Arcade games.. and other secrets to uncover!
Core Fault​
Control a remote operated mining droid to mine the planet's most valuable resource: Cores. But, beware – the inhabitants don't take too lightly to their home being excavated. Use crank operated movement to weave around enemies, collect Cores, and dig deeper into the fault.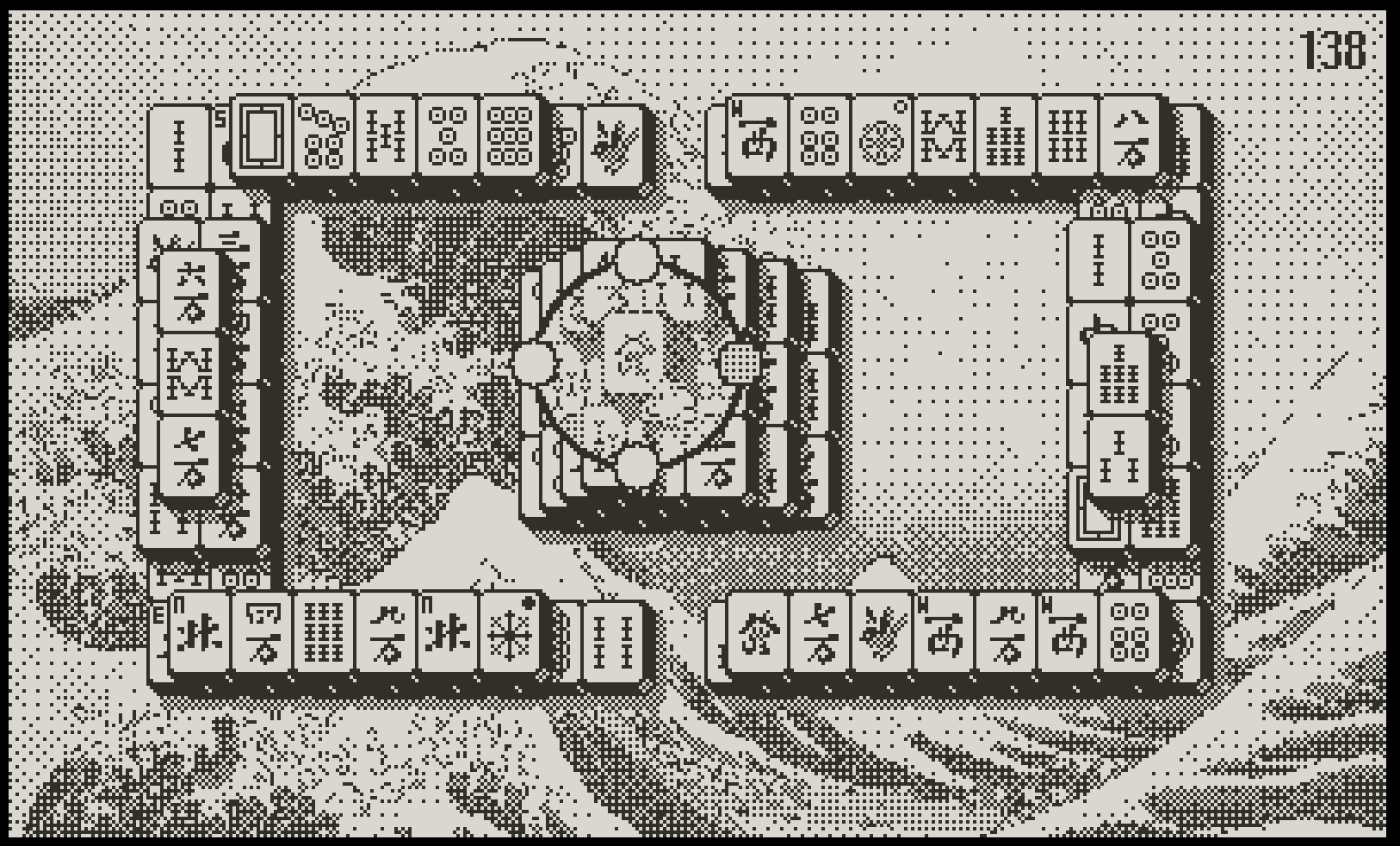 Sparrow Solitaire​
Sparrow Solitaire takes the classic tile-matching puzzle game mahjong solitaire, and reimagines it from the ground-up for Playdate. With simple rules and plenty of customizable options, the game is accessible to both new players and veterans of the genre.
Choose from hundreds of layouts, including classics from the original Shanghai to designs referencing other Playdate games. Can't decide? Play the Daily Layout and share your scores via QR code!
Gravity Express​
In Gravity Express, you battle gravity while transporting cargo through abandoned mines.
Clients will demand speedy delivery, fuel economy, and won't be paying for your funeral. You better find your way fast while avoiding the rocky walls, magnets and cannons that spell your doom.
Life's Too Short​
In Life's Too Short, you take on the role of a celestial problem-solver as you're tasked with repairing a rift between two vampires who have dramatically fallen out and confined themselves to their respective coffins…
You'll need to explore the mansion, meet various spooky characters and solve simple puzzles in order to put the mansion back together and mend the rift in the vampires' relationship!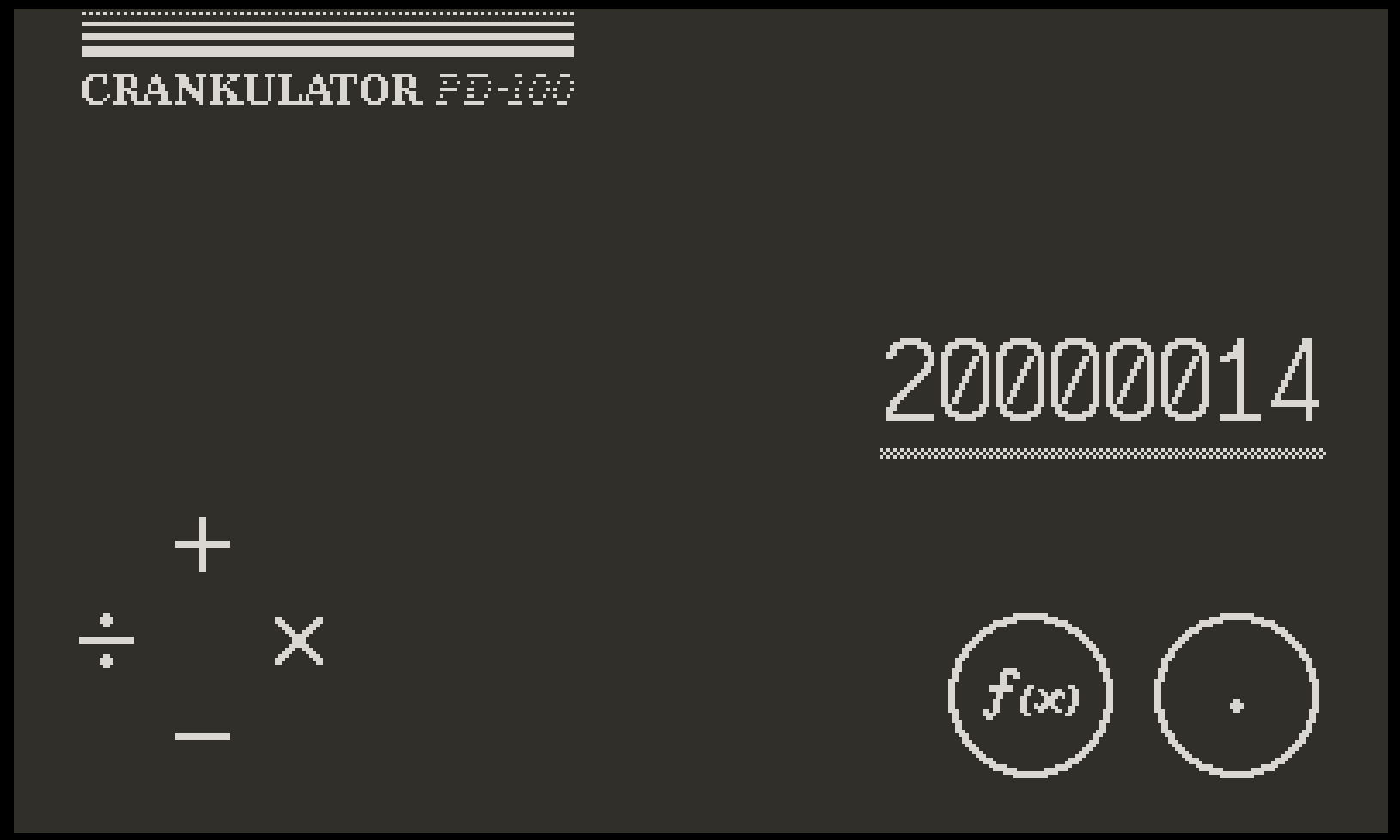 Crankulator​
The crank operated digital talking calculator for Playdate.
Crank-in numbers and fractions with precision using the Playdate's 360º crank. Quickly access common math operators with the Playdate's directional pad or advanced functions through the function menu. Use memory functions to store and recall results later in your work. And finally, have Crankulator speak (yes, speak!) your calculations back to you.
Be it advanced calculations at work or school to calculating the tip at lunch, let Crankulator be your mathemagical companion on Playdate.
A Balanced Brew​
It's Saturday morning, 10:30am, and you haven't had your coffee yet. Your need for caffeine is undeniable, there's not a bean in the house, and you really, really hate walking. That coffee cart can't be too far away, right?
Your eyes find your trusty unicycle across the room. Let's do this.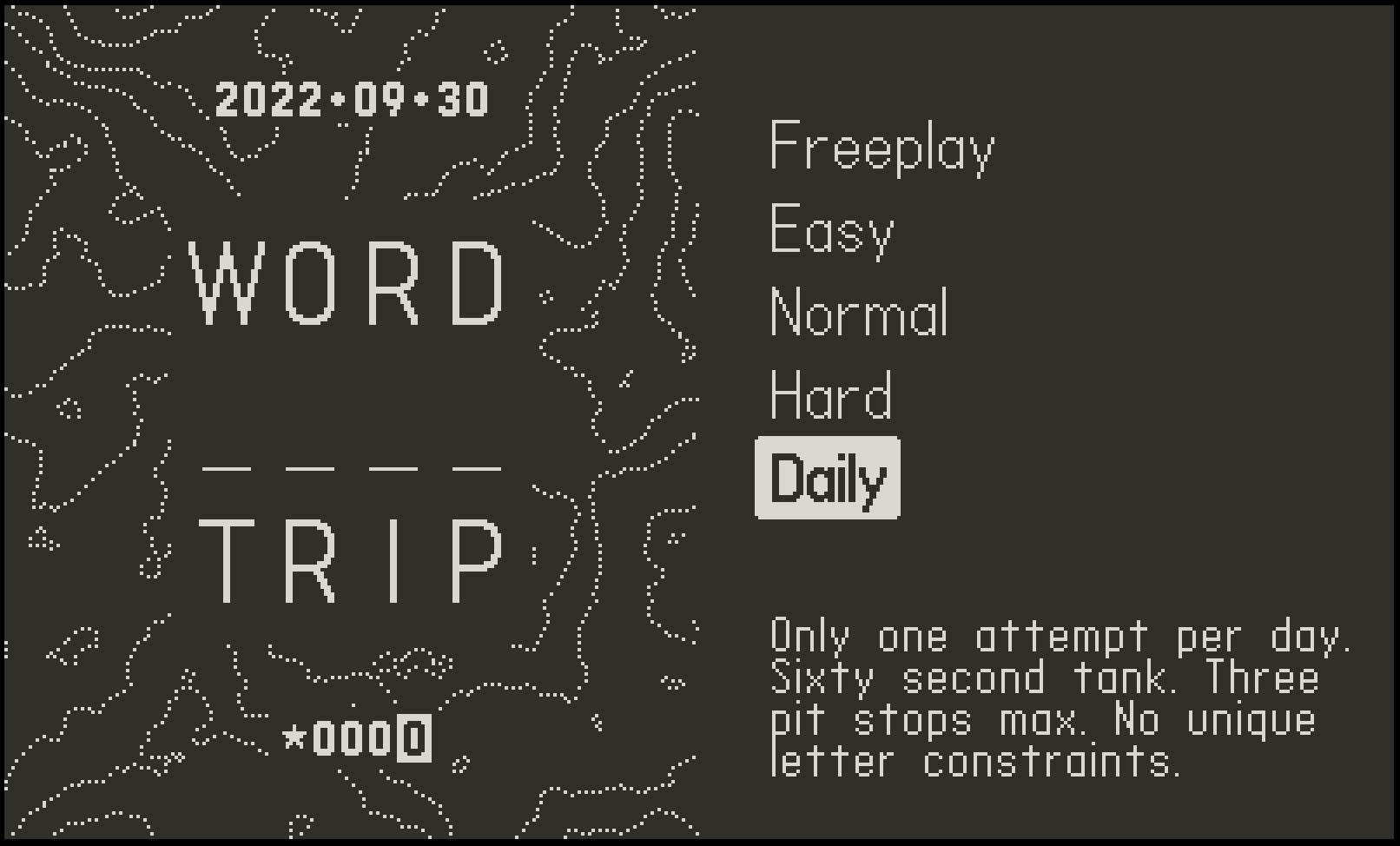 Word Trip​
Word Trip is a light-action word-building game with three levels of difficulty, daily challenges, and a stress-free free play mode. Includes online leaderboards! The goal of the game is to get from the top word to the bottom one by making new four letter words.
Skwish​
Tidy blocks and solve brainteasers in this satisfying puzzle game! 45 levels with approximately two hours of puzzling gameplay, Crank to undo! Make a bad move? Pull out the crank and rewind time! Challenge mode: Match or beat the par score to get a ⭐️!
You can find all of these in the Playdate catalog on the device or on the Playdate website.