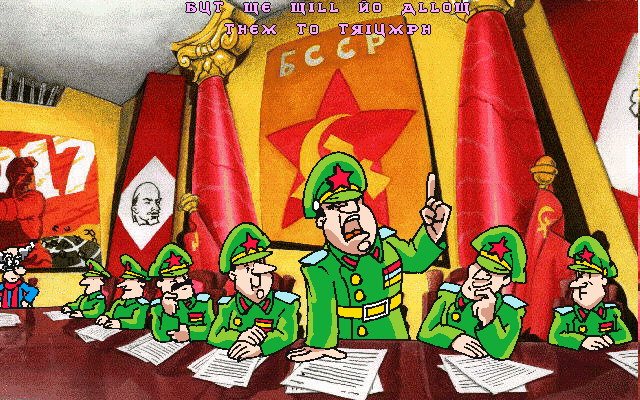 The Big Red Adventure by Italian sofware house Dynabyte has been released as freeware.
Released in 1995, the game was a sequel to Nippon Safes Inc. The player takes on the role of three different characters, Doug Nuts, Dino Fagioli and Donna Fatale, who accidentally become embroiled in a plot to restore communism. The game was originally available for MS-DOS and later released for the Amiga.
The freeware release has been agreed – via e-mail with Damiano Gerli – with creators Bruno Boz, Paolo Costabel and Marco Caprelli.
The Big Red Adventure is availabe to download at Archive.org