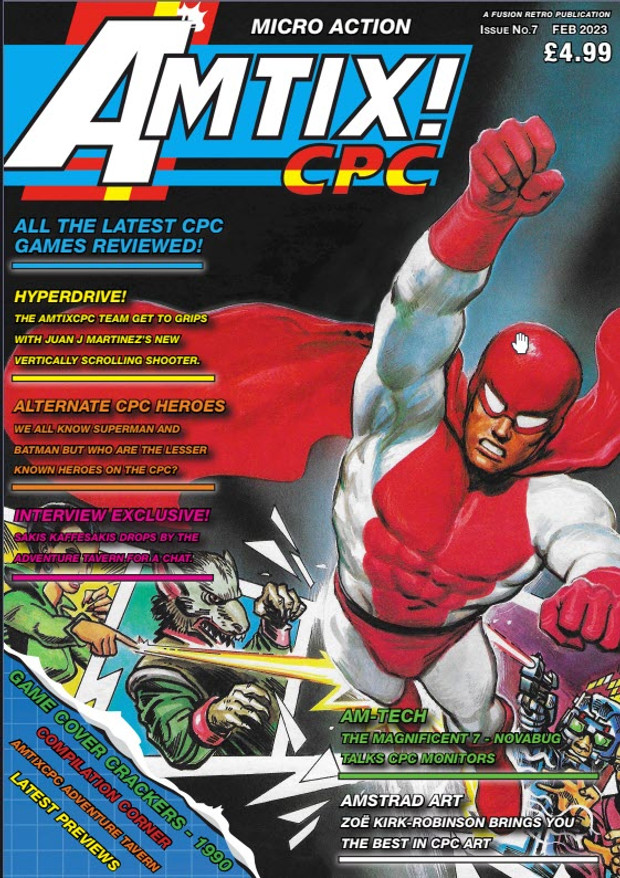 The latest issue of Amstrad mag, Amtix, is available now. The new issues features reviews of Juan J Martinez' shoot-em-up Hyperdrive, as well as Tenebra, Darkula
64, Missile Command for the GX, Guntus, Panda Raid II and Ramiro IV.
The issue also features an interview with Sakis Kaffesakis, who had made several CPC text adventures over the last few years, including Budrumi, Art War and Battle of Leningrad.
You can find out more about the latest issue at Fusion Retro.