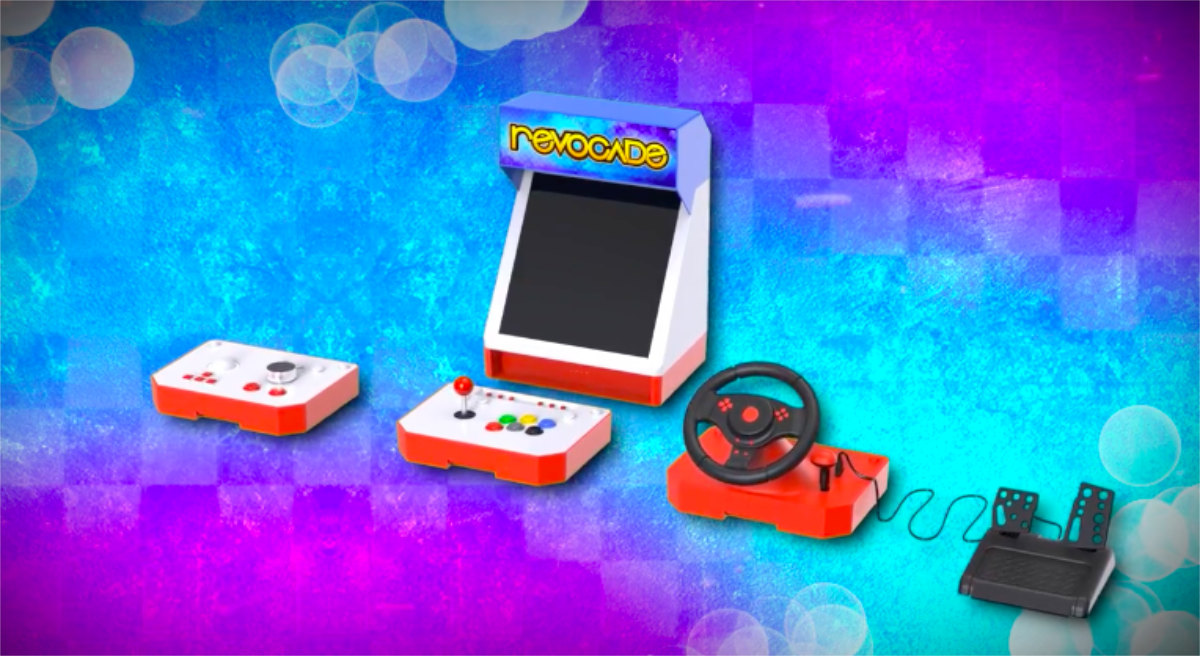 Revocade is a Raspberry Pi based tabletop arcade machine being made by Retro Dim Sim with interchangeable control decks. Instead of having separate machines with joysticks, driving wheels and trackballs – the Revocade does it all.
The machine is made with plastic injection molding and the Raspberry Pi main board is also pre-installed so there is no assembly required. The screen is 1:1 square, which makes it suitable for horizontal and vertical (tate) games.
With interchangeable control decks, you only need one main unit, and you can choose which control deck to go with. Some games are best played with their own input methods, such as racing wheels, trackballs, spinners, etc. The main unit is connected to the control decks via four spring loaded touch points. This will make connecting the control decks smooth and less prone to break.
​
Arcade Stick​
"This arcade stick is great for action (especially fighting) games. It features a high quality joystick and push buttons to ensure tournament-grade performance with superior response time. The panel is spaced in the exact same layout as a Japanese arcade, ensuring an authentic experience while you play."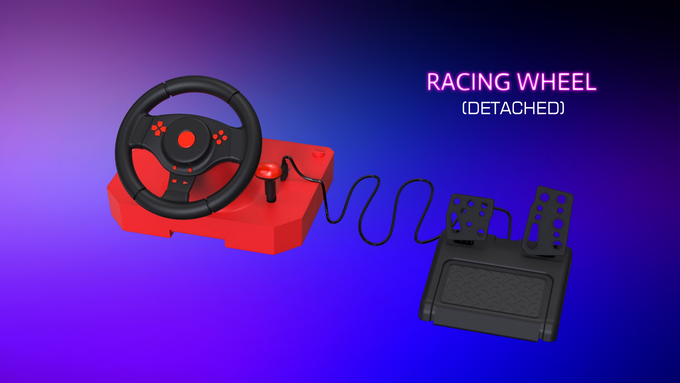 ​
Racing Wheel with Foot Pedal​
"Enhance your gaming performance and take your racing gaming to the next level with our racing wheel and anti-slip pedals. Dual-motor vibration feedback provides realistic gaming experience. 9 inch(23cm) in diameter, with an ergonomic design perfectly adapted for all racing games. It also has all the gamepad controls and buttons needed for your racing games."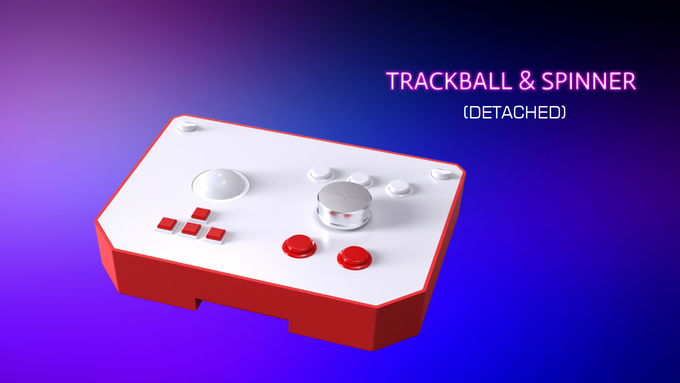 ​
Trackball & Spinner Combo​
"The trackball and spinner combo takes you back to the past. Now you can play Arkanoid, Centipede, Tempest and other classic arcade games with their original input method for a better experience."
Each of the control decks can be removed from the arcade and used as a USB controller for modern systems. If the system is successful, the company have plans to possible make two-player arcade sticks, analog flight sticks, keyboards and light guns if demand is there.
Specifications​
Dimensions: 14″ W x 20″ H x 17.8″ D
Weight: about 30 lbs (for the starter edition)
Screen: 17″ diagonally (view area), IPS display, with full viewing angle
Resolution: 1024 * 1024, 1 : 1 aspect ratio (view area)
SOC: Raspberry Pi 4B (4G RAM)
Ports: USB 3.0 * 2, Ethernet, Micro-SD card slot, and power adapter port
The product is being funded on Kickstarter, and currently has two weeks to go.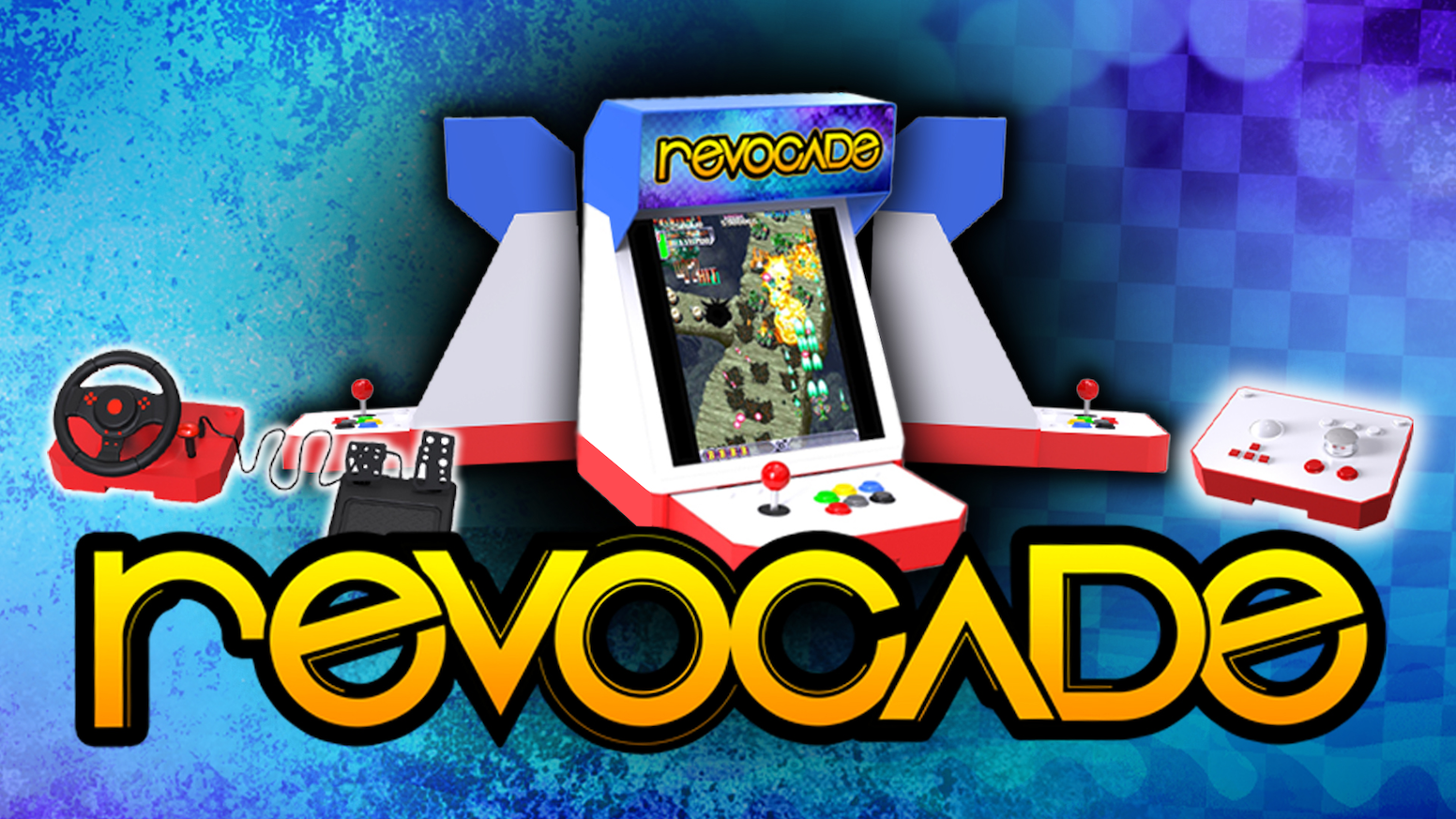 A tabletop arcade machine with interchangeable control decks powered by Raspberry Pi.

www.kickstarter.com