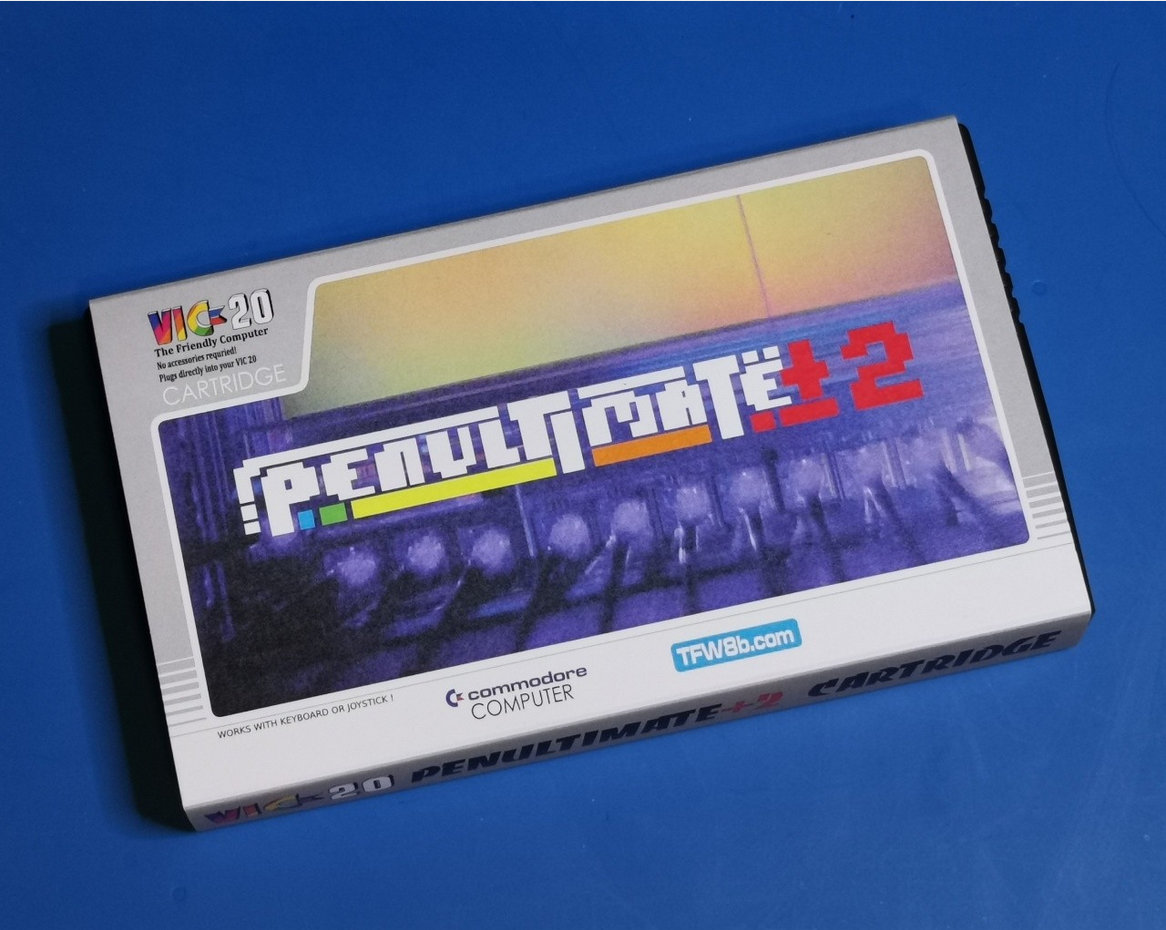 The Future was 8-bit are launching an update to their popular VIC-20 cartridge, the Penultimate.
Features include:
0-35K Configurable RAM Expansion
Games, lots of them! The entire TFW8b VIC collection plus many more. Including some exclusives titles and classics.
With 200ish built in games listed by A-Z & Category – (SHIFT+LETTER is your friend!)
Spoilt for choice? Well let Rod's Random ROM Runner choose a game for you!
The PU+2's Built in File Browser will automatically select the correct memory config when loading from SD2IEC or DISK
File Favourites gives you easy access to PRG, D64 or CRT images from your SD2IEC.
Configurable power on options – Boot to: Menu, Random, BASIC and more!
And.. Built in PU +2 Self test, DeadTest+ & IEC Test for testing your VIC.
Find out more, and pre-order here