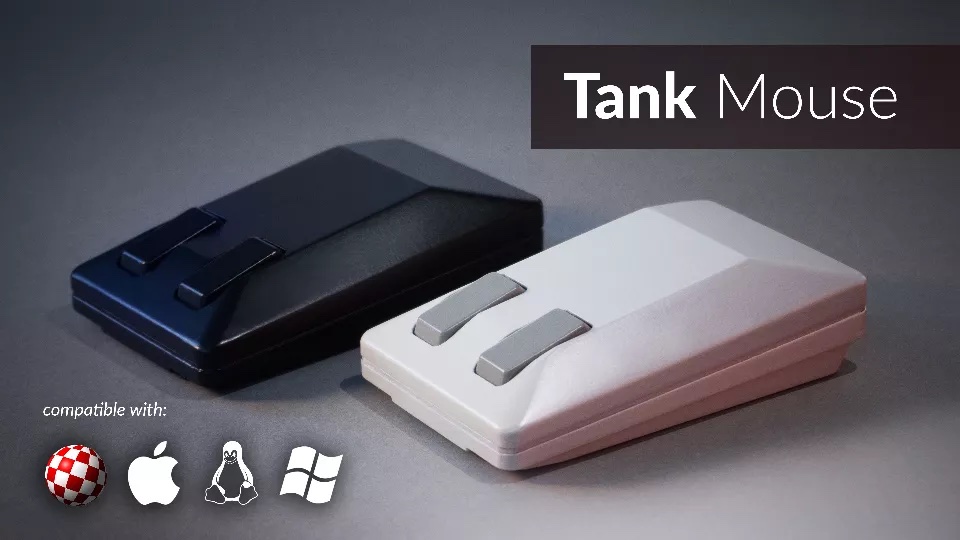 Ever longed for the days of the
Amiga
Tank Mouse? Do you really fancy using one on your new modern fangled computer? Well, now you can! A new crowdfunding effort by AmigaNews aims to relaunch a modernised version of the classic mouse.
They say:
Tank Mouse is a brand new computer mouse, inspired by the famous Commodore Amiga 1352. However under the classic look a modern technology is hidden. Tank mouse blends retro-computing passion with everyday tasks. This modernized version is a wireless optical mouse, which received a touch panel, placed between the two buttons, for scrolling. Tank Mouse operates under Bluetooth or 2.4GHz, which makes it possible to connect to almost any kind of device, but more importantly it can be used with your original Commodore Amiga computer! The mouse connects directly to all computers supporting Bluetooth, for other computers a small USB receiver is included. The iconic bold design makes the mouse not only unforgettable but also suitable for left and right-handed people.​
​
The Tank Mouse is currently live on Kickstarter and is over 65% of its target, with 24 days to go.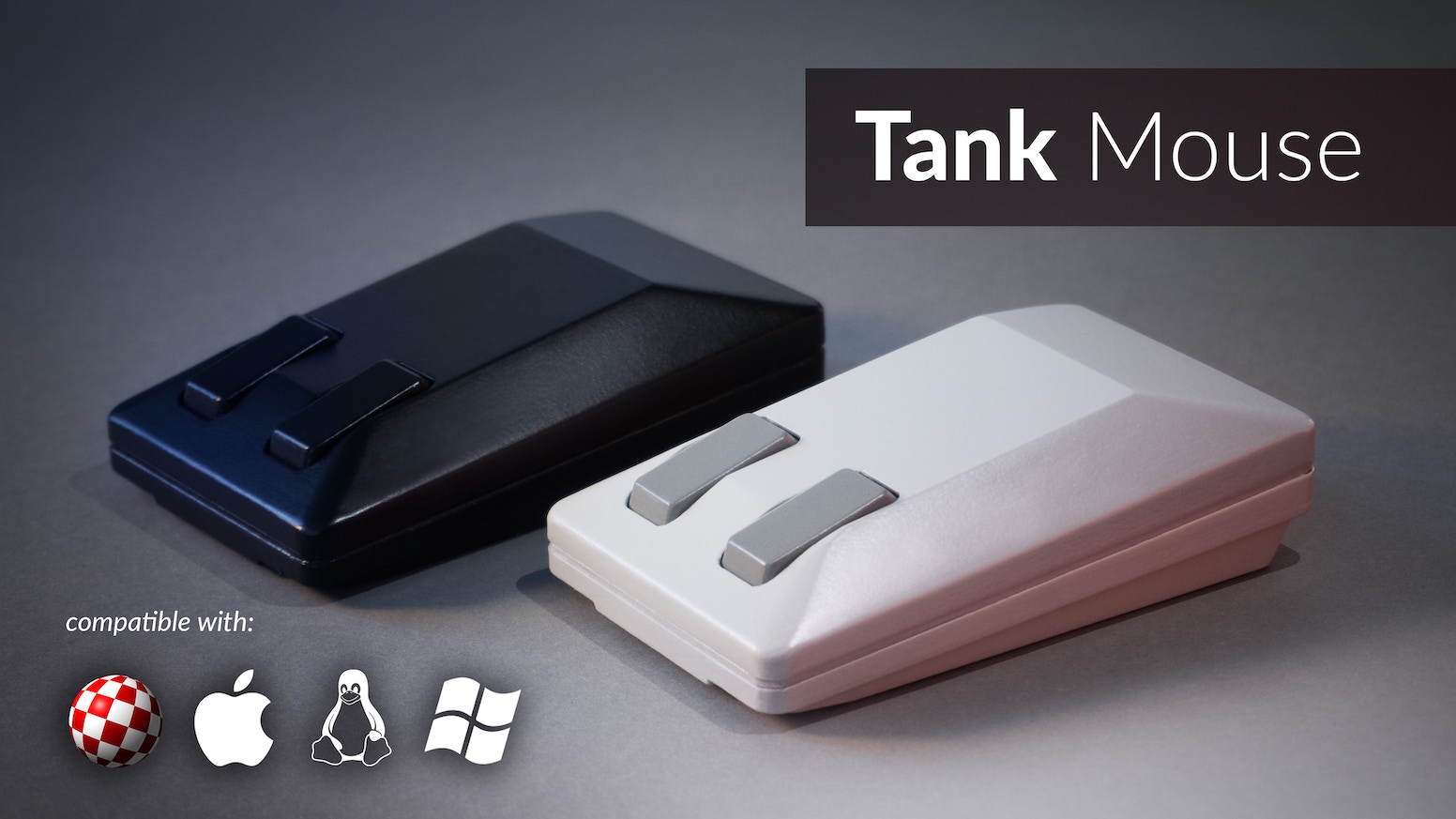 Wireless Amiga-inspired optical mouse. Classic look with a touch of 21st century. Works with classic Amiga and modern computers.
www.kickstarter.com