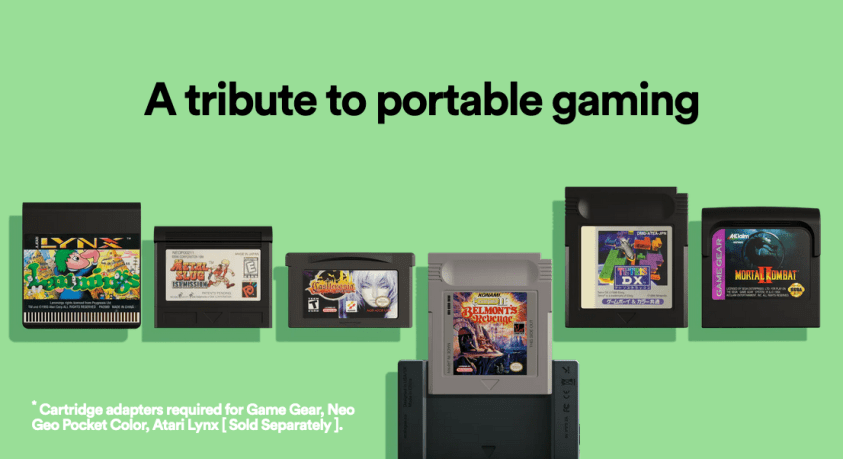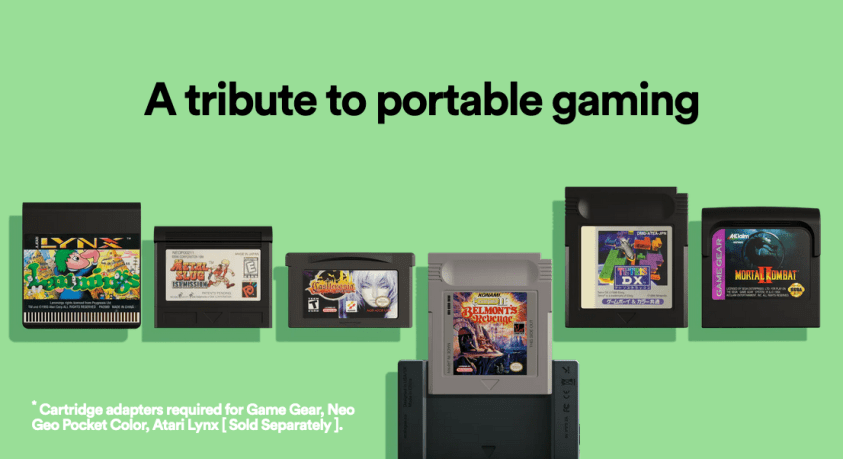 Game Boy, Game Boy Color and Gameboy Advance library. With additional adaptors, the system can also play games for the Atari Lynx, Neo Geo Pocket Color and Game Gear.

The Pocket will have a 3.5", 615 ppi, LCD screen, with a 1600×1440 resolution — No more waiting to go past a street lamp when playing in the dark at the back of a car!

The Analogue Pocket also has a built-in synthesiser and sequencer for music creation and performance.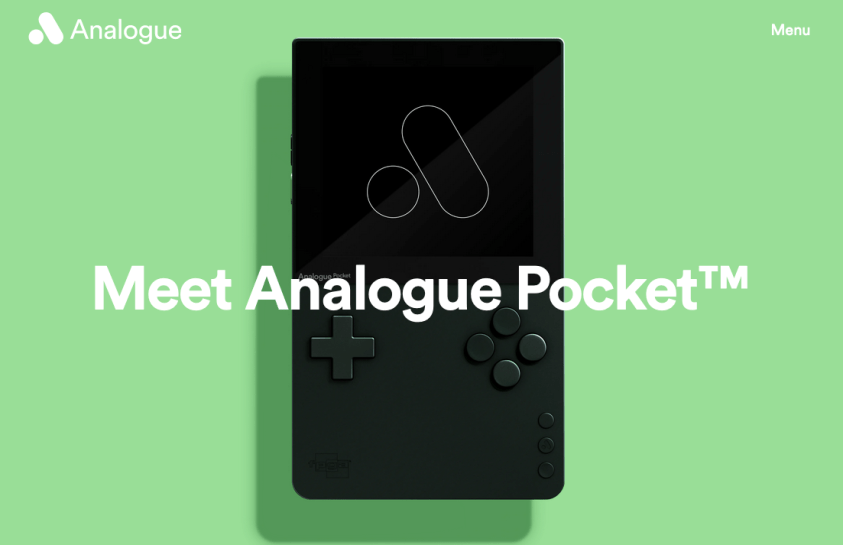 Lastly, a dock will also be available, allowing you to plug into a TV via HDMI and play via a bluetooth or USB-wired controller.
The Analogue Pocket will be available next year for $199. More information can be found on Analogue's website.