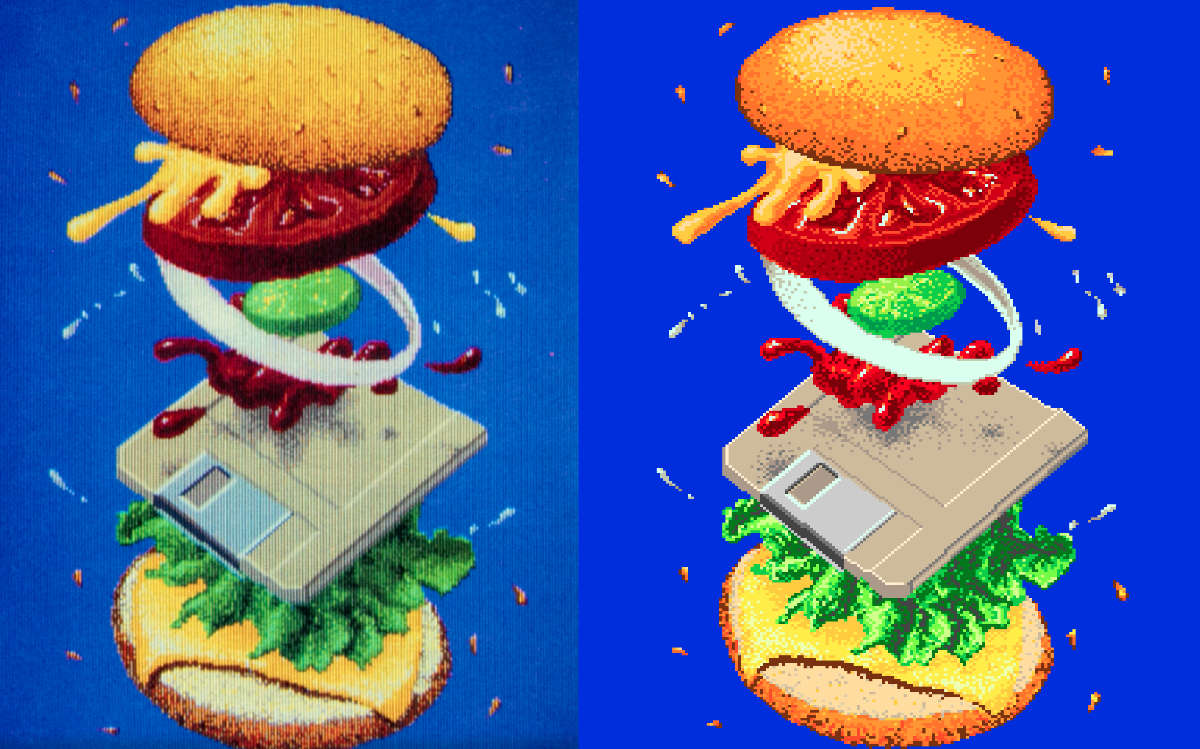 In the early days of the Amiga, the company wanted to show off it's graphical capabilities, and so in 1985 Jack Haeger, art director of Commodore, produced a collection of images to show off what Commodore's 16-bit computer could do.
One of these images was Four-Byte Burger. The software that Haeger was using, Graphicraft, was at an early stage in development and it had no ability to save image created with it. The only way you could capture it was by taking a photo of the screen.
The image was lost once the Amiga was powered off.
The photo of Four-Byte Burger appeared in the manual of Graphicraft, and in the first issue of Amiga World Magazine. These prints are all we have of the image.
Stuart Brown of Youtube channel, Ahoy, asks "Can we bring it back? Could we make a perfect reproduction? […] – it would be counterfeit, sure, but it's a part of history"
In Brown's video he goes into incredible lengths to investigate the image and worked out the resolution needed, the likely colour palette,.
The video is well worth a watch and you can view it below:
Jack Haeger was emotional about the return of the image, commenting on Youtube, "How do you thank a total stranger from across the Atlantic Ocean who selects an obscure and irrelevant piece of art you did years ago and turns it into an Archaeological-Techno Adventure Park Ride? (allow me to wipe tears from my eyes) And he got everything RIGHT! – Thank you Stuart."
You can see the finished image here.