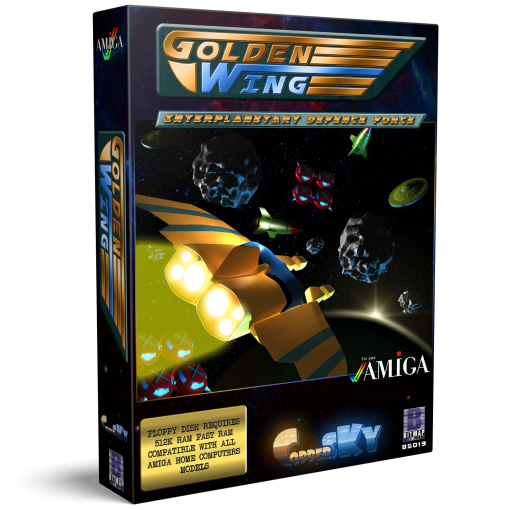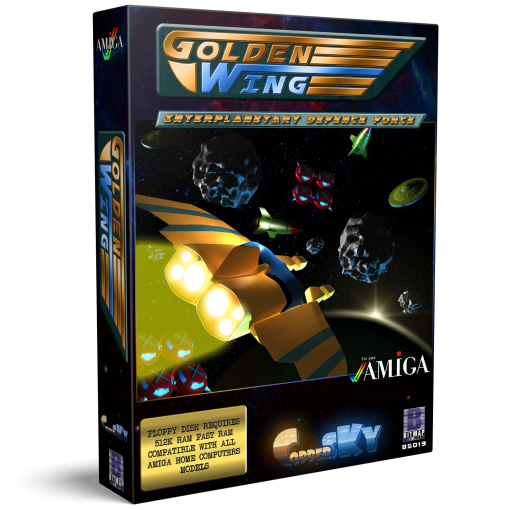 Amiga released by Copper Sky in 2017, is to get a physical release thanks to Bitmap Soft.

The game, which takes inspiration from Asteroids and Stardust, has minimum requirements of an Amiga 500 with 512k Expansion.
The solar system is in danger. The aliens of The Xenon system have returned with their army of attack starships and have caused distortions in the asteroid belt.

This caused a chain reaction of meteors swarming throughout the solar system, a danger for moons and planets. You, our fearless hero Jason Crusher and your Golden Wing ship must defend the entire solar system from this invasion, you are the only one left, our last hope.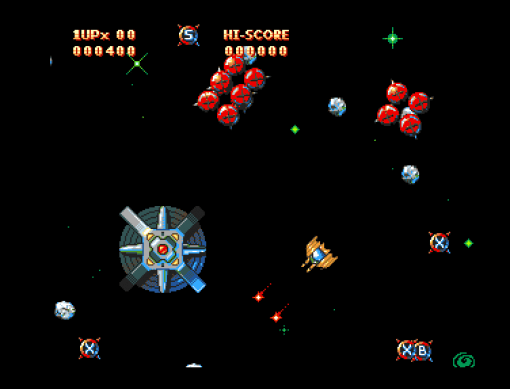 Professionally produced box.
Golden Wing game on 3.55? floppy diskette.
Instruction booklet.
Badges and Stickers.
Glossy A4 single-sided poster.

More information can be found at the Bitmap Soft website.