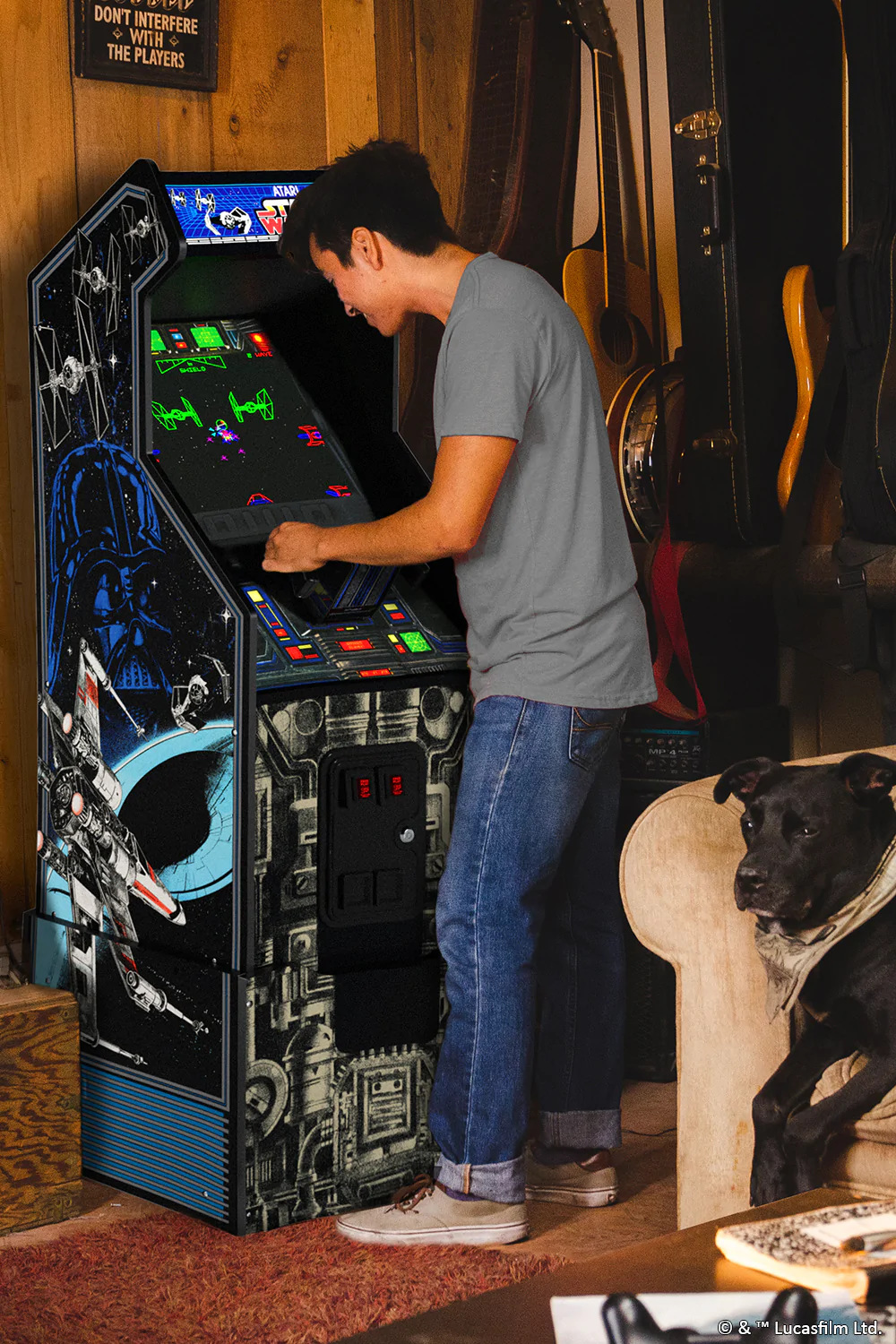 Arcade1Up are relaunching their Star Wars arcade machine for a limited time. The 40th Anniversary version of the machine features the Atari arcade versions of
Star Wars
,
Star Wars
: The Empire Strikes Back and
Star Wars
: Return of the Jedi.
The cabinet features artwork from the original arcade machine that flows seamlessly from the cabinet to the included riser. The just over 5' tall machine (with riser) comes with a lit molded coin door, light up marquee, full-color 17" display and dual speakers. These features, combined with the real-feel flight yoke and control buttons allow for endless hours of gaming! The Star Wars™ Home Arcade Game is easy to assemble.
If you want to pre-order, you can do so here. Sadly only available in the US and Canada.