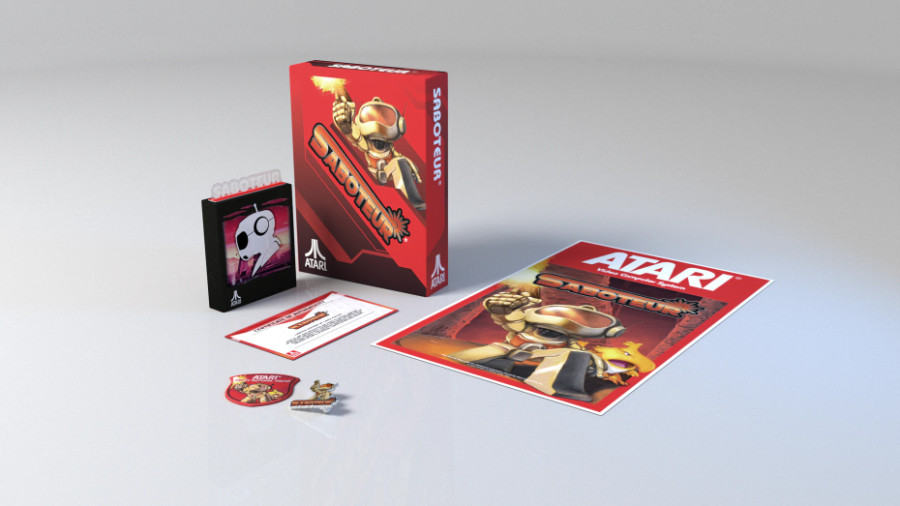 Atari are launching three unreleased games as part of their new AtariXP program. The games, which have previously been available on Atari Flashback devices and the Evercade, are now available as an official
Atari 2600
Cart.
Each of the three games are available as standard edition, and limited edition carts. The limited edition carts also come with a digital file, which can be used on the recently launched VCS System. The limited editions also come with:
An 11×17, premium cardstock, gloss aqueous, quarter fold poster
An extended instructional manual with bonus material
A hard enamel collectible pin with black nickel plating
A polyester blend, twill-woven embroidered collectible patch
A certificate of authenticity
Atari say the limited edition carts are "Sporting a visual design that departs entirely from the square label of the original Atari 2600 cartridges, the limited edition versions feature large, bold illustrations on the front panel and a premium, uniquely numbered sticker label on the back. Each game title is etched in premium lucite and sits on the top of the cartridge with a lighting feature that activates upon being plugged into the Atari console."
The games are: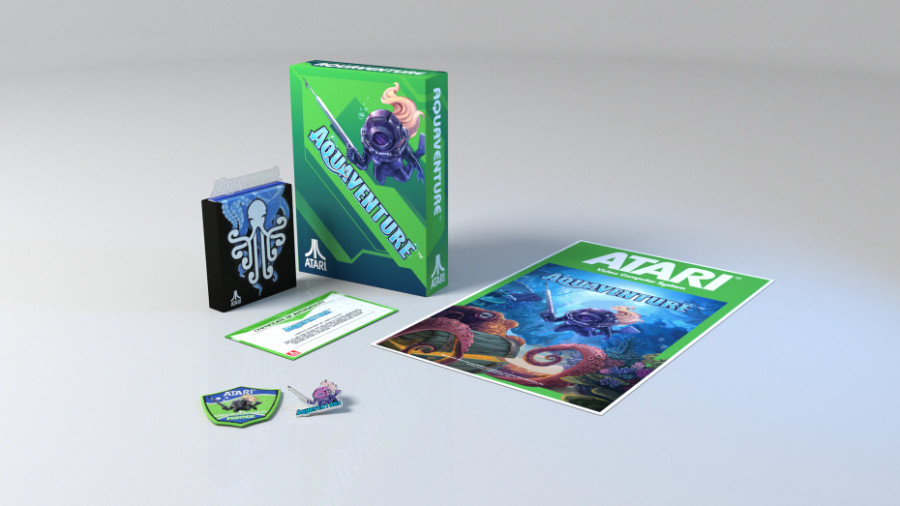 ​
Aquaventure​
Made in a period dominated by space-themed games, Aquaventure's colorful and challenging undersea gameplay was a breath of fresh air. Unfortunately the game was never released on cartridge, until now!
The goal of Aquaventure is to dive to an undersea cavern and retrieve a treasure before running out of oxygen. As you make your way downward you must either avoid menacing sea creatures that harass and delay you, or kill them with your speargun. Killing them spawns replacements that are faster and stronger, so you need to pick your moments.
The joy of victory is fleeting. Once you reach the treasure you encounter a mermaid who advances you to increasingly difficult levels, where you dive for treasure against faster enemies and with less air.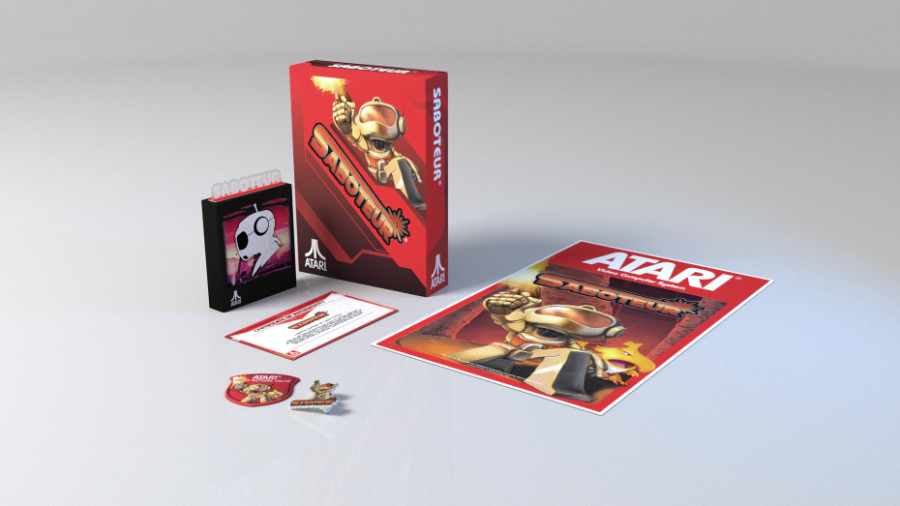 ​
Saboteur​
Saboteur is a creative, multi-level shooter developed by Howard Scott Warshaw in 1983 but never released. Buy the official version now, available for the first time from Atari.
You play the game as a robot named Hotot. A strange race of blue aliens is using your planet to launch a galaxy-destroying warhead. With the help of a yellow birdlike race, you must destroy the rocket, disarm the warhead, and prevent your planets' destruction.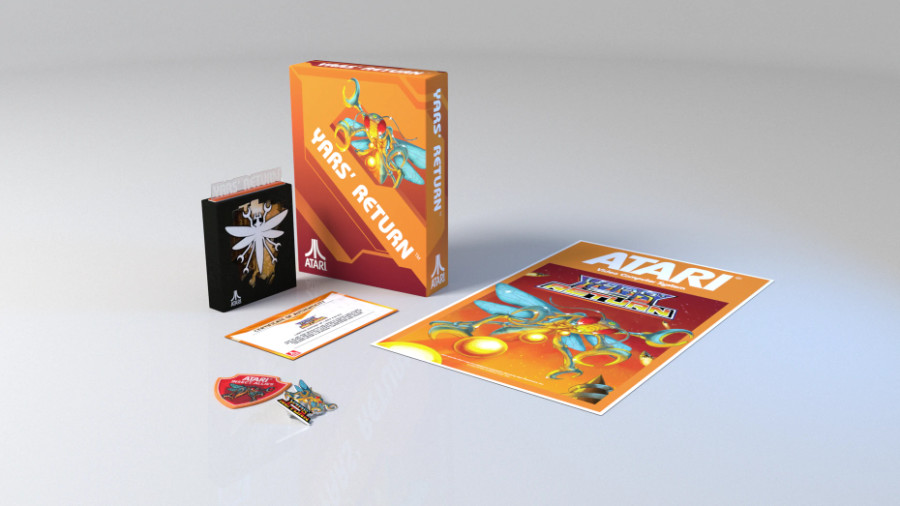 ​
Yars' Return​
The sequel to the 1982 title Yars' Revenge, the best selling original game for the Atari 2600, released on cartridge for the first time ever.
Yars' Return takes the gameplay of the Yar's Revenge—invading alien insects that shoot at you from behind a barrier, and periodically dash across the barrier to nibble at your defensive shield—and extends it. Gameplay was strictly horizontal in Yars' Revenge, enemies attacked from the left. In Yars' Return enemies come at you from three directions, adding more variety and interest to the gameplay in this unreleased sequel.
More info can be found at https://atarixp.com