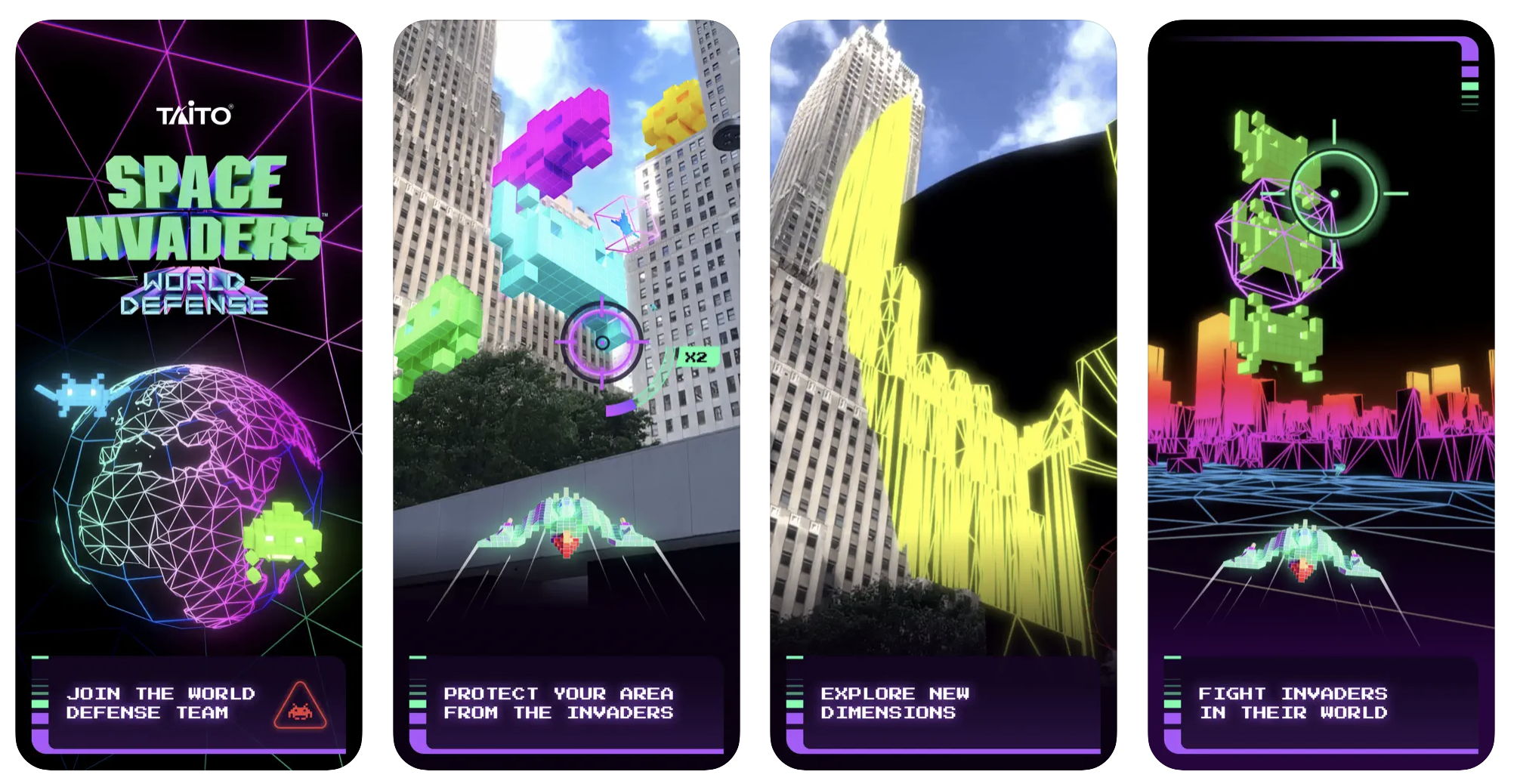 Square Enix and Taito, in collaboration with Google, have launched Space Invaders: World Defense which incorporates Google's Streetscape Geometry API.
In the new mobile game, you can earn points by exploring your neighborhood and defeating the Invaders you encounter. Players can unlock special power-ups, participate in area-specific rankings, and share gameplay images and AR selfies on their social channels.
45 years after its initial launch, Space Invaders have struck again! Now is the time to fight together with players from across the world to protect Earth. Experience an immersive AR shooter that blends the classic game with a new dimension as you soar through an augmented reality world and take on the Invaders emerging from the shadows and around every corner.
Space Invaders: World Defense is powered by Google's ARCore Geospatial API which instantly designs an engaging model onscreen that blends AR and 3D from the nearby environment, including buildings, bridges, and other architectural elements around the player. It also adapts to the layer's real-world location, time, and local weather for immersive gameplay.