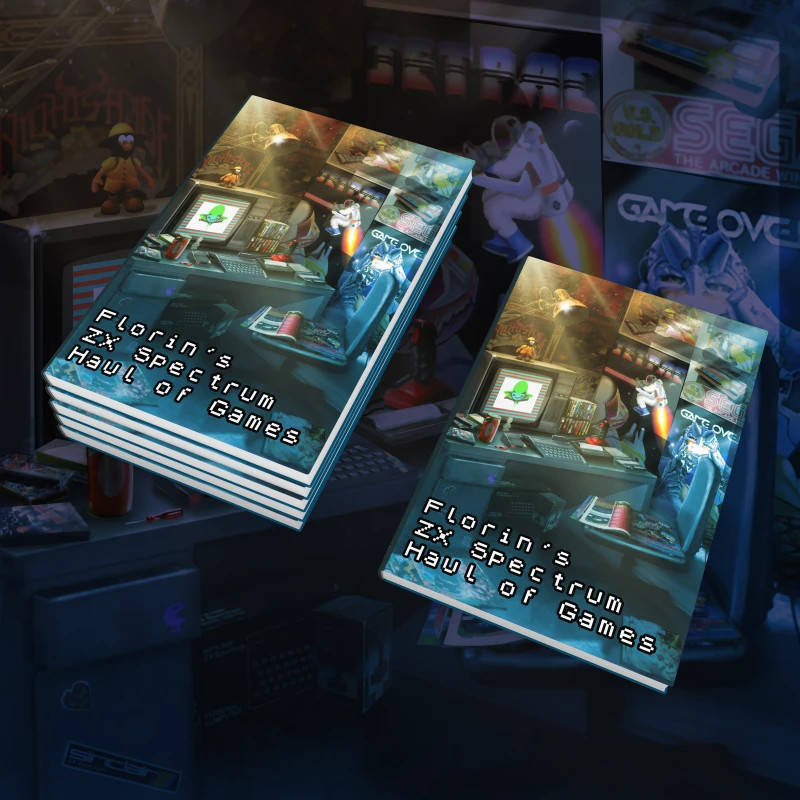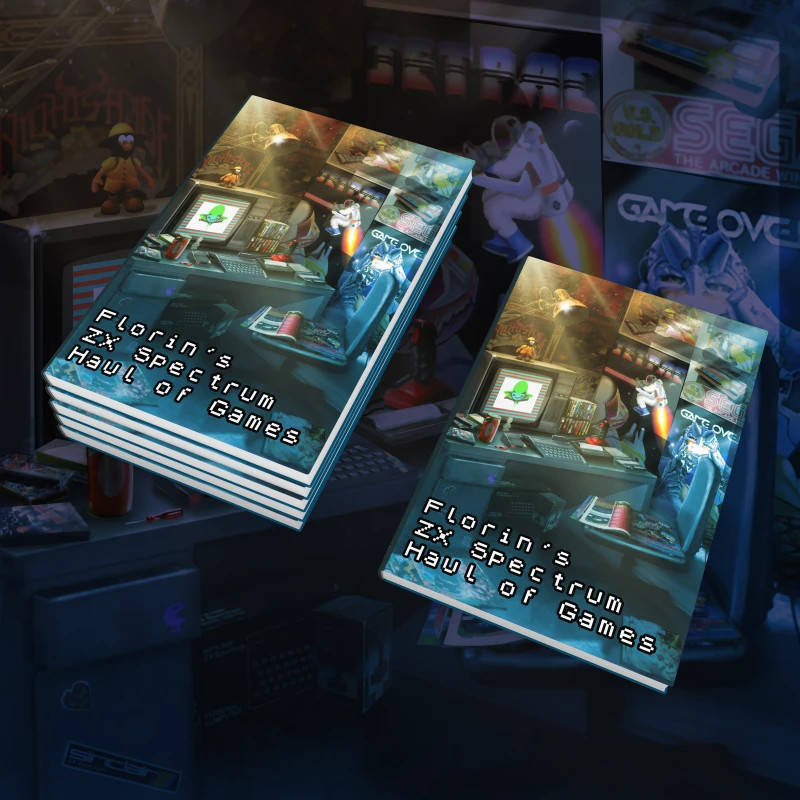 ZX Spectrum game reviews. Davies; who writes for Fusion magazine, Indie Retro News and Retro Gamer magazine; has now teamed up with Fusion Retro Books to relaunch the book via crowdfunding.

Florin's ZX Spectrum Haul of Games has a foreword from David Jones, author of the Magic Knight series of games.

This is a pre-order scheme with the book currently being designed, all the text has been done. Preview images of the inside of the book will be posted by the author over the next few weeks. It will be approx 170 pages, A5 and in hardback.

When pre-ordering, there is also the option to add a canvas, mug, aluminium print and mouse mat to the order.