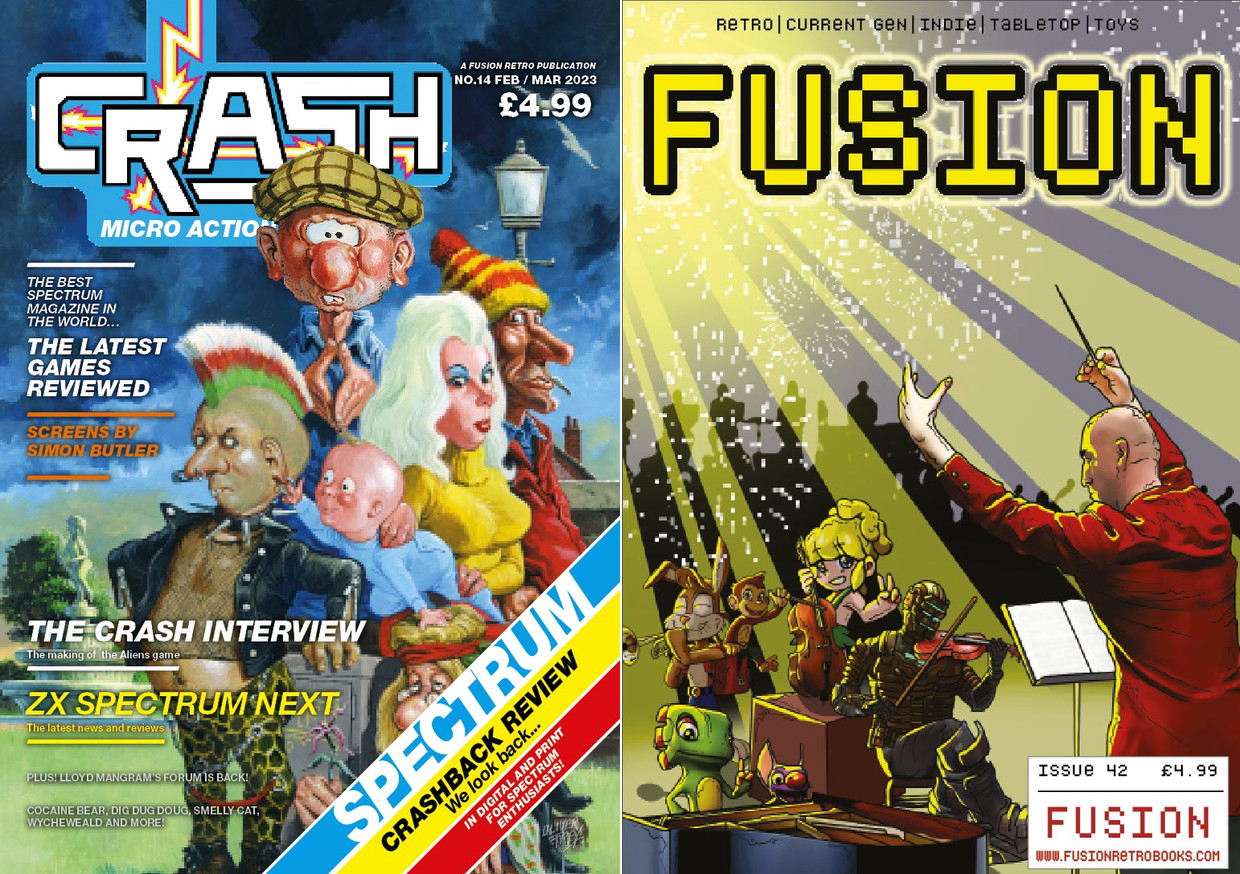 Fusion Books have launched new issues of Fusion and Crash Magazine, plus a new ZX Spectrum themed radio station, Crash Radio.
Fusion Issue #42​
Includes reviews of Wonder Boy Anniversary Collection, Clive 'n' Wrench, Evercade C64 Collection1, Dead Space, Deliver Us Mars, Sega Genesis Mini 2, and Capcom Fighting Collection. Plus interviews with Paul Romero and Gavin Price.
Crash Issue #14​
The Spectrum mag Includes reviews of Cocaine Bear, Dig Dug Doug, Sam Slade, ZXGFX 6 Memory, Smelly Cat, Wycheweald and Vradark's Revenge. Plus round-up of the latest ZX Spectrum Next games.
Fusion have also teamed up with David Clarke to launch Crash Radio, that plays Chip and AY Music, with various guest slots. More information is at crashradio.org.uk
Fusion and Crash magazine can be bought from Fusion Retro Books.