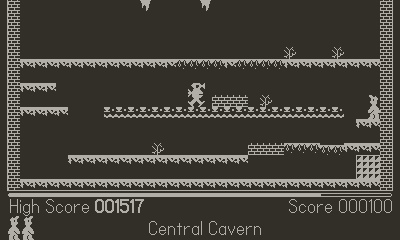 Eighties-8-bit legend, Manic Miner has been converted to Panic's Playdate handheld.
Manic Miner was originally launched on the ZX Spectrum by Matthew Smith in 1983. In the platform game, you play as Miner Willy and have to go through twenty caverns, where you need to collect all the objects before moving to the next cavern.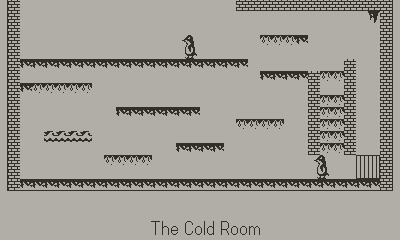 The Playdate version of the game by kounch includes two roomPacks. One with the original game data, and one with a version with improved graphics (12×12 pixel blocks instead of the original 8×8), better adapted to the screen resolution of the Playdate. And, it is possible to install new roomPacks.
If you want to do some pixel-perfect-platforming on the Playdate then you can download the game from itch.io here, or Github.