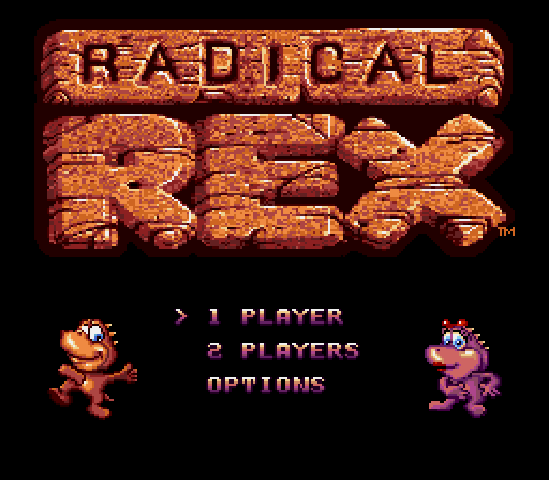 Retro platform game, Radical Rex, which was originally launched on the Mega Drive and SNES back in 1994 is making its way to modern platforms.
Radical Rex is a classic adventure platformer game that brings a fire-breathing Tyrannosaurus on a skateboard that has to save his race from the spell of an evil creature. Rex can ride his skateboard, breath fire and kick the enemies to defeat them, jump, swing on vines and roar to shake everything! He will slam through ten wild levels, like jungles, freaked-out forests, haunted dino-graveyards, piranha-infested underwater caves and even inside a giant dinosaur.
The game is being published by QUByte Interactive, in partnership with PIKO Interactive. Radical Rex is available today for Nintendo Switch, PlayStation 4/5, Xbox One and Xbox Series S|X.The game also features on the Piko Interactive Evercade Cartridge.