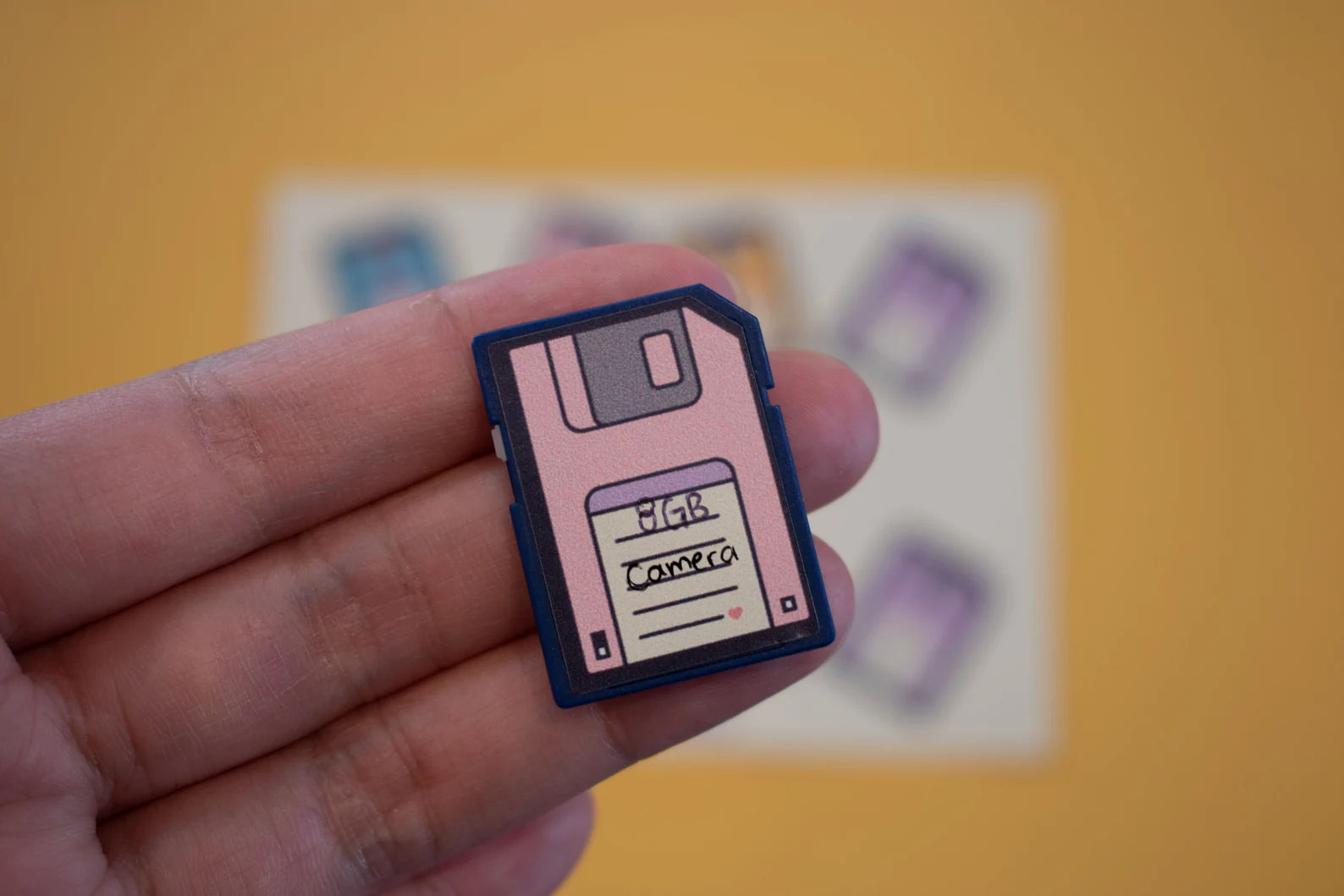 If you want to give your SD Cards that retro look, how about getting them some new 'costumes'?
Charlyn Gonda
is selling stickers to make your SD's look like their retro cousins, the floppy disk.
Gonda says: "Love the retro look of floppy disks, but frustrated that your modern tech isn't compatible? Look no further! These stickers will make your SD cards look like mini floppy disks! Makes a great gift for a friend who loves retro tech, and definitely awesome treat for your own cameras or 3D printers."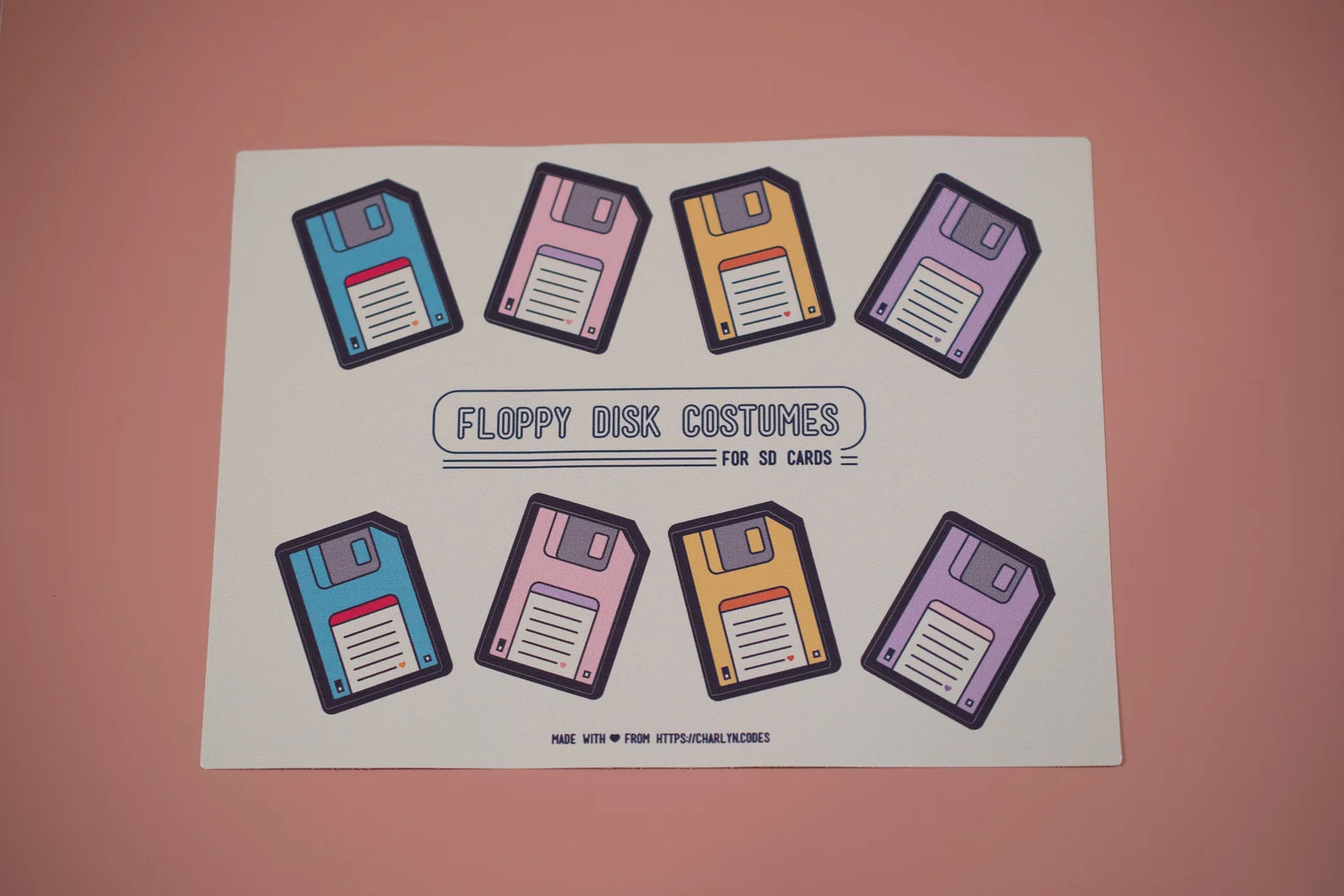 ​
They are printed on semi-gloss stickers, you can write on them with a gel pen, ballpoint pen, or sharpies; and comes with 8 stickers per sheet, in 4 different colors.
Get them from here.