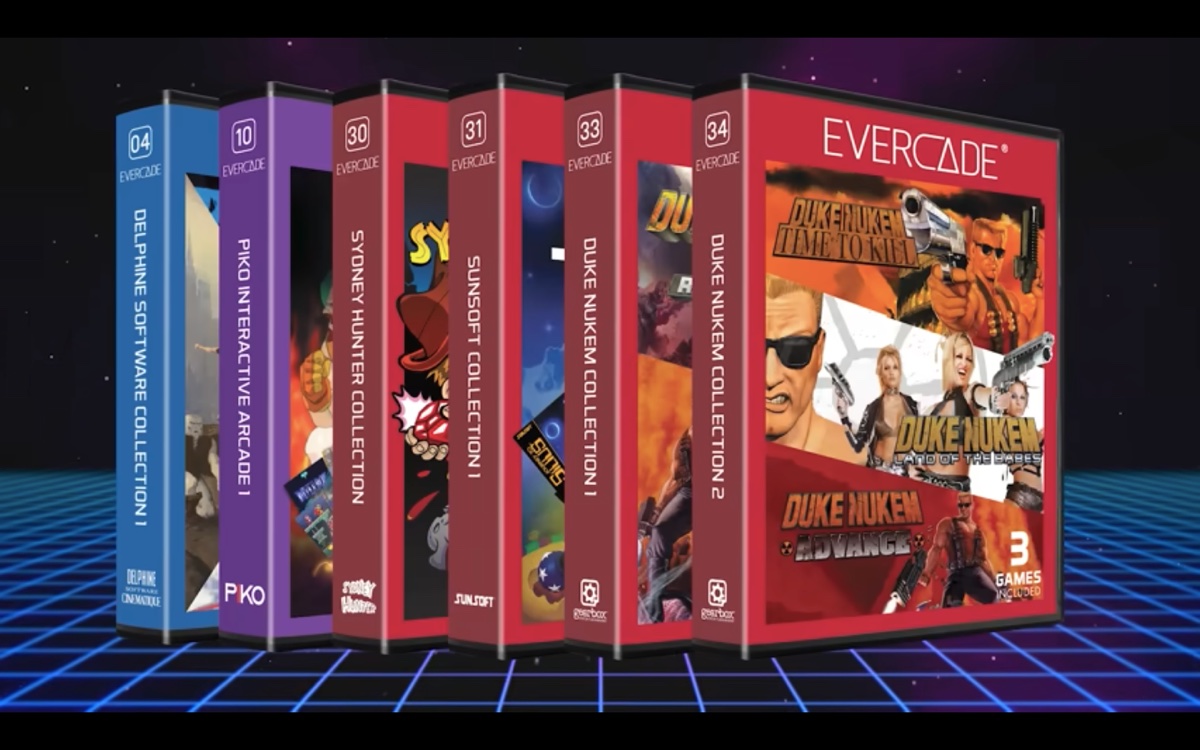 Last night, Blaze unveiled their first Evercade Showcase, which outlined the upcoming new cartridges for the console. Despite two of the cart announcements (Piko and Sydney Hunter) previously being leaked by a retailer launching their product pages too early, there was still plenty of surprises from Blaze.
Including the leaked cartridges, six new carts were revealed including a Delphine cart featuring Flashback and Another World, a Sunsoft cart and TWO Duke Nukem cartridges.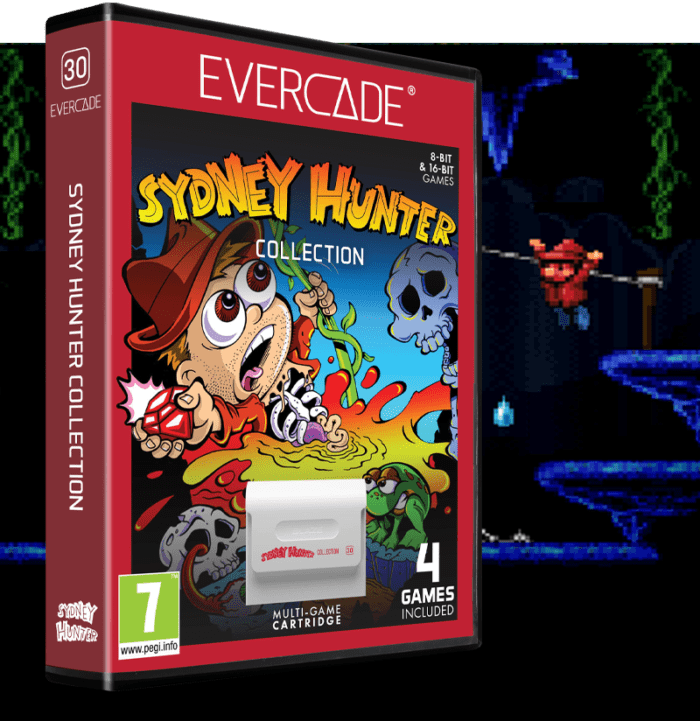 ​
The Sydney Hunter Collection (Console Cart 30)​
The Sydney Hunter Collection brings together four great titles from CollectorVision Games, each originally released for a different classic retro gaming platform.
Sydney Hunter and the Shrine of Peril (Intellivision version)
Sydney Hunter and the Sacred Tribe
Sydney Hunter and the Caverns of Death (SNES version)
Jester
Pre-order from June 1st, released August 2023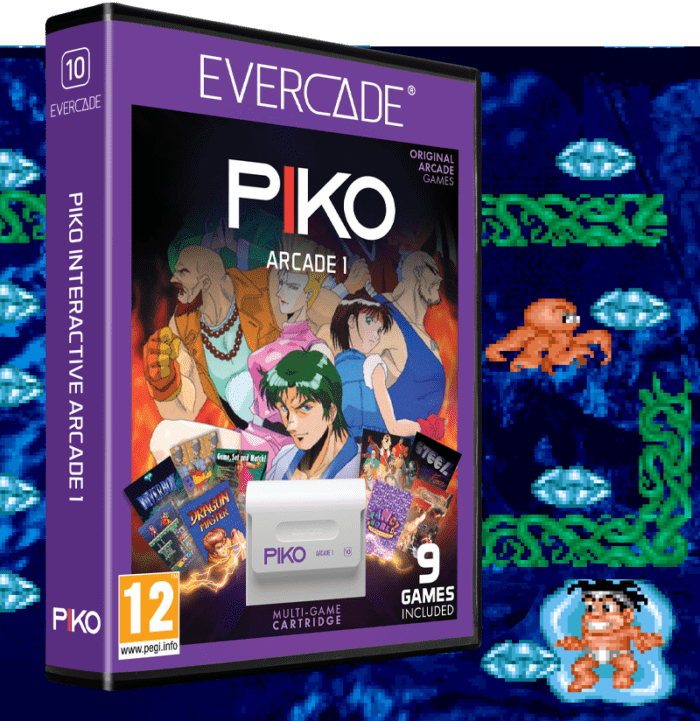 ​
Piko Interactive Arcade 1 (Arcade Collection 10)​
This arcade cart features a bunch of rare arcade games from publishers Unico, Electronic Devices and Art & Magic.
Dragon Master
Master's Fury
Fancy World: Earth of Crisis
The Legend of Silkroad
Burglar X
Ultimate Tennis
Magic Purple
Steel Force
Diver Boy
Pre-order from June 1st, released August 2023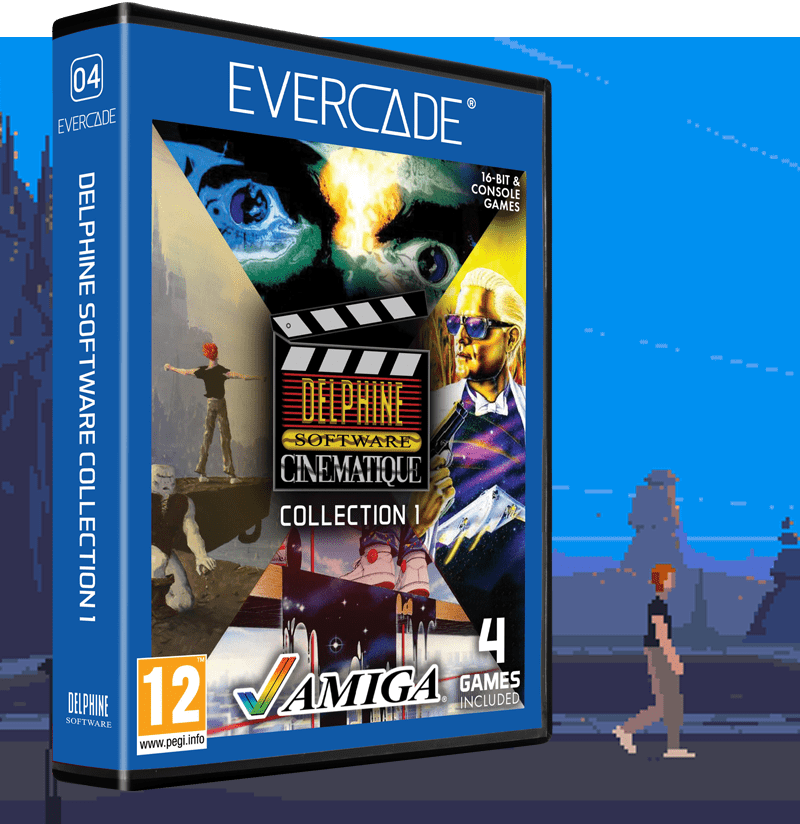 ​
Delphine Software Collection 1 (Home Computer Cart 04)​
As well as the obvious inclusions of Flashback and Another World, the cartridge also features two point and click adventure games from the French software house: Future Wars and Operation Stealth.
Another World (Amiga version)
Flashback (Mega Drive version)
Future Wars (Amiga version)
Operation Stealth (Amiga version)
Pre-order from July 21st, released August 2023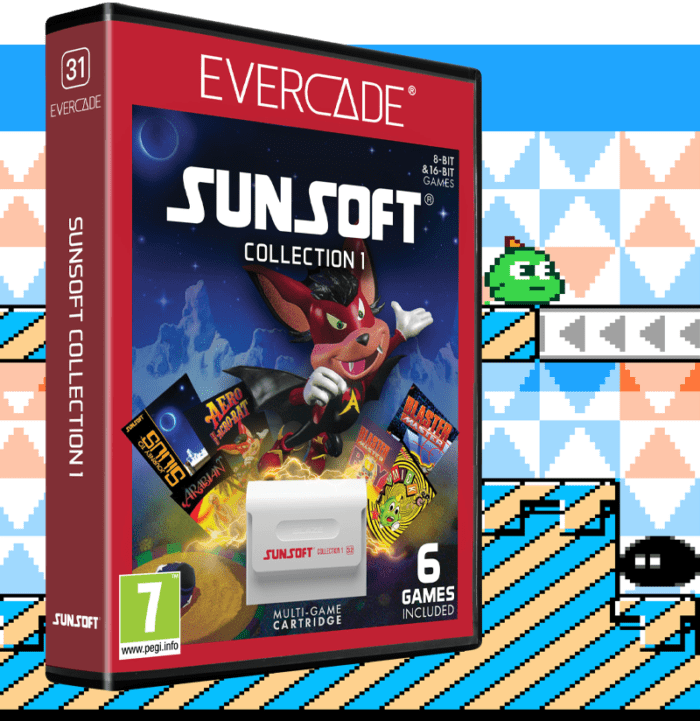 ​
Sunsoft Collection 1 (Console Cart 31)​
Sunsoft Collection 1 brings together six classic games from the renowned Japanese developer, including cult hit Mr. Gimmick, 8-bit legend Blaster Master and many more!
Mr. Gimmick
Blaster Master
Blaster Master Boy (Game Boy version)
Aero the Acro-bat
Journey to Silius
Arabian
Pre-order from July 21st, released August 2023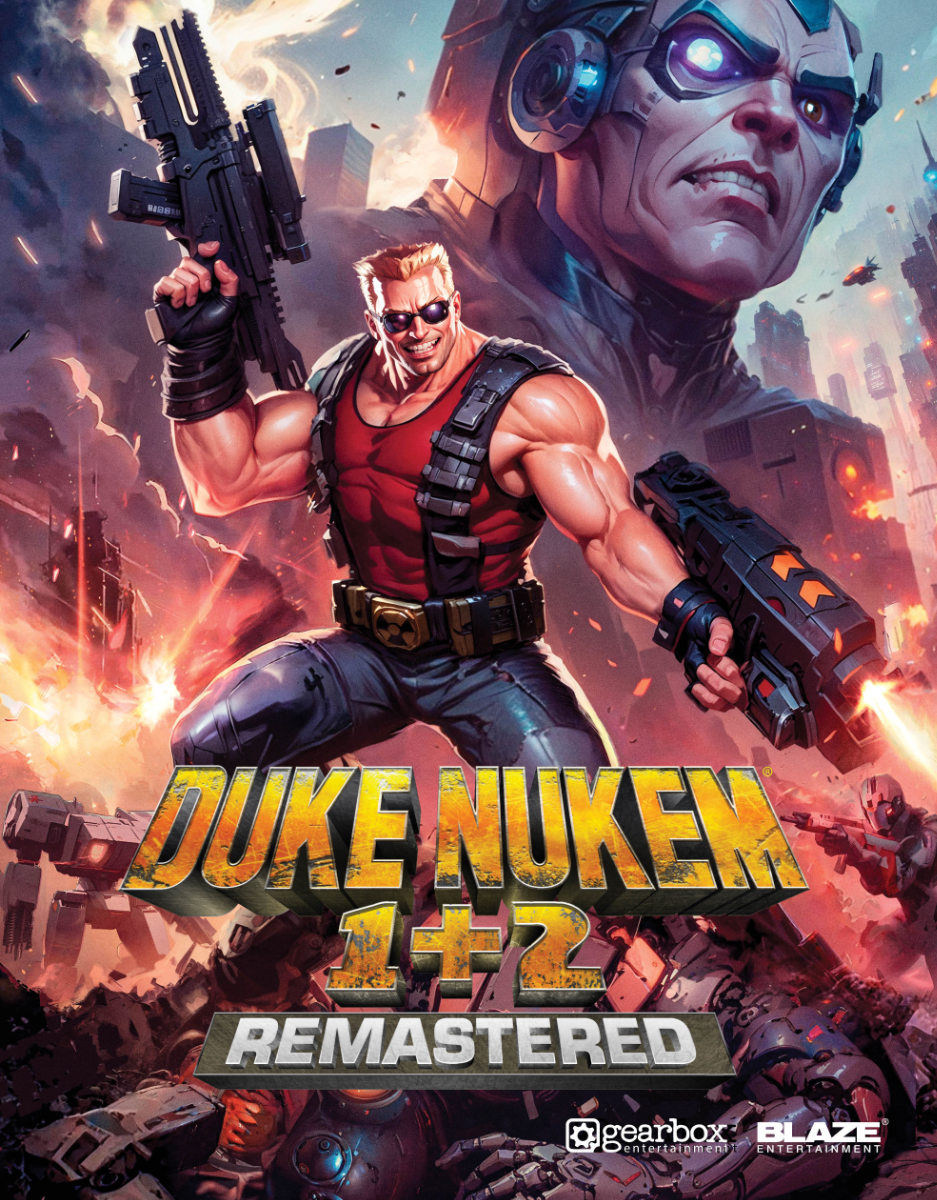 ​
Duke Nukem Collections 1 and 2​
The big news for many was the announcement of the Duke Nukem collections. The carts not only feature the 3D Duke Nukem games, but also remastered Evercade-native versions of Duke Nukem 1 and 2, which have been developed in-house at Blaze.
Collection 1​
Duke Nukem 3D (Version TBC)
Duke Nukem 1 Remastered
Duke Nukem 2 Remastered
Collection 2​
Duke Nukem: Time to Kill (PSX version)
Duke Nukem: Land of the Babes (PSX version)
Duke Nukem Advance (Game Boy Advance version)
As well as the cartridge announcements, a new limited edition "Atomic Edition" of the VS was announced, as well as an update on the button mapping feature, and what to expect in Showcase 2 in July (two Indie carts)
In the Discord chat after the Showcase, Blaze said that there is likely to be more Blaze-developed games for the system, and that they are also looking to add potential mouse and keyboard support for the Evercade VS.