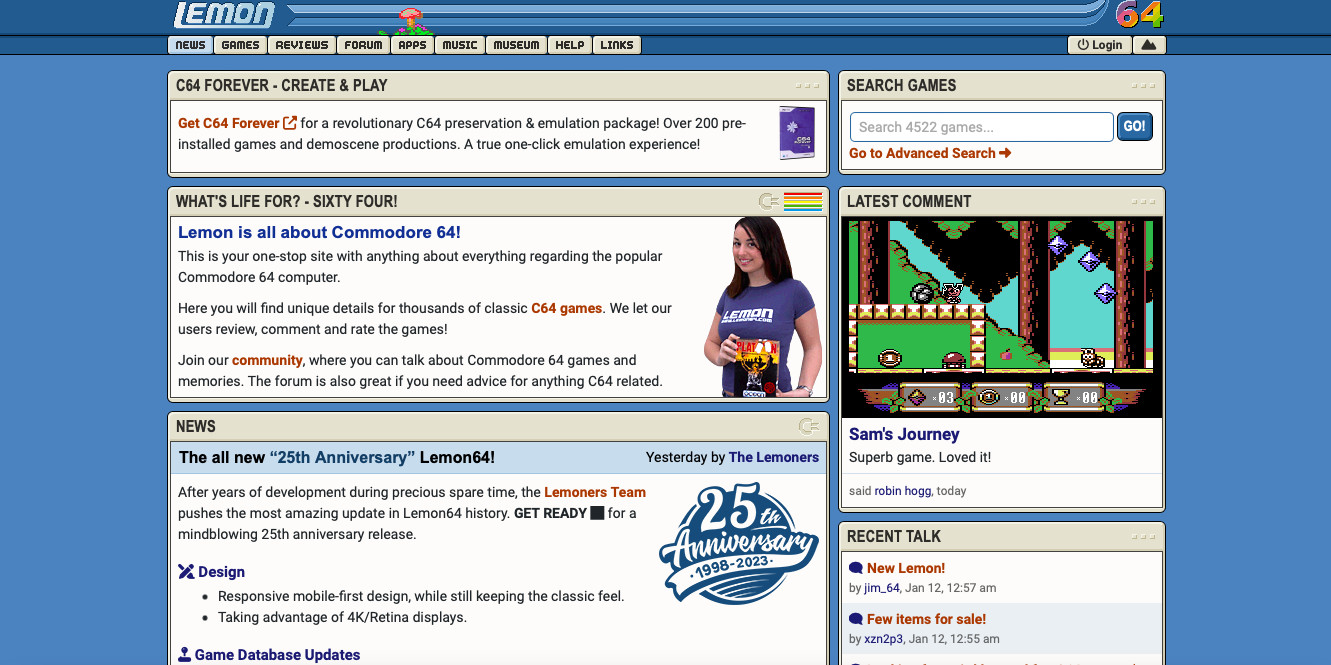 Popular Commodore 64 website, Lemon64, has been relaunched in celebration of 25 years online. The website has been updated to work better on mobile, while still retaining that classic Lemon-look.
The website was launched in 1998 by Kim Lemon and has become one of the world's most popular C64 sites. He says "Most Commodore 64 sites were poor back then, and it was difficult finding good gaming sites. I didn't like the chaos, so I decided to gather all the games in one place. Since 1998 a lot of things have changed. Lemon isn't only a game archive anymore, but also one of the worlds' most popular C64 communities."
You can check out all the new features on the site here.