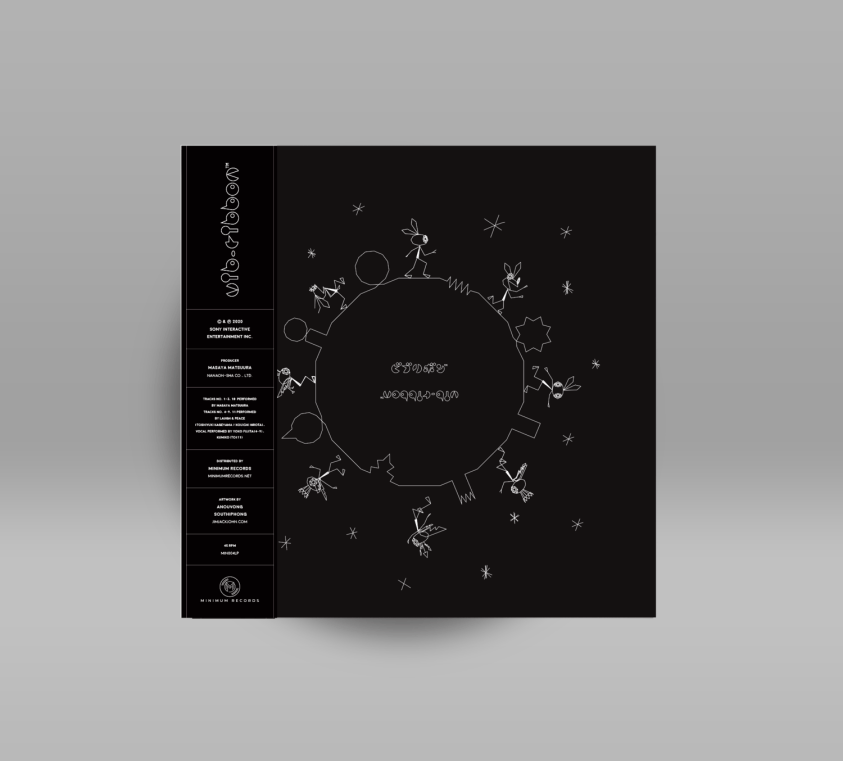 Minimum Press are making available again the Officially licensed Vib-Ribbon soundtrack on white 12? vinyl. The LP was originally launched earlier this year but was quickly sold out.
The Vib-Ribbon game was originally released in 1999 for the PlayStation in Japan and Europe. In the game you guide Vibri the rabbit across a ribbon in time to the music and avoiding the obstacles.
The music for the game was composed by game designer and musician Masaya Matsuura (Parappa the Rapper/Um Jammer Lammy) and aided by the band Laugh and Peace, the wonky (and brilliant) J-pop soundtrack features all 11 original tracks from the game plus the never before released song, 'Rainbow'.
You can pre-order the limited edition white vinyl now, featuring original artwork by Anouvong Southiphong. It will ship in mid-December 2020.